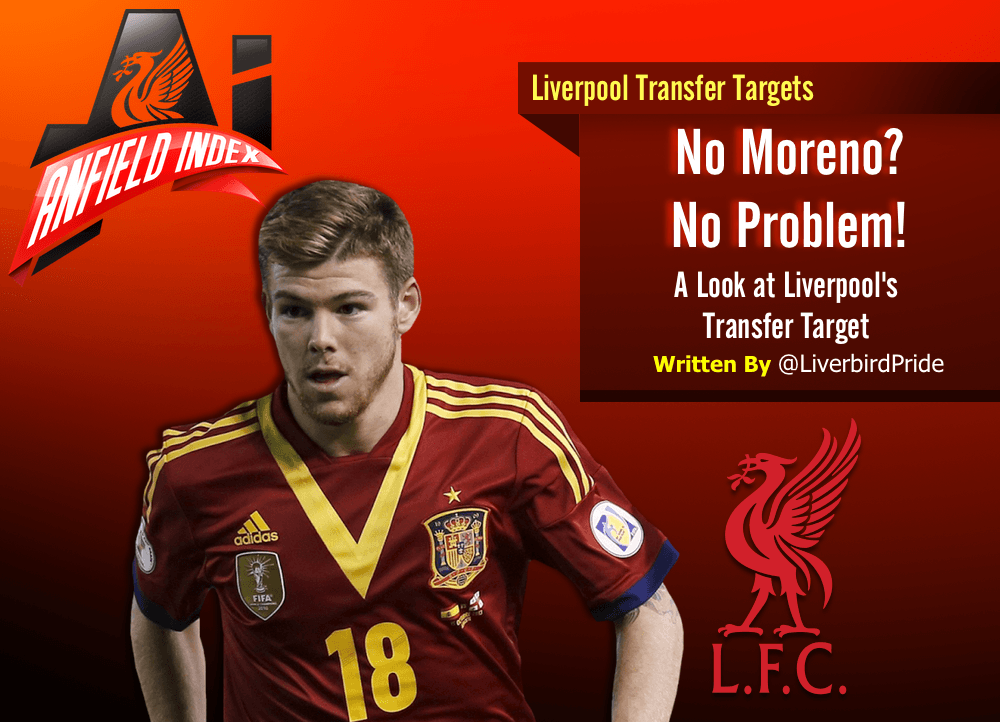 No Moreno? No Problem! | A Look at Liverpool's Transfer Target
This summer's transfer window for Liverpool was always going to be an important  one in the club's history. Back in the Champions League for the first time in five years feels like a dream, but for our meagre squad it will be a colossal task to compete in all competitions.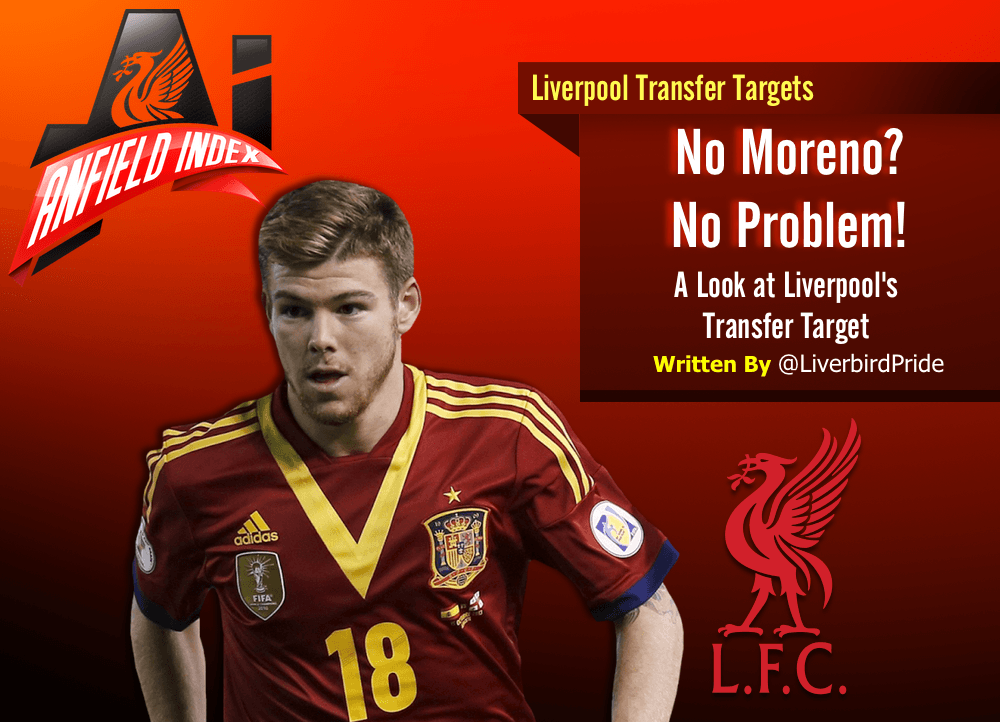 Formed after the departure of former Director of Football Damien Comolli in April 2012 and the subsequent appointment of Brendan Rodgers as manager that summer, Liverpool have decided to reshape their structure and to take a collective approach to the purchasing of players – and also wage structure; step in the transfer committee. As most of us are aware this transfer committee is made up of four parties. Head of Analysis Michael Edwards, Head of Recruitment Barry Hunter, Manager Brendan Rodgers and CEO Ian Ayre. These four guys are responsible for the ins and outs of the club.

Since it is the start of the summer window, it is no surprise that we are being linked with every name under the sun. Some more well known than others. Liverpool have signed Lambert, Lallana, Markovic and Can so far. Some top quality, well needed depth. But not defensive, more importantly, full-back purchases. Fans generally give their opinions this time of year and one comment constantly being blurted is "So who is going to replace Johnson and who is going to come in for left-back?" Thankfully, I'm here for one of those questions.
Well, it is fair to say that the full-back position at Liverpool FC has not been a solid position since maybe Stig Inge Bjørnebye. This has become Liverpool's Achilles  and possibly the most important signing  that needs to be made this Summer. We all know the names that have been thrown around during the summer such as Moreno, Bertrand and Ricardo Rodriguez. But one other name that has recently been linked is Swansea City's Ben Davies. Davies is a 21 year old Welsh left-back who is highly rated among The Jacks' fans.
Davies last season completed a total of 34 games in the Premier League, and was a proven starter. He completed a total of 1.74 tackles per game. In comparison to others in the left-back position, last season, our own Flanagan (23 games) completed 2.57, Baines (32 games) 2.37 and Kolarov (30 games) 1.37. Although, he is the youngest player in this list and considering his defensive side isn't the strongest part of his game, this is a factor which can be improved upon hugely, especially if his improvement is taken under Brendan Rodgers' wing.
The passing side of his game is very impressive for a youngster of 21 years old. Last season, only second to Baines (86%), Davies had a pass completion of (84%) and Flanagan (83%).
In 2013/2014, Davies only completed one successful assist, which shows that he obviously has some work still to do, but given time this will improve. He also creates 0.91 chances per game, which for a left-back who is 21 is an impressive stat. Again, compared to Flanagan (0.57), Baines (1.50) and Kolarov (1.13), Davies shows he can hold his own.
Davies only averages one 1.5 successful aerial duels per game, and teams have been looking to target Davies in this respect as a way of getting in behind The Swans. While some teams have seemed to benefit from this, you feel that again, given time this aspect of his game will improve.
Much can be said about Ben Davies' asking price, just after a £8m bid had been rejected from The Jacks. But in a footballing world where Luke Shaw cost £30m, Fellaini £28m and even our own Lallana for £25m, Can we really afford to be picky about transfer fees? Davies would be worth every last penny we pay for him – be that £10m or £12m.
People also question whether this player – who is not familiar with winning in pressure situations (e.g title run-in) – can make the step-up and would be okay at handling these situations. Ben Davies has been playing in European football (granted it is the Europa League after all) for the most of last season, and even helped his team reach the last 32, after a tough (pressured) group of Valencia, Kuban Krasnodar and FC St. Gallen. Yes he can make the step-up to Liverpool, as he has had to handle these type of situations before.
The Swansea full-back is a typical signing for LFC boss Brendan Rodgers, based on his history with British youth talent. No doubt, Ben Davies would be a solid purchase for Liverpool and I for one will not be upset if these rumours persist and eventually end up as a potential  signing.