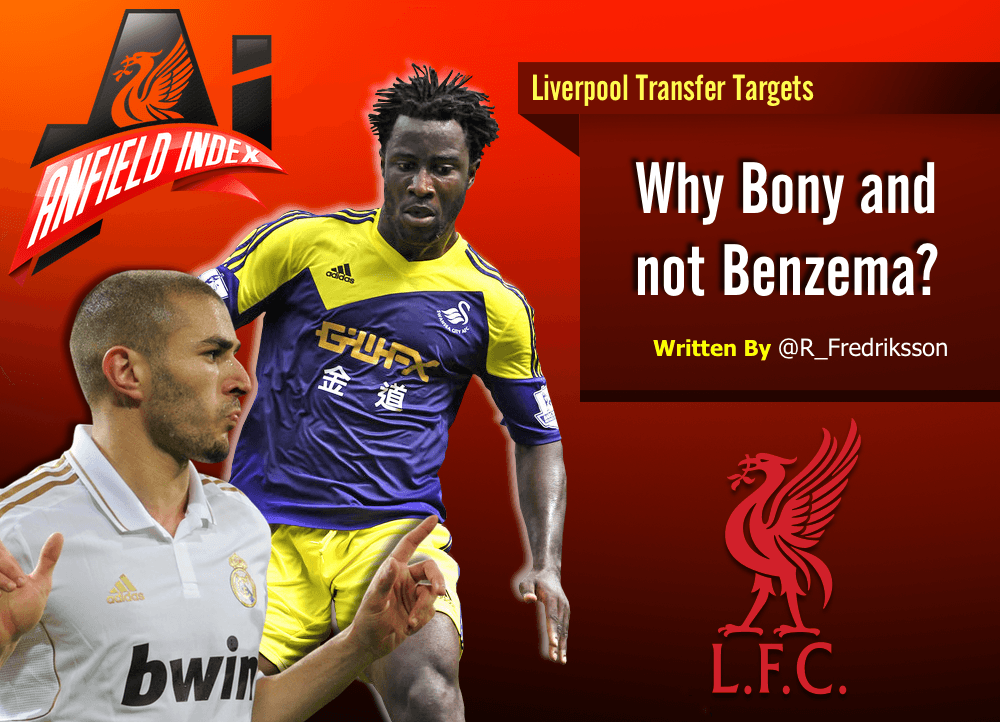 Why Bony and not Benzema?
In the last few weeks I've sensed a real feeling of discontent regarding the calibre of players Liverpool have been linked to, Premiership names such as Wilfried Bony, Loic Remy and not with players like Karim Benzema and Gonzalo Higuain. I've seen a lot of people say things like "The players we have signed now are players we could have easily gotten without CL".
First off, I don't think that is true and here's why:
Emre Can would have likely been playing for Leverkusen next season(14/15) and I don't think he would have turned down that chance if we hadn't had Champions League to offer this summer.
Adam Lallana, linked with us, linked with Spurs; Lallana was clearly our number one target, but this is just the type of player we could have easily lost to someone else and probably would have earlier season with the Champions League status.
Lazar Markovic, without playing in Europe's elite competition? Don't even get me started. It would have been impossible. He's regarded as one of Europe's top young talents, and it does take something special to make them come and join your project.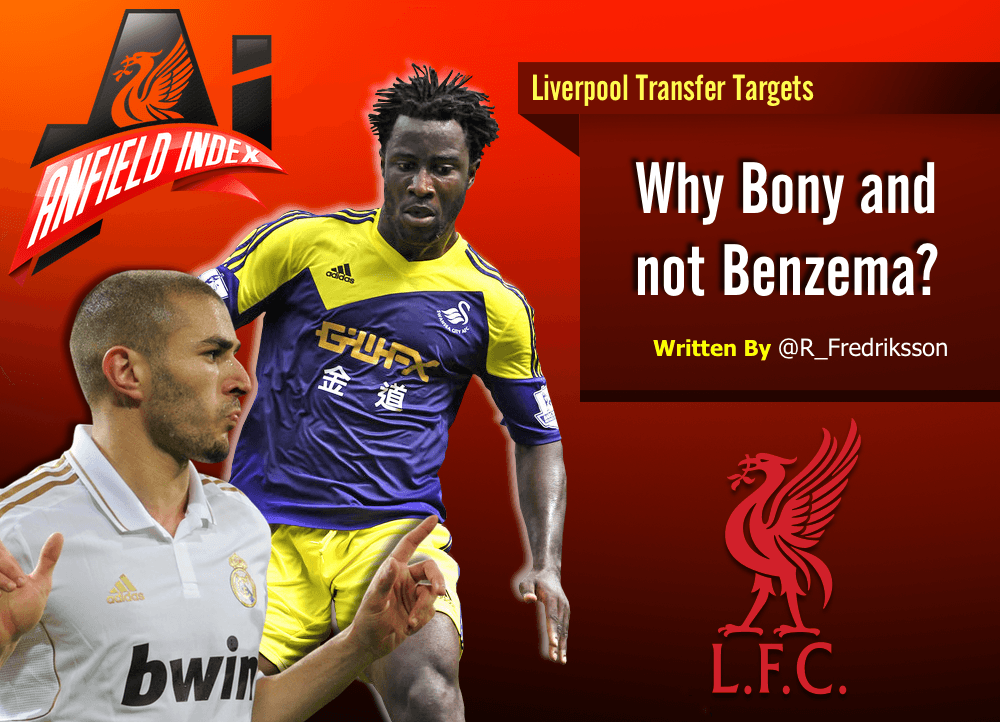 If you expected Liverpool to get players like Di Maria, Benzema, Higuain or Sanchez this summer, I'm sorry, but you were setting yourself up for disappointment. There is a big difference between being a Champions League club and an established, proven club in one of the best competitions in European football. Liverpool's absence over the last five years has proved costly and unless you're established, consistently ever present, year on year, then players to think twice, are they just one season wonders? Especially now, after losing Luis Suarez.
To give an example, Tottenham finished 4th in 09/10. They spent around £20M the following summer. The names were Sandro, Rafael van der Vaart, Steven Pienaar and Bongani Khumalo. Players that are not hard to compare to the signings of Emre Can and Adam Lallana. And yes, we are bigger club than Tottenham. But players these days don't really care about trophies in the 70s and 80s, I'm sorry. They didn't grow up watching those great teams.
We did try to replace Luis Suarez with genuine quality in Alexis Sanchez. Yet he said no. Is there more evidence needed? Despite the draw of London, if a more established club comes in, we immediately stand very little chance. I know we like to talk about being a bigger club than Arsenal, but they haven't missed a top 4 spot during Wengers entire tenure. It's a pretty safe transfer to make if you want Champions League football. Pretty much every player of Alexis' quality would attract interest from similar clubs.
Manchester United, on the other hand, they don't have the Champions league to offer anymore and still tried to attract high quality players but have so far struggled. Why? Because they underestimated the damage not being in the Champions League has. Yet, they're trying hard to land big names, and maybe, just maybe, one may go. But it's a balance between addressing genuine squad problems, which United have in many numbers, and attracting genuine quality to repair the damage done.
Last season is looked upon as the exception for both Liverpool and United. If we go another season with United missing top four and Liverpool repeating last season's success, then the transition will be complete. Things would look very different the next summer, I guarantee you. But now, we are the exception and not the rule. Manchester United had David Moyes holding them back, now they have a highly regarded and very respected manager. The Reds, in fans' eyes, had Luis Suarez getting us there and without him may struggle.
This is not trying to be negative, but I'm trying to add balance in a very emotional debate; Liverpool, as yet, are not the completed package. The transformation, if you like, is not complete.
It is, however, a call to be realistic. If we are lucky, some domino's may start to fall later in the window like they did last summer and Willian became available to us, even though we couldn't land him. These transfers are notoriously difficult, it's important to bear this in mind.
It would be ideal to replace Suarez with someone like Alexis. But if we can't get those kinds of players, we are then forced into trying to not only change our plan, but also look at alternative options. Should we try to do would Spurs did last summer when they lost Gareth Bale? If we do, we just have to make sure to do it much more successfully. We have already spent around £40M on confirmed transfers and all indications show that we are going to spend the full fee from Suarez as well. There is nothing wrong with the ambition or the willingness to spend.
Wilfried Bony is no Benzema or Suarez, and I completely understand that going from Suarez, to Sanchez, to Bony feels like falling down and elevator shaft and hitting rock bottom. But he did score 16 goals in the Premier League last season and 25 in all competitions, and before that had a season in Vitesse where he scored more than a goal per game. Wilfred Bony is not Luis Suarez, but Suarez never scored a goal per game in Holland, nor did he score 16 goals in his first season in England, despite playing on a better team. It's not the end of the world. Yet it's just another realistic option in order to help us keep moving forward.