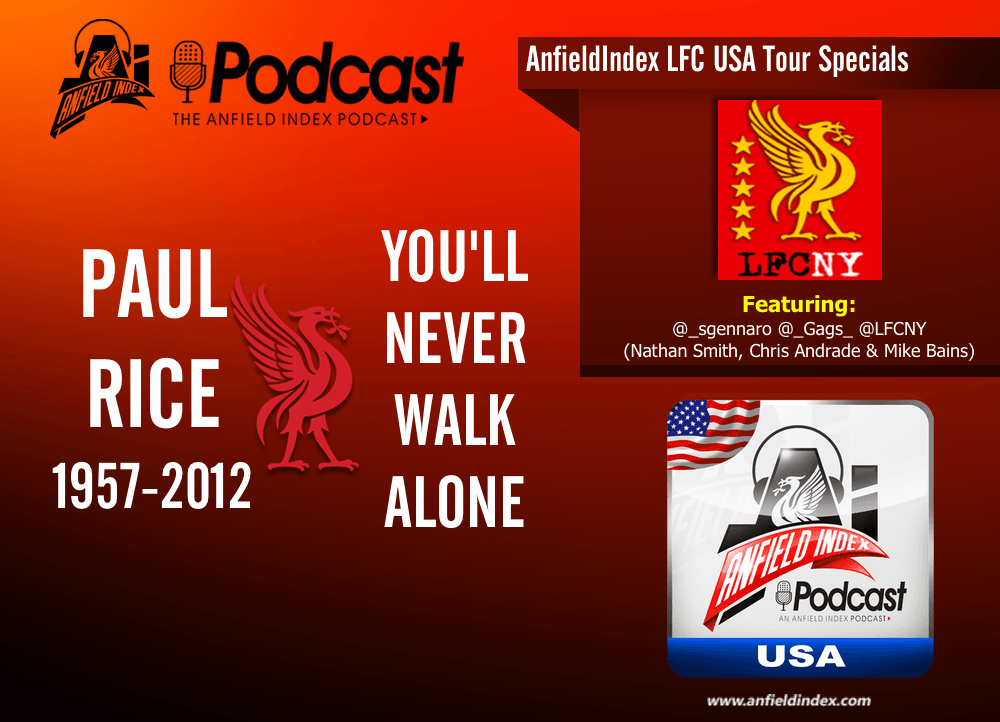 Anfield Index USA Tour Specials: LFC New York Supporters Club
Liverpool FC USA Tour Specials: LFCNY Supporters Club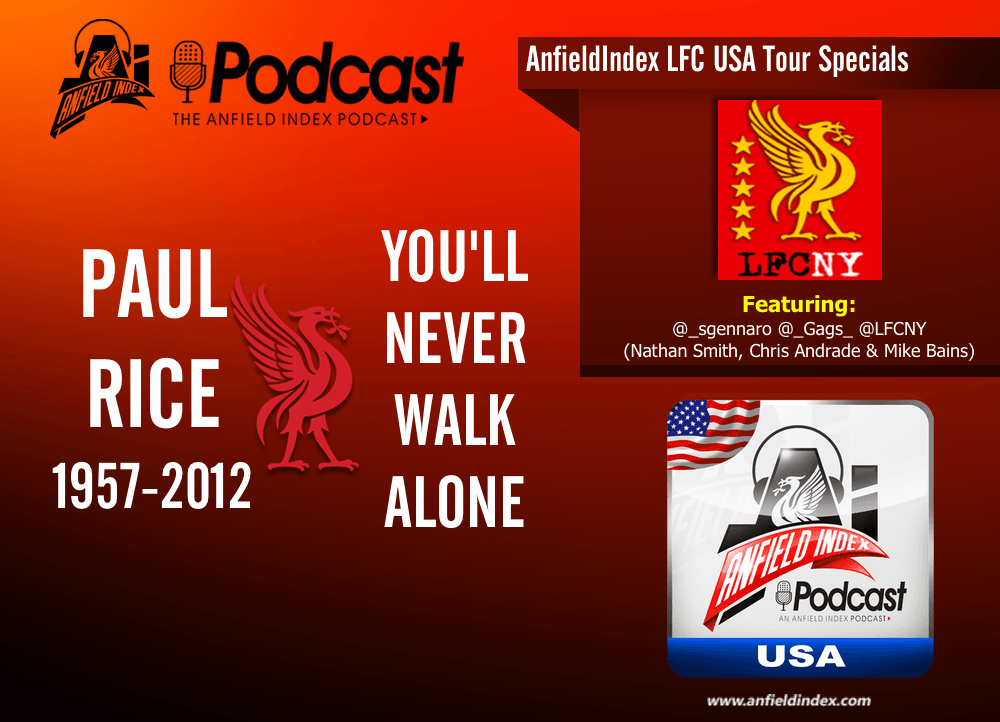 Date: 1st August 2014
A very special Anfield Index Podcast for you where Steve Gennaro and Gags speak to the Liverpool FC supporters club in New York (@LFCNY).
They speak to Nathan, Chris and Mike about the supporters club and cover their history, the 11th Street bar, their old podcasts, major contributors to the supporters group as well as their excellent work in the New York community as well as their excellent work with Liverpool Supporters in the surrounding area.
Host: Steve Gennaro
Co-Host: Gags Tandon
Guests: Nathan Smith, Chris Andrade and Mike Bains
All this and more… it's the Anfield Index Podcast!
Download on iTunes
(Only subscribers will receive new episodes immediately)
You can listen to the podcast by using the embedded player or you can use the links beneath it.
Listen to this podcast episode | Download this podcast episode (right click and save)