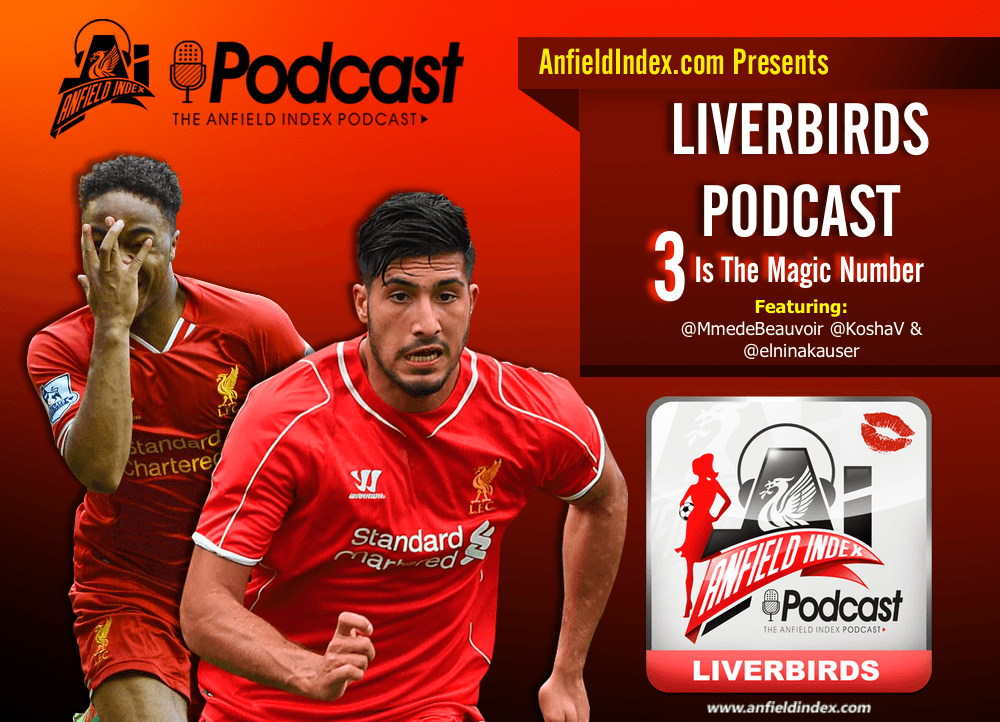 Anfield Index Presents: The Liverbirds Podcast Episode 3
The Liverbirds Podcast Episode 3: 3 Is The Magic Number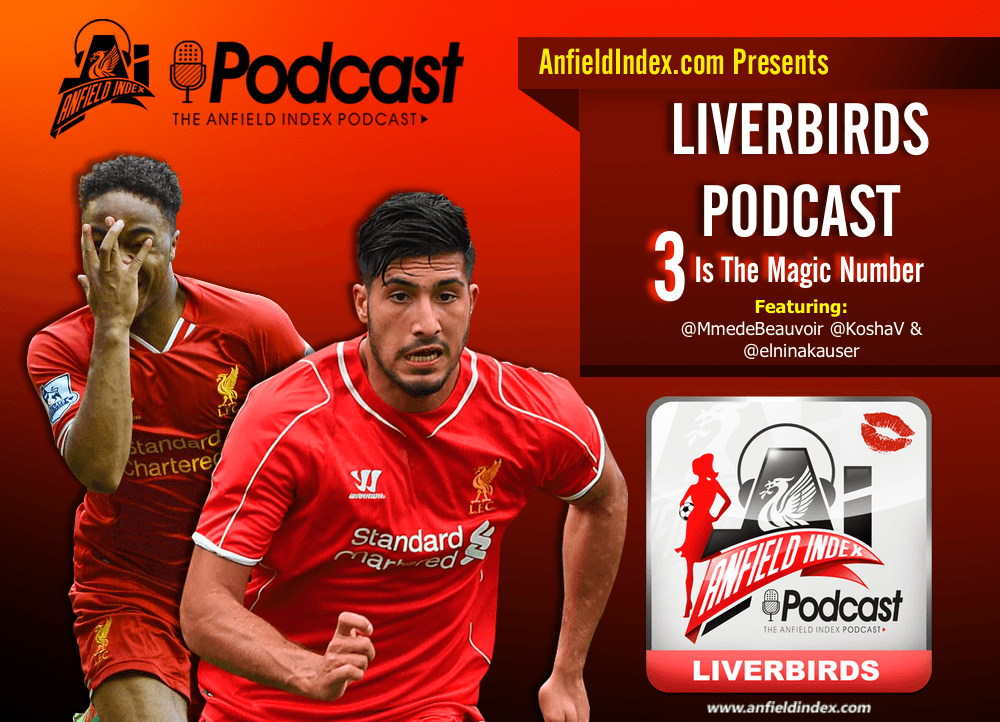 Date: 4th August, 2014
The ladies return with their third podcast to wipe away the jet lag!
Rae hosts this instalment as the girls discuss Steven Gerrard, LFC's pre-season preparations for the Premiership campaign, Nina previews the Dortmund game… and footballers' beards!
All this and a lot, lot more… It's the Liverbirds Podcast!
Download on iTunes
(Only subscribers will receive new episodes immediately)
Host: Rae
Guests: Kosha & Nina
You can listen to the podcast by using the embedded player or you can use the links beneath it.
Listen to this podcast episode | Download this podcast episode (right click and save)