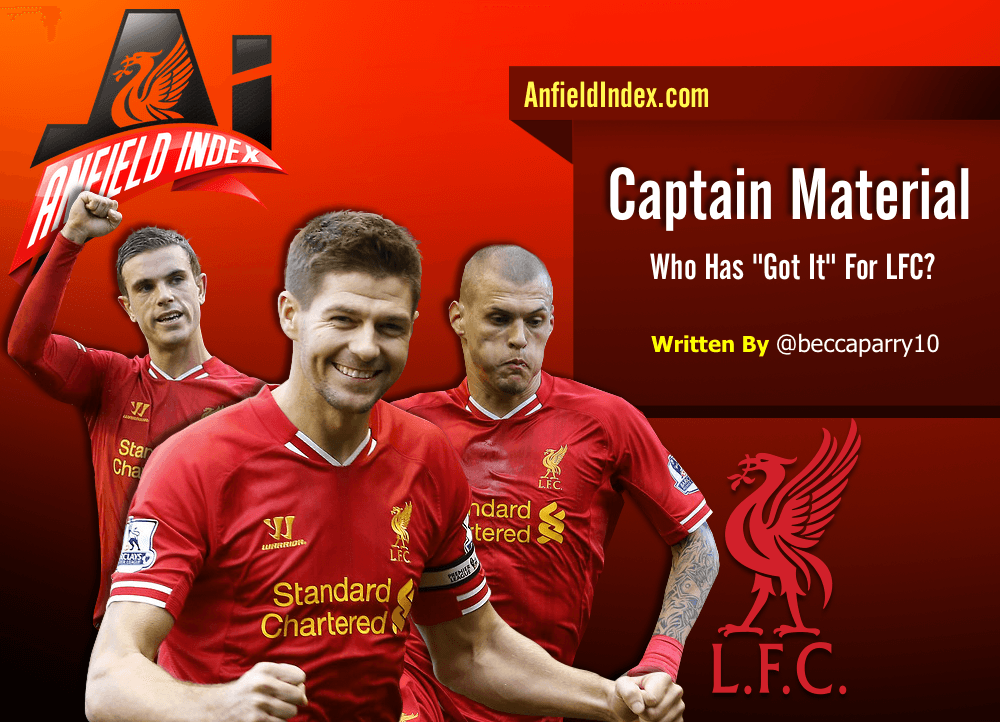 Captain Material | Who Has "Got It" for LFC?
You've got to have a certain type of character to be the captain of a football team – leadership, respect, protection of the team's players. The ability to drive forward when all hope is lost, and to celebrate when the time is right. Coming to the end of last season, we saw all this from Steven Gerrard. What else did we expect?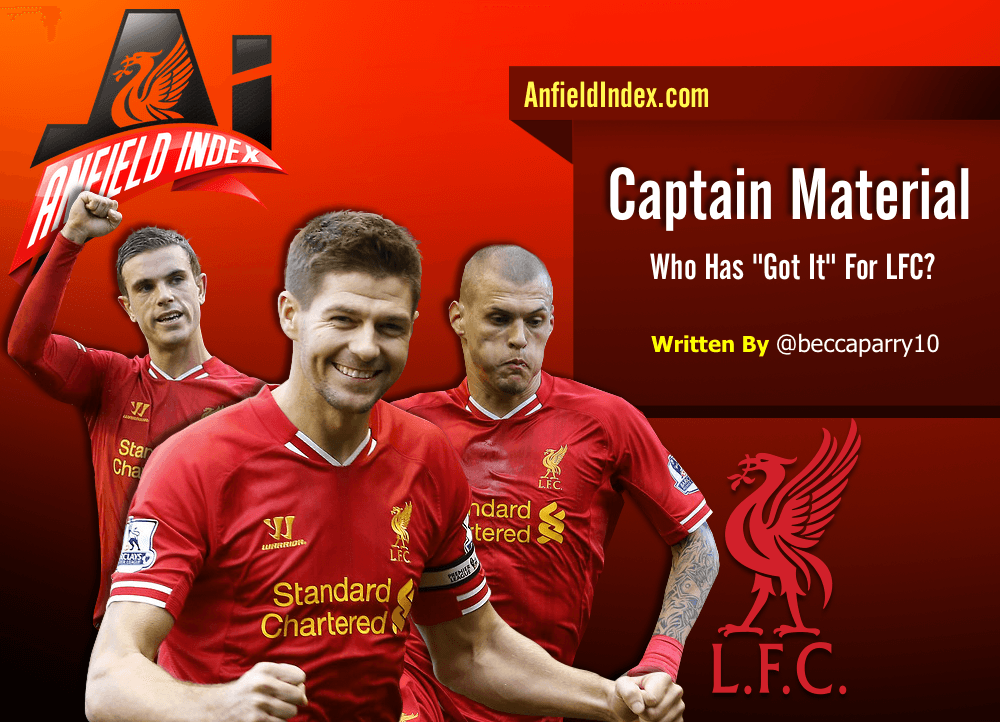 The whole of that team was driven to get him what he craves most in his football career. He is respected that much that in some of those tight games, it was his will and desire that got the whole team over the line.

Manchester City was one of the most memorable games that showed what it truly means for Gerrard to win the Premier League. The leadership qualities to keep his other 10 players calm and controlled was inspiring, even when City were banging on the door. And when the hard work was done, he finally lets out a sigh of relief. As we all know, a happy ever after wasn't the eventual reality, but his inspirational team huddle was yet another proud moment when a fan can say "he is our captain".
Stevie isn't going to last forever. Luckily, he's obviously not a player who gives in easily; and now that he's retired from international duty, we can have the complete efforts of Steven Gerrard.
Who is going to take over from him permanently is more of an issue that will be dealt with when the time is right. However, with vice-captain Daniel Agger's future uncertain at the moment, the search will inevitably be on for those who have a natural quality to lead, and influence those around them.
For me, with the group of players we've got at the moment, Jordan Henderson has the raw qualities of captaincy. A full-time captain? Probably not at the moment, but with a few years in terms of learning from Steven Gerrard, I feel it is only a natural progression of the direction his career has gone in so far.
He seems a quiet person on and off the pitch, but his commitment when he plays seems to override that. His progression as a player has been evident for everyone to see since he arrived at Liverpool, and a commanding presence does become more evident with experience.
He gets involved, is all in for the cause, and especially after the last couple of seasons, is increasingly becoming more of a senior player in the squad. His stamina is incredible, without question, but when chasing down a lost ball in the last minute of the 90 is an example set to younger and upcoming players that you fight until the end.
And if you look back to last year, you'd be forgiven for thinking that Martin Skrtel was a dead cert to be either sold or only used for FA and League Cup games. Although maybe not a hand-picked selection for a captain, the desire to get back into the side paid off, and signals that being dropped doesn't necessarily mean you should accept it. He was considered a bit of a lifeline considering how turbulent our defence was last season.
Who knows? A  few of our new players like Lovren are said to possess the qualities needed to stabilise a side when needed. Only time will tell who has really "got it" to carry a team. It's not easy to take the place of Steven Gerrard, but while he's still playing, learning from him is vital for the future.