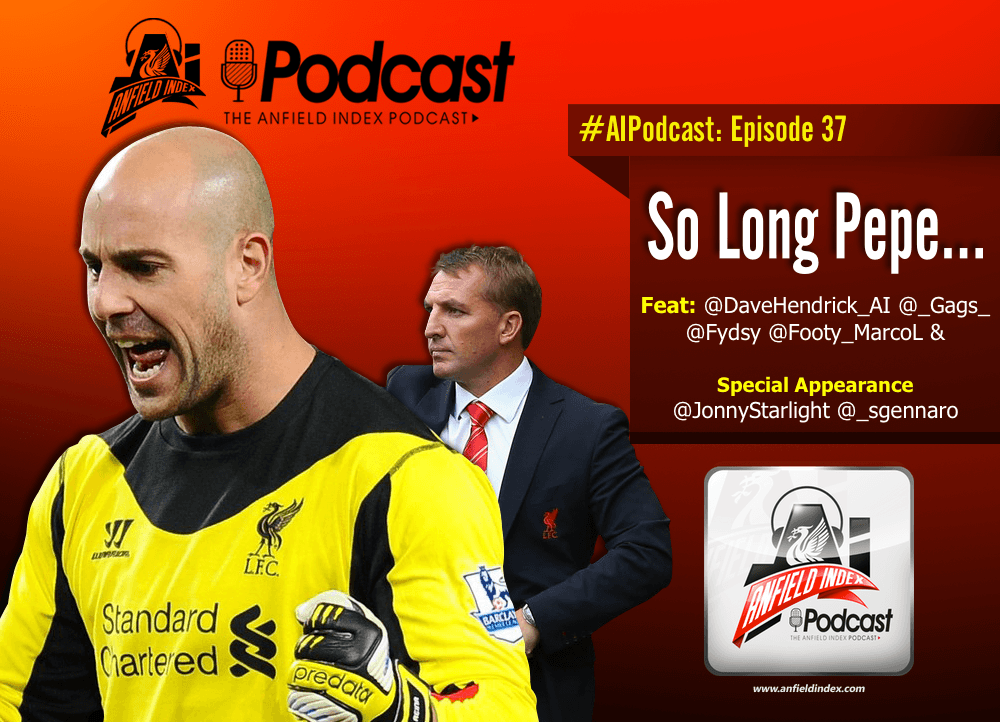 Anfield Index PODCAST: Episode 37 | So Long Pepe
Episode 37 – So Long Pepe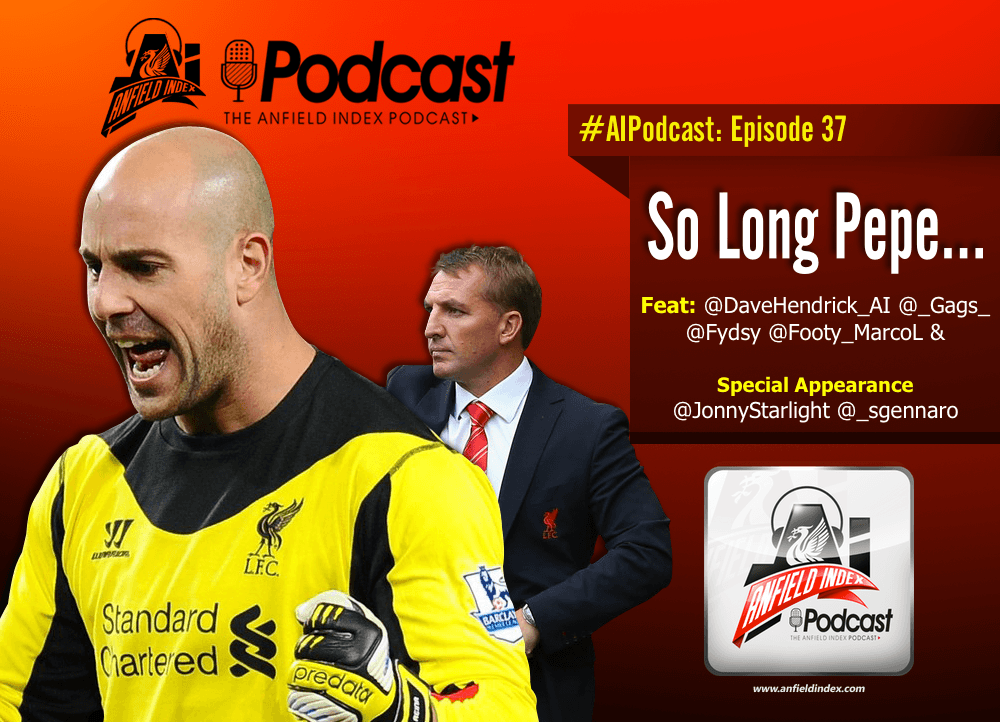 Date: 6th August, 2014
This week on the Anfield Index Podcast we have Gags Tandon, Dave Hendrick, Jan Gorski-Mescir and Marco Lopes talking all things Liverpool FC.

But before the lads talk about whether pre-season matters and have their say on Liverpool's signings and whether Brendan Rodgers will play with a back three we have Steve Gennaro and Jon Moore appearing on the show to discuss their recent travels on the LFC American Tour with Gags.
The lads also pay tribute to the departing Pepe Reina talking about his best moments at the club and how well he served the club in his first five years there.
All this and more… It's the Anfield Index Podcast!
Download on iTunes
(Only subscribers will receive new episodes immediately)
Host: Dave Hendrick
Guest: Gags Tandon, Jan Gorski Mescir and Marco Lopes
Special Guests: Jon Moore & Steve Gennaro
You can listen to the podcast by using the embedded player or you can use the links beneath it.
Listen to this podcast episode | Download this podcast episode (right click and save)