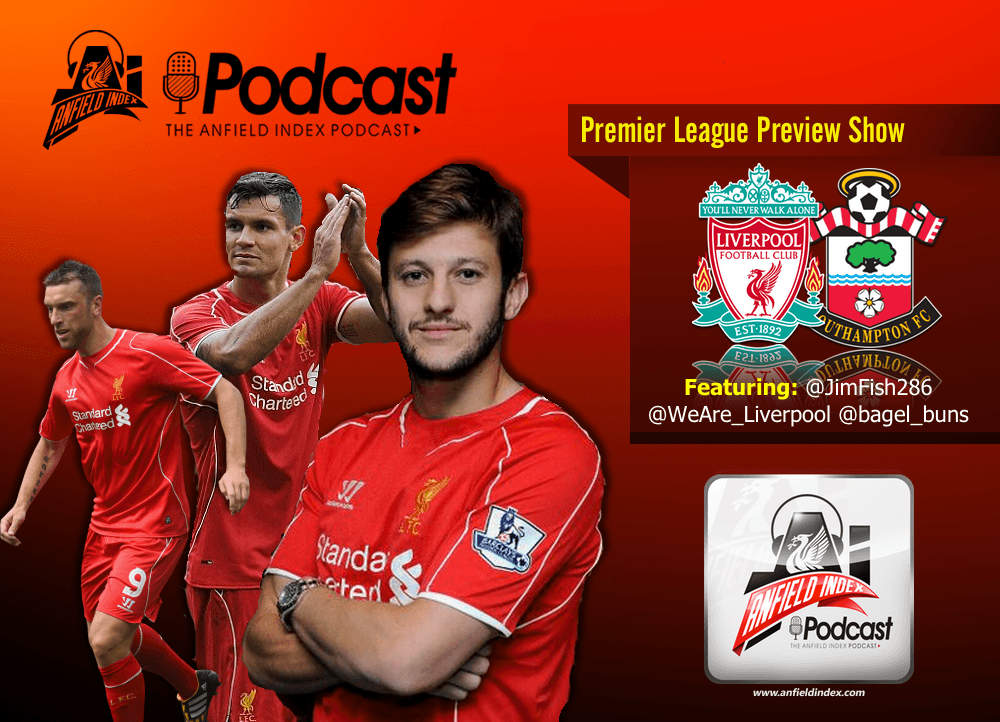 Premier League Preview Show PODCAST: Liverpool Vs Southampton
Premier League Preview Show – Liverpool Vs Southampton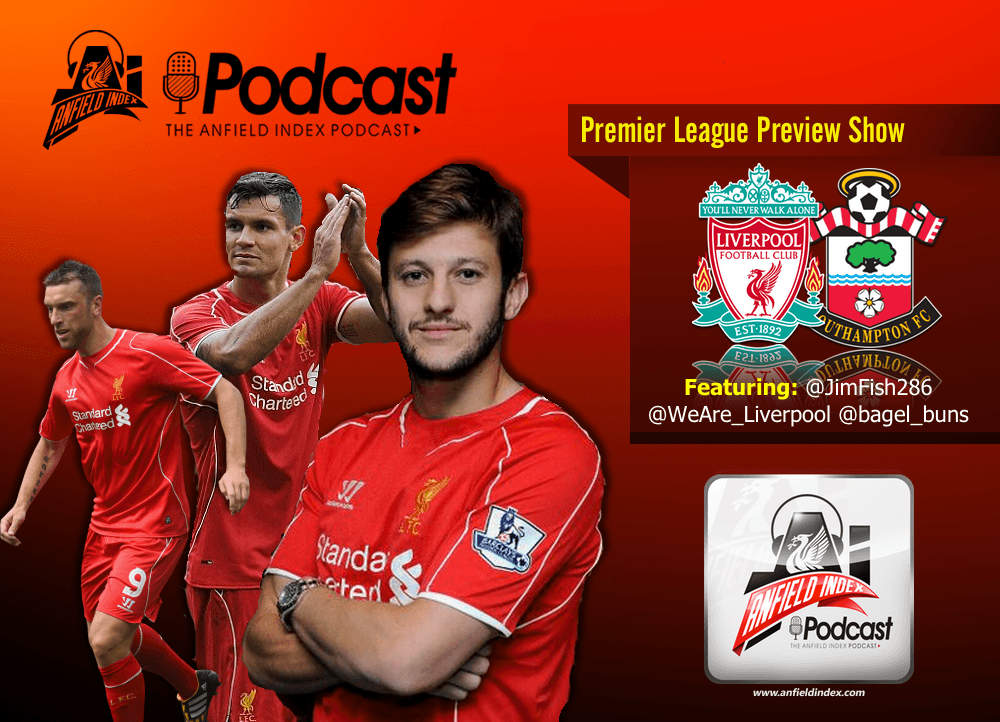 Date: 14th August, 2014
Welcome to a brand new show from AnfieldIndex.com!

Jim Fishlock hosts this show speaking to Neil Poole, from the We Are Liverpool fanzine and Southampton supporter Richard Brereton.They cover the exodus at Southampton and Richard gives his verdict on Liverpool new boys Lambert, Lallana and Lovren whilst they preview the opening Premier League fixture at Anfield with their predicted line ups and scores.There's also a bit of fun at the start with Neil Poole put through his paces by Jim Fish's "Proper Liverpool Fan' Quiz!
All this and more… it's Anfield Index's Premier League Preview Podcast!
Download on iTunes
(Only subscribers will receive new episodes immediately)
Host: Jim Fishlock
Guest: Neil Poole and Richard Brereton
You can listen to the podcast by using the embedded player or you can use the links beneath it.
Listen to this podcast episode | Download this podcast episode (right click and save)