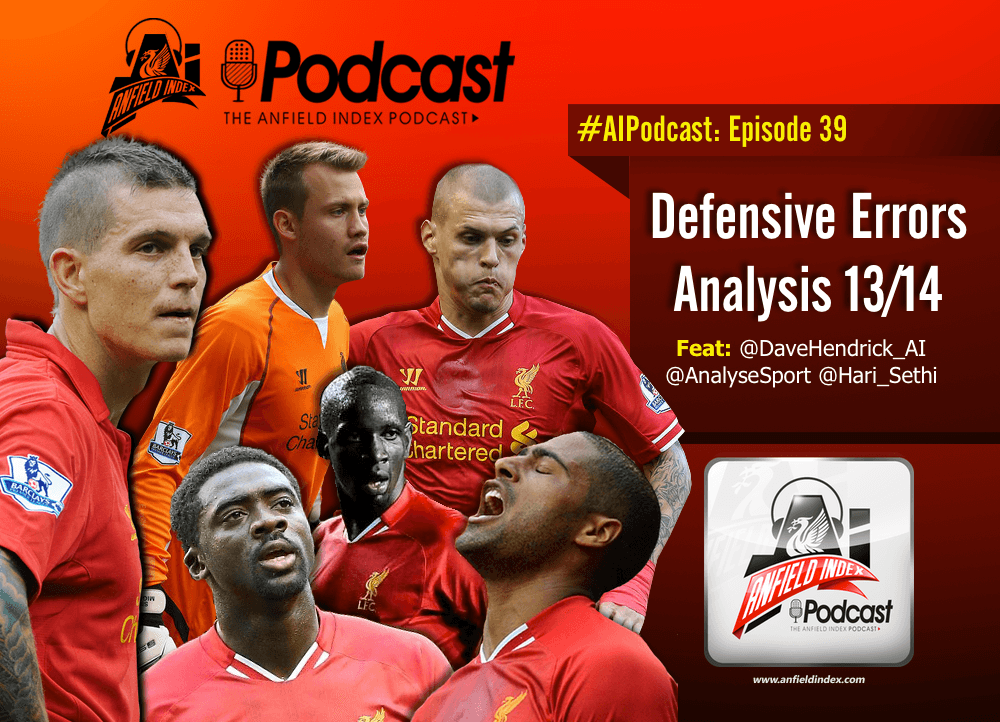 Anfield Index PODCAST: Liverpool's Defensive Errors Analysis 2013/14

Episode 39 – Liverpool Defensive Errors Analysis 2013/14 Season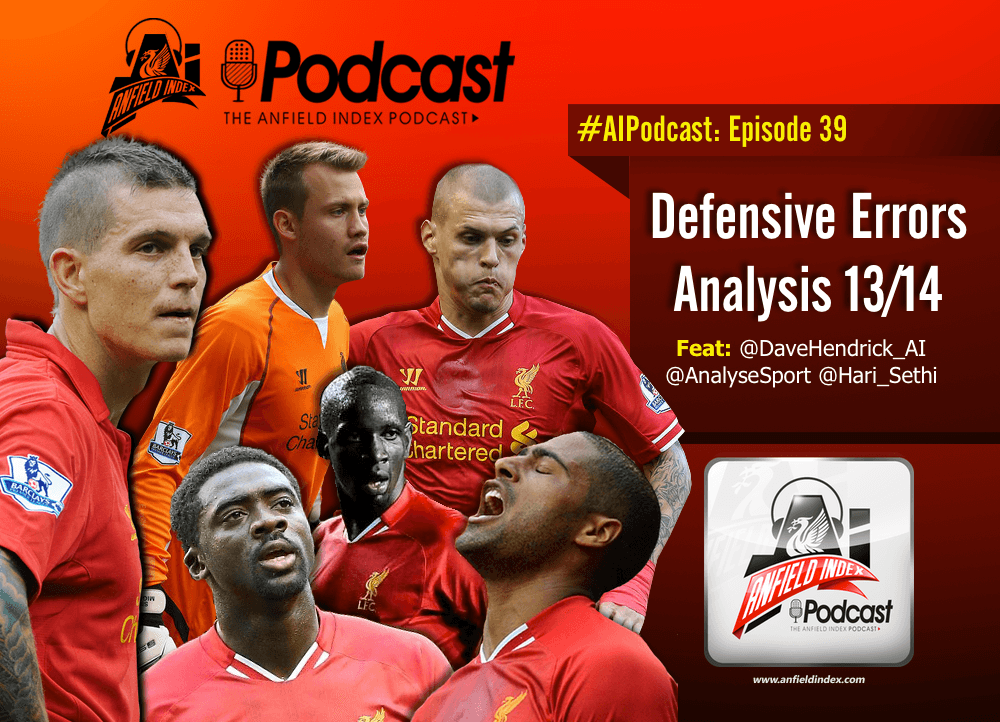 Date: 15th August, 2014
Another day, another podcast – our second AIPodcast this week is a special one with Dave Hendrick hosting the show. We have Dan Rhodes and Hari Sethi analysing every goal that Liverpool conceded last season and creating their own statistics on the errors that led to the huge amount of goals shipped.
Who made the most errors? How can Liverpool improve? What type of errors were collected?
All this and a lot, lot more… it's The Anfield Index Podcast.
Download on iTunes
(Only subscribers will receive new episodes immediately)
Host: Dave Hendrick
Guest: Daniel Rhodes and Hari Sethi
You can listen to the podcast by using the embedded player or you can use the links beneath it.
Listen to this podcast episode | Download this podcast episode (right click and save)