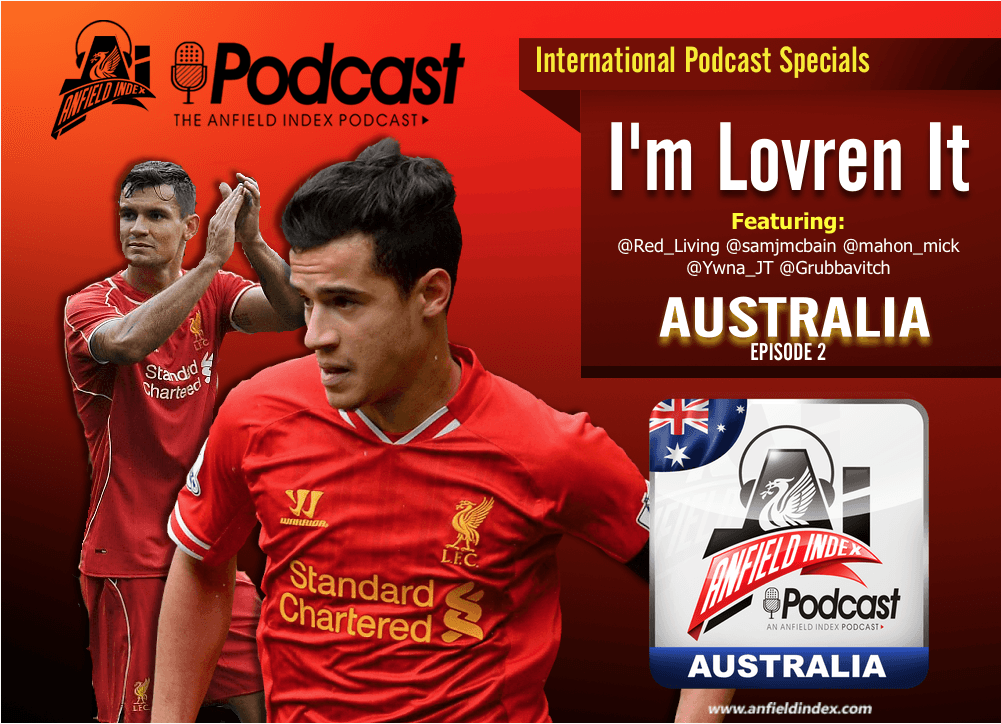 Anfield Index PODCAST: Australian Edition - Episode 2!
International Supporters Edition: Australia – Episode 2!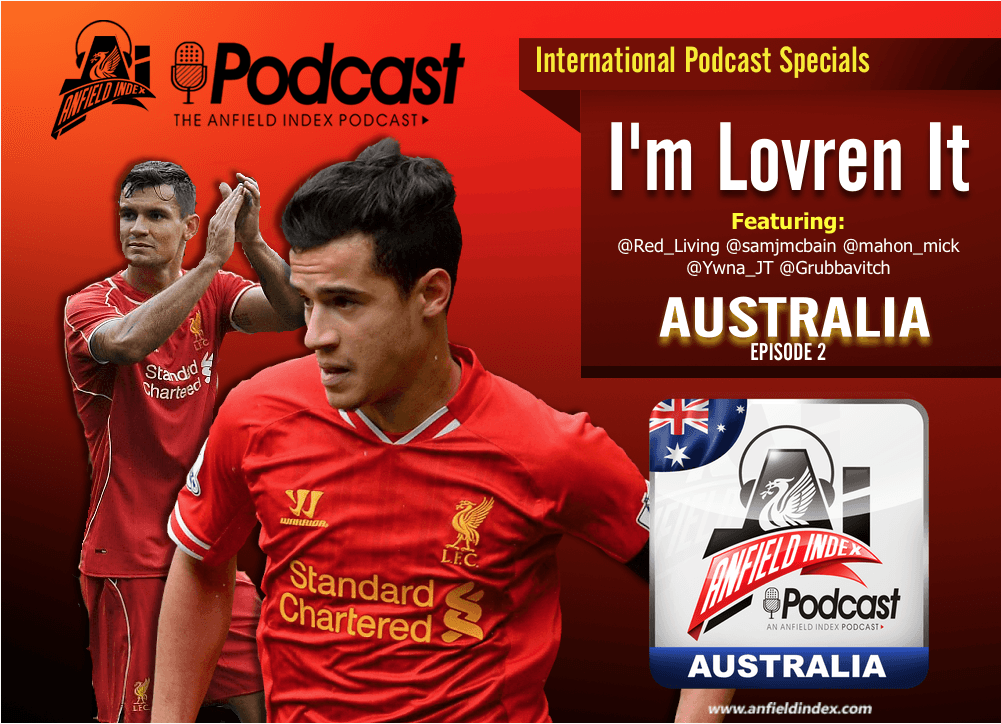 Date: 16th August, 2014
The Aussies are back with another episode from Down Under!

In this episode Ayrton hosts once again with Mick, Jonny, Sam and Nathan joining the fray!
They cover pre-season talk and transfers! What Centre-back pairing should be used, predictions for the Southampton game and predictions for this season. They also cover a dream signing they'd love to see in the last week of the window and whether Liverpool require another option for a forward?
Should Lucas and Agger be retained for squad depth or sold?
All this and more it's the Australian AI Podcast!
Download on iTunes
(Only subscribers will receive new episodes immediately)
You can listen to the podcast by using the embedded player or you can use the links beneath it.
Listen to this podcast episode | Download this podcast episode (right click and save)