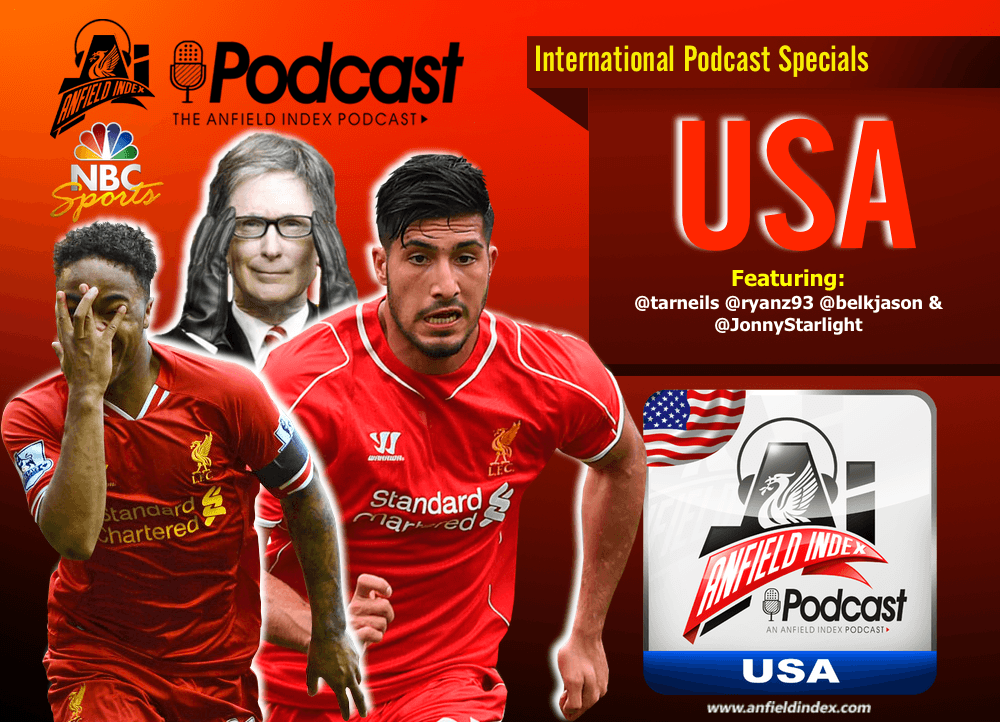 Anfield Index PODCAST: International Edition - USA
International Supporters Edition: USA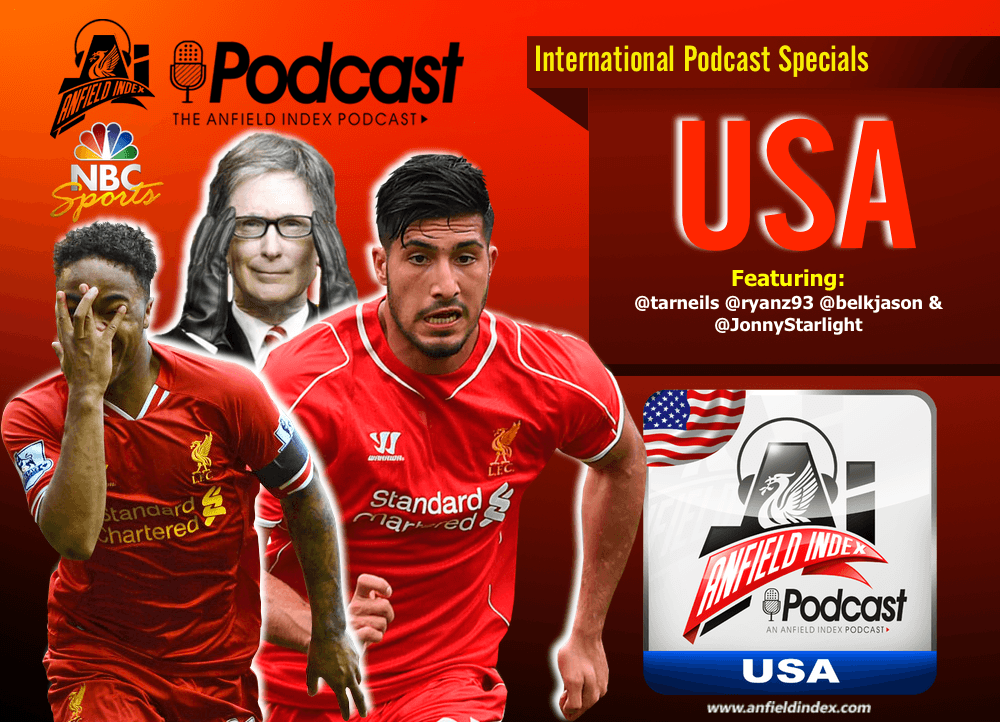 Date: 16th August, 2014
Our 9th International Podcast is from the United States of America!

Neil Tolley hosts with Ryan Zimbleman, Jon Moore and Jason Belk as guests!
They talk about the origin of their support, the recent American Tour (and players that stood out), how they watch the games, NBC's unbelievable coverage in the USA and their expectations of the coming season!
All this and more… it's the American Anfield Index Podcast!
Download on iTunes
(Only subscribers will receive new episodes immediately)
You can listen to the podcast by using the embedded player or you can use the links beneath it.
Listen to this podcast episode | Download this podcast episode (right click and save)