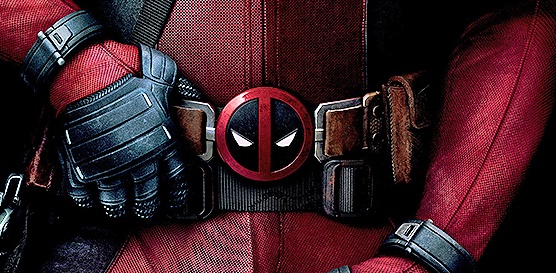 Deadpool: The Ultimate Antihero?
As the dust settles on what was an extraordinary cinema release for the film (grossing over $700 million worldwide); I look back to my first experience watching the red suited antihero, who had this particular viewer giggling with glee, at what unfolded in front of me. If you remove the gratuitous violence, the sex, the language, the pure filth from start to finish, you're left with a film of great emotion and heart, with a strong moral message running throughout……if you look like an avocado that had sex with an older, more disgusting avocado, then wear a mask!
First and foremost I have to start with Ryan Reynolds, who is grossly magnificent as Wade Wilson. It's a triumphant return to the Comic Cinema Genre for Reynolds, whose most recent outing in The Green Lantern, was rated as being one of the worst films of that genre ever, ranking close to Batman and Robin (ouch, yes I went there)! It was a tough blow for all involved, especially the studio who hoped for a film to rival Marvel's recent successes. Reynolds however is sighted for being happy of its failure, due to the difficult experiences he had during filming. Constant clashes with director Martin Campbell (who'd initially wanted Bradley Cooper) who forced multiple retakes on each scene and focused a heavy critique of his individual performance, meant Reynolds was desperate to not be involved in a sequel.
He got his wish, the Green Lantern franchise never got off the ground, but he's found another, the most unlikely of Superhero's that may just have placed him in one of the most successful future franchises ever produced. Despite what many feel, getting a film funded and produced is no easy feet. Studios were initially very sceptical about this project when approached in 2012, despite the success of Kick Ass that had a similarly dark premise. Studios are constantly looking for the audience pleaser, something suitable for all ages. Well, let me tell you Deadpool is not suitable for all ages. It's built to shock and with lines like "Like two hobos fucking in a shoe filled with piss". It most certainly does!

The concept isn't new, but it's fresh and honest in it's approach. From the first minute, you know you aren't in for a regular film experience. It even announces it, "From the studio that inexplicably sewed his fucking mouth shut the first time comes five-time Academy Award viewer, Ryan Reynolds in an eHarmony date with destiny. Ladies and gentlemen, I give you… me! Deadpool". This unconventional approach to interacting with the audience, initially concerned me when I first saw trailers. It's been done before, but usually feels forced and false. But I seriously underestimated Reynolds delivery. His comic timing has been proven before, who could forget Van Wilder – Party Liaison, but never in a film with such R Rated frivolity.
It's a role Reynolds was born to play and was determined to make it happen. This passion (something we regularly discuss on the AI Comic Pod), is what makes all the difference in this genre. You can truly feel when an actor is invested in the project and when they're not. If the lead is badly cast or uninterested. as shown in the past (Clooney, Kilmer and Affleck spring to mind) the project commonly fails. This happened for Reynolds in Green Lantern, but redemption has well and truly been earn't.
Ryan Reynolds however is not the only triumph, in fact the whole cast delivers. Morena Baccarin (Vanessa) as the romantic interest, is equal amounts of sharp and sass. T.J Miller (Weasel) as the de facto side kick and natural comic relief (not that it was exactly needed) is excellent also. Ed Skrein (Ajax) is the a-typical British villain, maniacal and methodical. Another strong performance, from a villain aided by the ferocious Gina Carano (Angel Dust). Allies come in the form of two X-Men, the criminally wooden Collosus, voiced by Stefan Kapicic and early 90's Sinead O'Connor impersonator Brianna Hilderbrand, who plays the incredibly named Negosonic Teenage Warhead. The two X-Men's role in the film feel unnecessary at times, just dropped in to link this film to the franchise, without little care and attention. That said they do have some notable scenes, as always lifted by Reynolds hilarious performance. One last note on an excellent cast, Leslie Uggams. She's an incredible foil for Wade as Blind Al, in their brief, but wonderful scenes together. I was literally in stitches (think baby hand) when they were on screen together. Her subtlety and delivery, cannot be understated.
The premise of the film is simple, dysfunctional boy meets dysfunctional girl, they fall in love. Boy gets cancer, then seeks new and experiment procedures to cure illness. This leads him to The Recruiter )a man Wade would have you believe resembles the Child Catcher from Chitty Chitty Bang Bang), who offers him an unlikely cure. Wade eventually agrees, but as soon as he arrives at the medical facility, he knows all is not what it seems. He's tortured, in an attempt to engage his mutant cells. Eventually it works and what emerges is invincible, yet horribly disfigured. Wade seeks revenge for Ajax's actions and the story develops rapidly and violently, as he searches far and wide for his tormentor. R Rated action follows, but the comedy is never far away. It's a film that's predictably unpredictable. I knew what was coming, but had no clue how it would be packaged. It's a mould breaker in industry for me and one much needed, as the genre was starting to become, at times, predictable.
The Comic Genre is now not only dominating cinema, but television. Given the high stakes and potential rewards, it's not just Disney Marvel or Warner Brothers, who wish to build a successful dynasty. 20th Century Fox, who've distributed multiple high profile X-Men movies for over a decade, have added a black sheep to it's family tree. One I'd imagined they initially feared may arrive at a family Funeral, get drunk, make out with the Widow, expose itself to the congregation and leave with a 'Drive By'. But instead they caused no commotion and no unnecessary attention was drawn, in fact the black sheep, could even be described as the golden child.
Despite the controversial content, somehow though the art of magnificent marketing and misdirection, no negative press has impacted on its fortunes. In fact if there was any, it was utilised to the films advantage. The key Is that 20th Century listened to their audience, respected the history of the genre, but also embraced the future. They gave the licence for the films creators to build something so unique and individual, that it feels special. During my first watch, I felt like I was witnessing something unique; a film likely to cause a stir in the industry and shape what audiences expect in the future.
Hand on heart it was one of the most enjoyable cinema experiences I've had for a decade. The more disgusted I imagined others would be, the more I enjoyed it. I'd question what that says about me, but given how successful it's been, I'd say you're all as fucked up as I am. Long live Captain Deadpool, I for one cannot wait to watch more, in fact I need more, because it's pure unadulterated entertainment; a real escape from the conventional, cinema has needed for some time. One final message before I go. For anyone who didn't enjoy it, step one bend over 90 degrees, step two hold that position, step three keep holding be patient, step four brace yourself, so Wade can remove that stick, right from your arse.
Five Stars