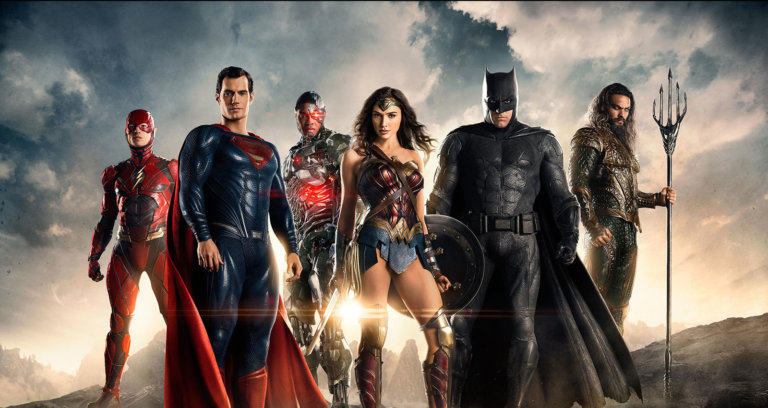 Over the past few years, we have seen an unprecedented explosion in the popularity of superheroes. What used to be reserved for the "comic book geeks" has become mainstream cool. The superheroes can be found everywhere, from several popular series on Netflix, the Avengers having huge success, and of course Batman and Superman movies always seem to be blockbuster hits. Even online casinos have gotten into the act, with popular online slots games that feature everything from original Superman movies to the more recent hits with Iron Man and The Incredible Hulk.
Since the Dark Knight's rebirth a little over a decade ago, fans have been anxiously waiting for Batman to gather up his super friends and work on a Justice League movie. The wait is finally over, on November 17th we will finally get to see the movie that has been years in the making.
Zack Snyder is the director of the Justice League, which takes place shortly after the epic battle between Ben Affleck's Batman and Superman. In a move that is slightly out of character for the Batman, who prefers to fight crime on his own, he decides to travel the world and bring together his own Justice League, a collection of Super-Heroes, to help fight crime.

We don't want to give away too many of the details, but you can expect to see an all-star cast of superheroes including Wonder Woman, Aquaman, Cyborg, The Flash and of course Batman. The lead supervillain is Steppenwolf, a military leader from the planet Apokolips, who will team up with the Parademons. You may recall the Parademons from the 2016 Dawn of Justice movie when they came to Bruce Wayne in a nightmare.
The Parademons have made a pilgrimage to Earth to claim some treasure that is buried deep in the underwater city of Atlantis, and will destroy anything in their path.
Moviegoers who are familiar with Zack Snyder's style, he also directed Batman v Superman, can expect to see a lot of action with some humour mixed in. The movie has undergone some changes prior to the release, including Joss Whedon joining the production team and reshooting several key parts to the movie.
The trailers aren't revealing much and we weren't able to find out much at Comic-con in San Diego. We'll just have to hold our breath and wait for the big release in mid-November when everything will finally be revealed.