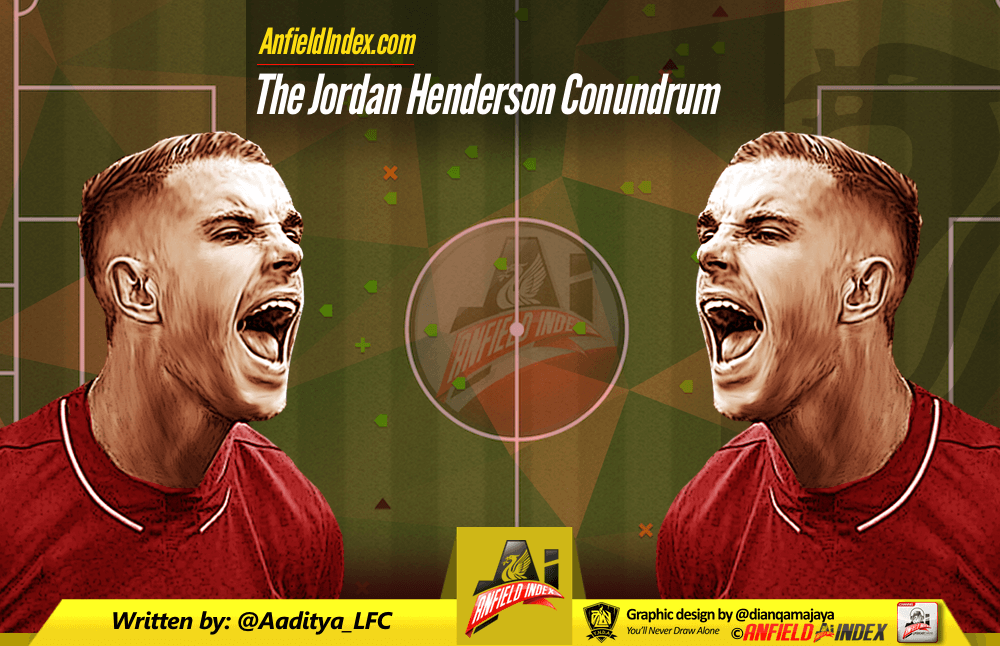 The Jordan Henderson conundrum
Captain? Yes. Leader? Not quite. At least since his return to the side last month after his heel problem, Jordan Henderson has not been the robust central midfielder that he has shown he can be. Steven Gerrard's departure last summer left a gaping hole in the very fabric of the squad.
Minus Gerrard, Liverpool went into the season short of a high-class central midfielder and more importantly, a leader. Admittedly, Gerrard wasn't the most vocal while on the pitch, but he had developed into such an influential figure on the weight of his performances. Liverpool needed someone to replace that big personality, and Brendan Rodgers decided that it would be Henderson.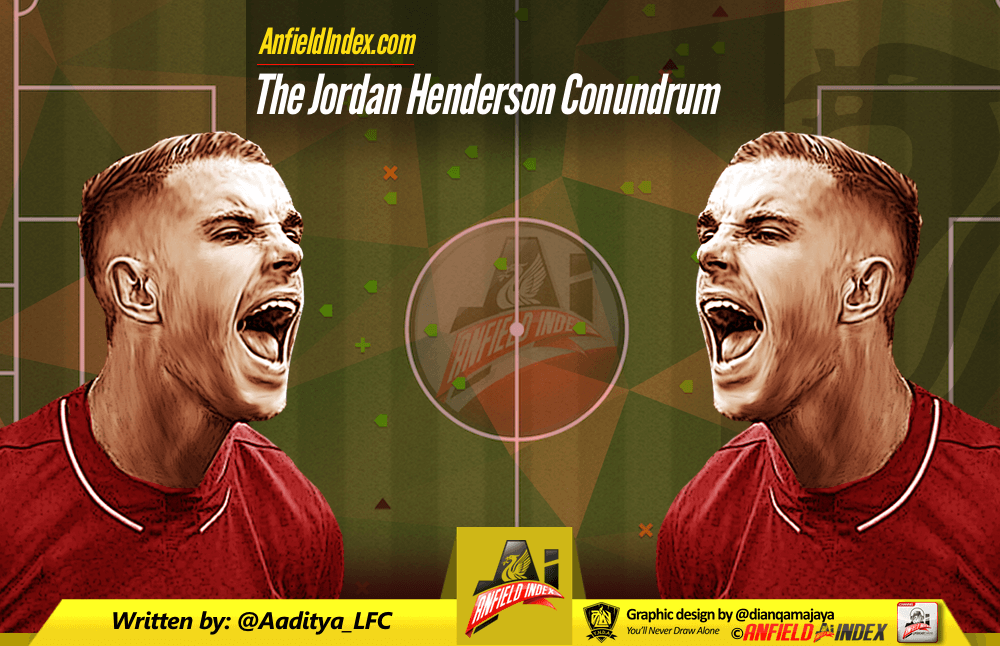 To be fair to Henderson, in the few games in which he wore the armband last season, he seemed to fit the role to a nicety. But this season has not gone to plan for Henderson, although the heel injury has played its part in restraining the Reds' no. 14.
It has gone to the extent where Henderson is close to becoming the new whipping boy for the fans. The video of that one fan ranting on whether he'd pay £77 to watch players like Henderson and James Milner play at Anfield is all over the internet.
And it is fair criticism too. After he made his comeback from injury on that ill-fated afternoon at Watford, he put in a commanding display against Leicester City at Anfield that earned rave reviews from most people, but following that, it has gone downhill for the England man.
The biggest problem that I see with Henderson is that he is trying too hard to be someone that he isn't. Let's face it; players like Gerrard don't grow on trees. That is why they are so special. I'd rather have Henderson keep doing what he is good at, than trying to be Gerrard.
And what he is good at, is relentlessly pressing the life out of opponents, providing energy in midfield and being the one bursting forward from deep in midfield.
In our last two games, either Sunderland nor Villa really put any pressure on our midfielders, and ideally that would be a situation that Henderson thrives in. Instead what Henderson provided us with were error-strewn half-baked performances that has left me questioning whether he needs a break to recharge his batteries and come back firing for a crucial period of our season – one which includes a cup final as well.
But there was a small positive to take against Villa. The pressing was visible. So maybe that is a sign that he might be getting back.
Against Leicester and Sunderland Henderson pressed the ball every 4.71 and 4.53 minutes and this is a drop off from his usual range which is between 3-4 minutes. However against Aston Villa Henderson seemed back to his usual self pressing the ball/opposition every 2.45 minutes. That was the second best in the side with Firmino pressing every 2.18 minutes. The Captain's pressing efficiency was also up to 84% whereas the last two games have seen a major drop off to 79% and 74%. So there are signs from the last game that Jordan is on his way back to where the supporters expect to see him.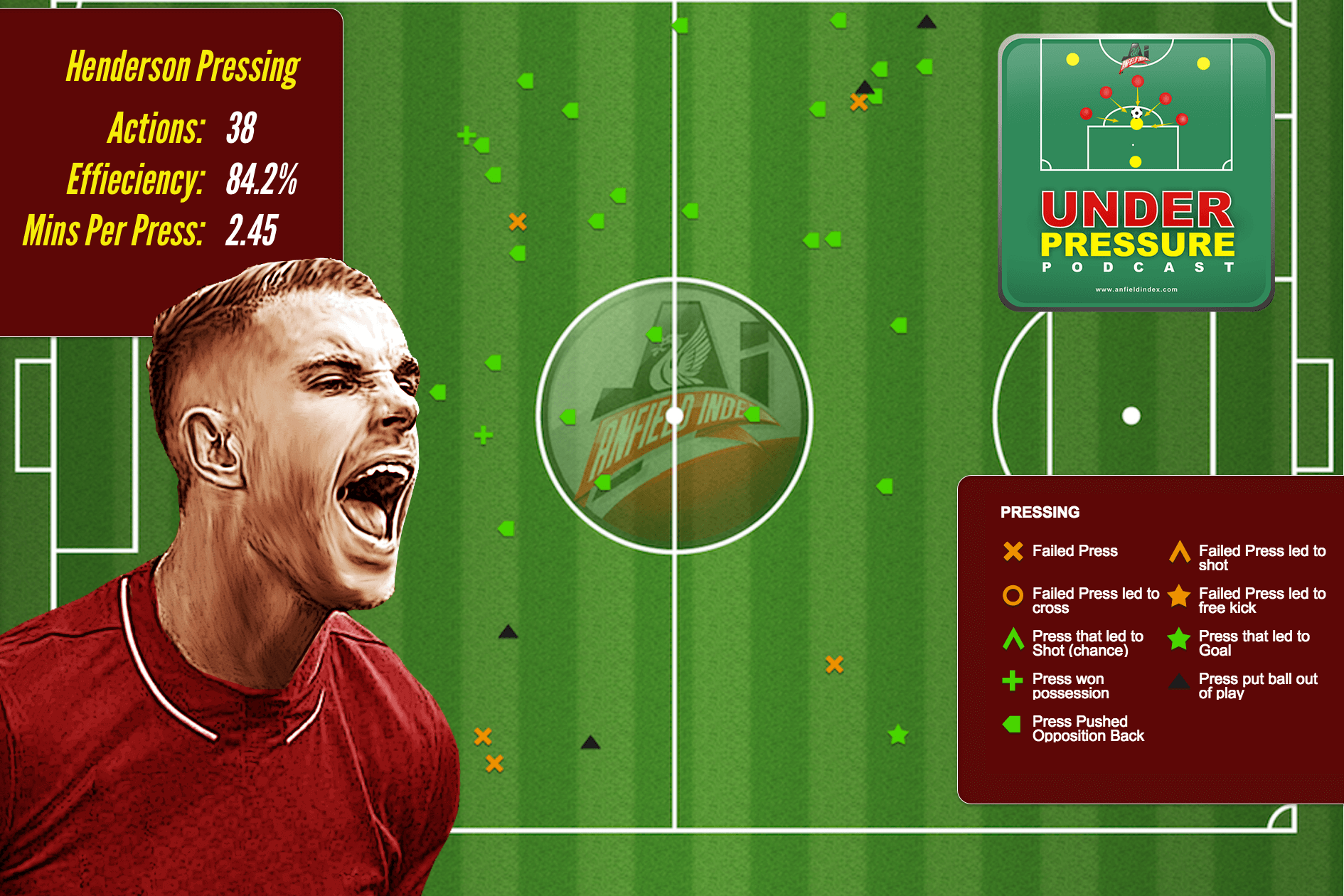 He does have great vision, and can see a nice cross-field pass, but his passes are more lobbed than pinged to the opposite wing. I'd rather he play the simple passes to the likes of Firmino and Coutinho than play the expansive pass and put the man on the wings under pressure, especially considering that one of our full backs in Moreno, who is suspect defensively, to say the very least. There were at least three occasions when he tried doing this against Sunderland, when Clyne and Milner were easily put under pressure by Wahbi Khazri.
The stats speak for themselves. In the six Premier League games that Henderson has played in 2016, he has scored one goal and assisted one other goal. Worryingly though, he has only five other key passes, and has won only 42% of the duels he has contested. He has won almost 70% of his aerial duels, and that makes things even more worrying. Of the 25 tackles he has gone into in the last six games, he has only made seven successful ones.
280 successful passes out of 358 attempted in that period results in a pass accuracy of 78%. When you see he has only made six key passes, that number should no doubt be much higher.
There is no doubt that Henderson is a very good footballer and he has shown us that he has the potential to become even better. But right now, he seems jaded and a rest for the trip to Germany seems like it would do him a world of good. It will be the ideal opportunity for Liverpool's captain to recharge his batteries and come out firing for the big final at Wembley.
Henderson still has a lot of doubters to prove wrong, and while he has the ability to do so, it is time he goes back to being the Jordan Henderson that we all know.