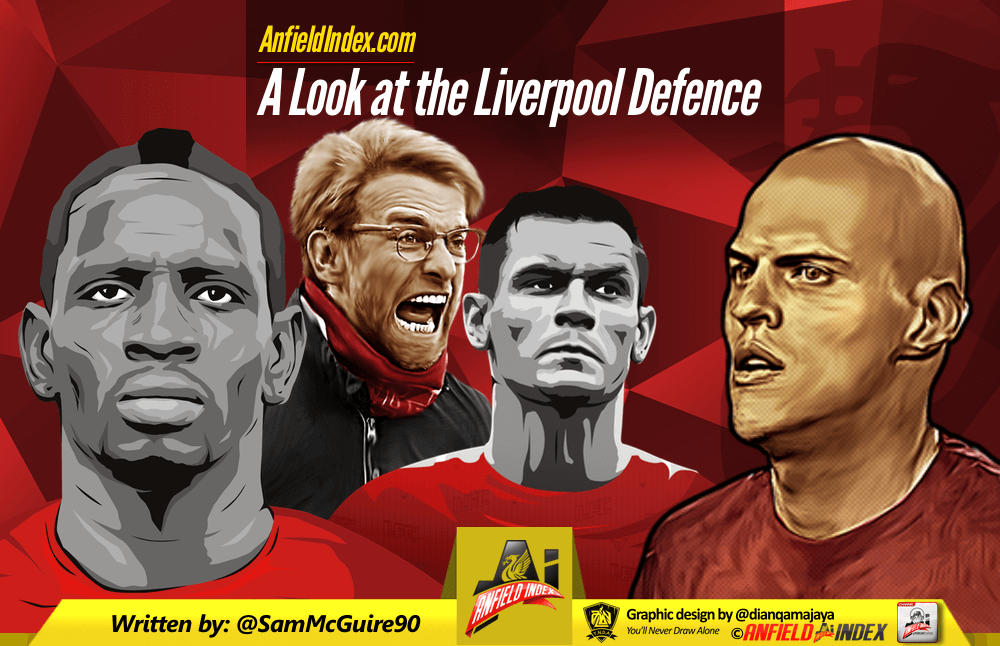 A Look at the Liverpool Defence
After yet another Liverpool capitulation, this time a 3-2 loss against Southampton, there has been copious amounts of finger pointing with regards to what went wrong and who is at fault for the result.
Martin Skrtel was a standout performer for the home side as they turned around a 2-0 half time deficit. He gifted Southampton a penalty 4 minutes after coming on at half time and his half didn't improve. This performance came off the back of the Slovakian picking up a red card in an under 21 match earlier in the week. It left many fans confused as to why Reds manager Jurgen Klopp felt it wise to bring the Slovakian on.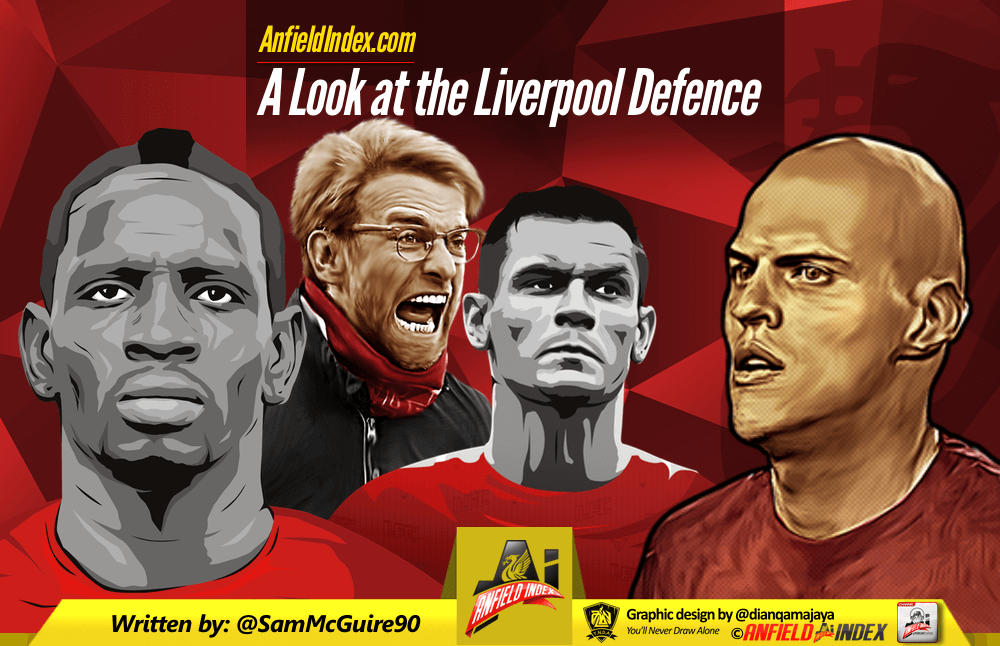 Tony Barrett wrote an article last Monday saying Skrtel shouldn't be the scapegoat for this performance and that it was a systematic failure. The Liverpool side on the whole is brittle but laying the blame squarely at the feet of Skrtel is naive and won't address the issues. Having said that, Martin Skrtel had a starring role as the main antagonist, the iceberg, as Liverpool appeared in their very own titanic short film that lasted 45 minutes. He was culpable in all three of the goals that Liverpool conceded at St Mary's.
Before his introduction Liverpool were by no means sturdy. The team as a unit wasn't rock solid but it was doing a job. Shane Long's pace troubled the defence, especially Dejan Lovren, and although Liverpool could've been 3/4-0 up by half-time it was far from a foregone conclusion. The defensive performance was a continuation on from the match against Manchester United on Thursday.
The second half on Thursday seemed like a breeze but without the imperious Mamadou Sakho performance United could have been 2/3-0 up before Liverpool equalised. Juan Mata had an opportunity, Jesse Lingard had his header superbly saved and then Sakho put Rojo off after Lovren had switched off and thought the ball had gone out of play. By the end of that match it looked as though Liverpool had coasted through but on another night it could've been very different.
That's how Liverpool have been for the past five years or so. One mistake away from crumbling. One terrible performance away from imploding.
During the past five years Liverpool have lost a two goal lead in 9 Premier League matches. They eventually won two of those, drew five and lost two. They've taken 11 points from a possible 27 when in such a commanding position. Martin Skrtel hasn't played in all of these matches so it's not an exclusive Skrtel problem.
| | | |
| --- | --- | --- |
| Opposition | Scoreline | Centre-Back pairing |
| QPR | 3-2 Loss | Skrtel and Carragher |
| Southampton | 3-2 Loss | Skrtel and Sakho |
| Crystal Palace | 3-3 | Skrtel and Sakho |
| Everton | 2-2 | Skrtel and Agger |
| Sunderland | 2-2 | Toure and Sakho |
| Leicester | 2-2 | Toure and Sakho |
| Arsenal | 2-2 | Agger and Carragher |
| Swansea | 4-3 Win | Skrtel and Agger |
| Manchester City | 3-2 Win | Skrtel and Sakho |
There have been five different centre-back pairings in these nine games. Martin Skrtel has appeared in six of these games but he can't shoulder all of the blame. This isn't an individual's fault, it's a mentality of a team. The quality of opposition differs from title chasers to relegation threatened teams and yet Liverpool have been in a strong position and they've managed to only walk away with maximum points in two instances.
The piece here is a review of the Liverpool defence throughout 2014/15. An alarming stat was 53% of the time Liverpool conceded two they went on to concede more goals. Under Jurgen Klopp this season the percentage of this happening isn't as large, 40%, but the sample size is much smaller, only twenty one games.
In twenty one league games under Klopp Liverpool have conceded thirty goals. This works out that Liverpool, on average, concede 1.42 goals per 90. If the team were to concede at this rate over the entirety of a season they'd concede 54 goals. Don't forget Martin Skrtel has missed a large part of the season and yet Liverpool would be on course to concede over 50 goals.
In these twenty one matches the Reds have kept six clean sheets. To see how resilient a team is I remove the games that Liverpool have kept a clean sheet in away from the total games played. Do you crumble when the opposition scores? In this instance Liverpool would have conceded thirty goals in fifteen matches – 2 goals per game – which is identical to record of Liverpool in 2014/15. So basically when Liverpool concede you're looking at the team needing three goals to gain three points.
Liverpool have conceded two goals or more in ten of the twenty one matches with the likes of Newcastle, Watford, Norwich and West Ham all troubling Liverpool.
Jurgen Klopp may have Liverpool looking betting defensively. The shape looks much more compact, the centre-backs look less exposed and it will eventually pay dividends but for now, when you look at the numbers, the defensive rot goes much deeper than Martin Skrtel. It's a personnel issue and it's a psychological issue. You can't fix one without the other being fixed. Liverpool may be coming from behind in games but if they continue conceding at such a rate they won't be able to keep that sort of run going.