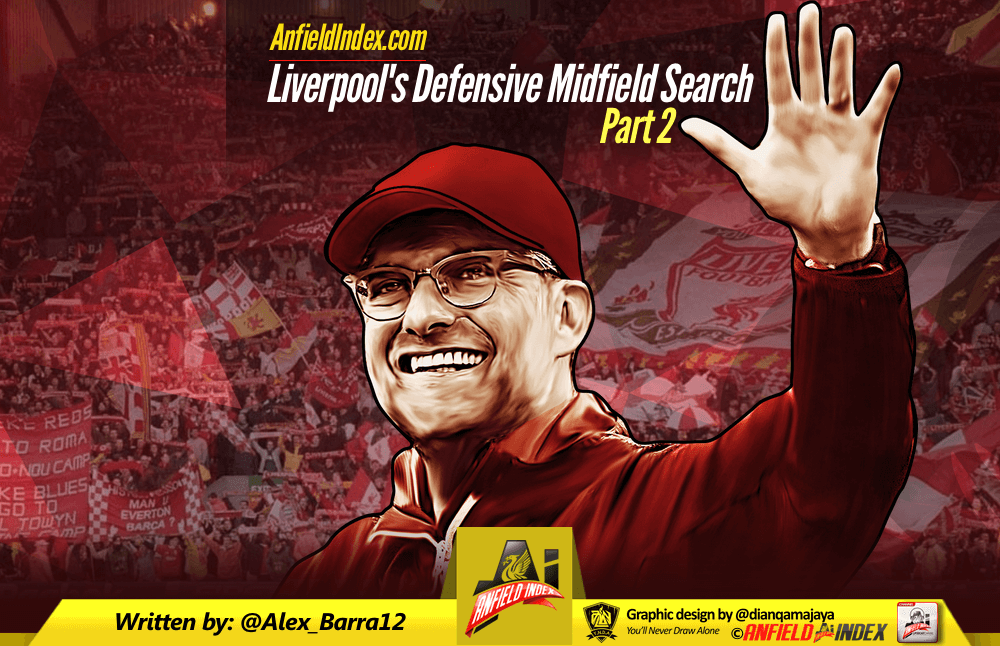 Liverpool's Defensive Midfield Search - Part 2
A few weeks ago, this writer published his ideal choices for a midfielder, shopping outside of the Bundesliga (which can be found here). Here, encompassing the homeland of Liverpool's new manager, are this writer's four picks from the Bundesliga to strengthen Liverpool's midfield, in part two of our search for a defensive midfielder.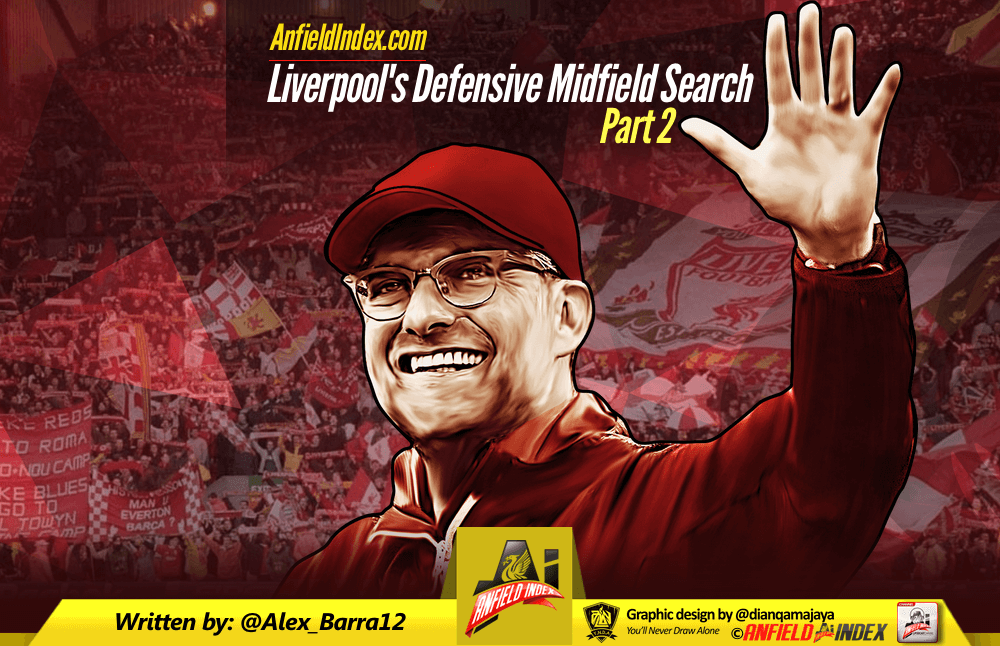 Granit Xhaka
Though the Bundesliga has pumped out midfield talent like a machine; a trait shared with the midfielders themselves, none have quite captured world football's attention like Granit Xhaka.
Which is why his buyout clause is a whopping €35 million.
Coupled with Christoph Kramer – who will be discussed a little later – in Borussia Monchengladbach's midfield; the pair were Lucien Favre's dynamic duo; blitzing through opposition midfields on the counter-attack. Until the summer of 2015, when Kramer returned to Leverkusen, and Xhaka bore the weight of Gladbach's midfield in a resurgent side under new manager Andre Schubert. Coupled with the surging presence of Mahmoud Dahoud beside him, Xhaka has relished the responsibility and thrived within it. Still only 23 years of age, Xhaka's best years are certainly ahead of him.
But even now, a pivot of Emre Can and Granit Xhaka would be delectable. Is he worth €35 million? When Jurgen Klopp is shopping in a domain he knows better than anyone, with a mantra to not spending galactic money as to ease the pressure on signings, and with such a diverse range of options (see below), this writer's opinion is no.
So, here's to the rest!
Leon Goretzka
This writer's ideal choice for the summer, Leon Goretzka of Schalke 04 should be available for somewhere around the €20 million mark, and would complete Liverpool's midfield in more ways than one. If Emre Can brings the sheer intensity and brutality into the midfield; engaging in the pressing, tackling, and powerful bursts forward, this makes Henderson; who performs this role to a lesser extent, a luxury player in the centre of midfield. The intensity, grace and guile on the ball, and combination of power and technique that Leon Goreztka possesses basically means he can decimate players as they attack, and instigate a seamless transition almost immediately.
If Klopp's going to focus his men on a counter-attacking assault, in a similar method to the way Liverpool have played at their best this season (think Chelsea, City and United in the Europa League), then Goretzka would be one of the key facets of the side. He's able to sit deep if he's instructed; as a roaming destroyer. He makes 2.6 tackles per game and just under 3 interceptions a game, and his potency in a mobile midfield; one which Emre Can typifies, is immense.
Goretzka is powerful, brutish, dogged and most importantly; intelligent enough to play multiple positions. If there's one thing Liverpool needs, it's protection from midfield; and a combination of Goretzka and Can, despite their youth, provides a bustling, energetic midfield who will tear through the middle of teams like it's a training drill. That, is one hell of a proposition.
Johannes Geis
If Goretzka would provide a steely presence in the centre of the park; then Johannes Geis provides the silky distribution akin to the Xabi Alonso's and Xavi's of the football world. He doesn't win as many tackles as his aforementioned Schalke teammate, but when he gets a hold of the ball, he's more inclined to look up and spray a delightful diagonal pass to a teammate than stick his head down and charge straight through the opposition with strength and guile.
Breaking onto Germany's factory of young talent at Mainz – coincidentally, Jurgen Klopp's former club – Johannes Geis was noticed by Schalke; whose interest in him was concrete enough not only to draw the transfer, but to have him make 22 appearances so far this season too. Though certainly not the finished article; Geis possesses a composure and assuredness on the ball that is only comparable to one of Liverpool's former midfield maestros; Xabi Alonso, and he occupies a similar role. Not the most physical of defensive midfielders, he's less of a destroyer and more of a distributor, though his bite in the tackles and ability to intercept isn't something to just be tossed away; he holds his own when compared to the rest of the names on this list; though it's not his most prevalent ability.
The final note: he thrives in a counter-attacking system, one whose attacks stem from a transition rather than a slow build-up. If Klopp is to make his side one that energises upon the fast-break, Geis could be critical.
Christoph Kramer
The final name on this list is a relatively familiar one; the name that's been on the minds of many Liverpool fans since last summer, when Brendan Rodgers' side was linked heavily with the German midfielder upon his return to Bayer Leverkusen, from Borussia Monchengladbach. More of a mobile defensive midfielder than the other three names; Kramer sits in front of the defence and looks to break up attacks before they can reach the centre halves. He's not immobile, however; he's far from it, known for his tenacity and endurance; Kramer has the stamina to run all day.
In a two-man midfield, Kramer enjoys the ability to read the play and instigate counter-attacks; again, like the aforementioned names above him. He acts as a fulcrum for attacks, often powering forward to join in the link-up play, and the drive to not stop running means, under former manager Lucien Favre, Kramer excelled in a gengenpressing system; breaking up counter-attacks with a strong tackle, before instigating one of his own with a quick pass in order to take opposition midfields out of the equation.
As has been the case on a regular basis in this piece; Kramer is young, and is a beneficiary of Germany's seemingly endless stream of talent; especially in the centre of the park. Now, since being split from Granit Xhaka, his performances for Leverkusen have dwindled slightly; the midfield balance he has with the Swiss couldn't be re-captured on either side; until the emergence of Mahmoud Dahoud at Borussia Monchengladbach. At Liverpool, perhaps that balance could be re-invigorated with the presence of Emre Can alongside him; it would certainly make for a strong, dominant midfield capable of taking their foes completely out of the game with one seamless counter-attack.
The common trend? These players all come out of Germany's Premier competition, and are premier players for that reason. The standard of midfielders in the Bundesliga is of the highest quality in world football, so it's not by any means a difficult task to imagine that's where Jurgen Klopp will be doing his shopping in the summertime.
Now the real question is, which one will he pick? Time will tell.