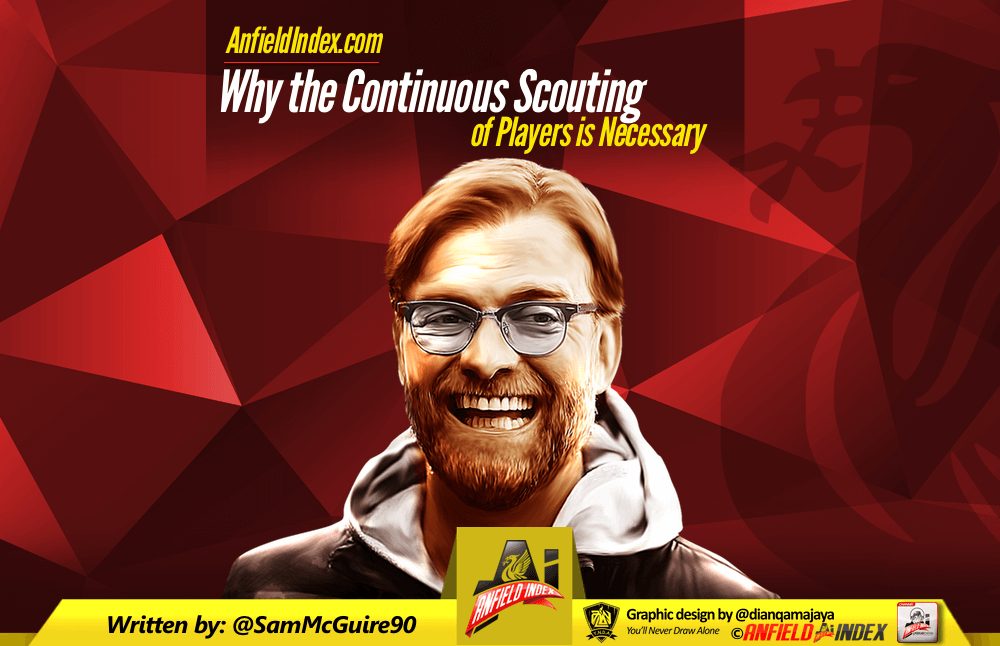 Why the Continuous Scouting of Players is Necessary
*In a previous article, which can be found here, I looked at why it's the profile of the player that's key when going on a recruitment drive and not their history or their current position. Scouting helps build up such a profile. In this article I look at how and why traditional scouting and stats based research are both necessary in the quest for the perfect signing.*
Technology is king in modern football. With so much knowledge just a click away for clubs these days it's easy for fans to make lazy assumptions with regards to how clubs scout and analyse potential signings.
Fans assume that the club loads up a player database, hits the 'refine search' button and then clicks away until they're happy that their requirements with what they're looking for in a player have been satisfied. They then select a player off that list best suited to their needs and move forward with a transfer.
The Football Manager gaming series has a lot to answer for.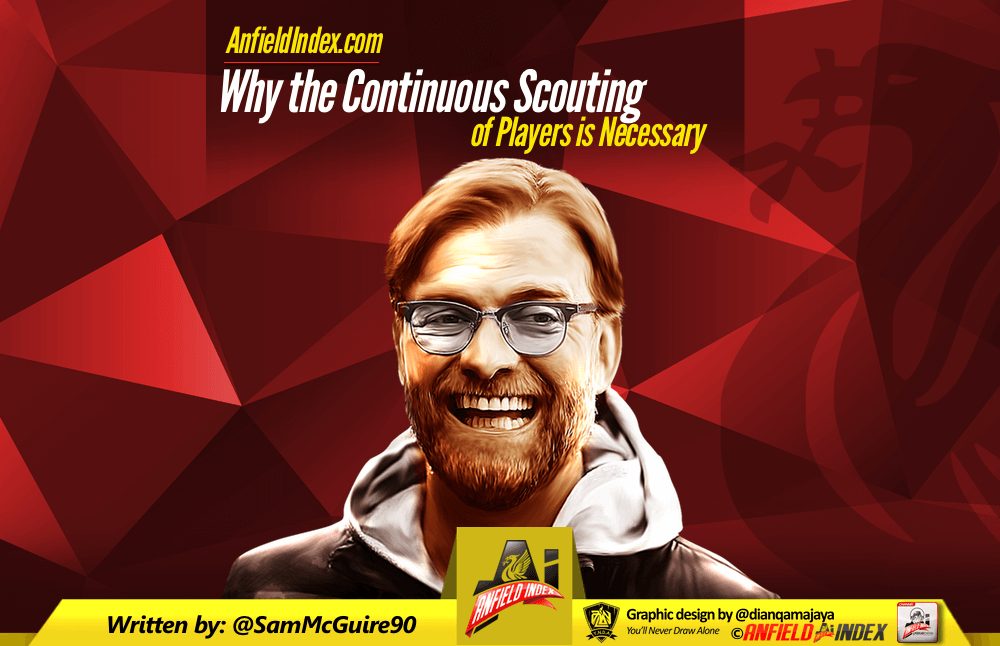 On social media you'll often see people rubbish links to a player because the report states the club sent scouts to watch him. Their argument being something along the lines of "why would the club need to send scouts to watch X player, surely they know enough about him already".
Of course the club uses their own Internal databases alongside scouting software such as Wyscout to identify players who fit the profile. There will be a base understanding of a player before scouts are sent to watch the player but scouting in person is necessary to ensuring you know exactly what type of player you're signing.
Not just one off scouting either, 20/30 live viewings of a player is needed to get a full understanding of the strengths and weaknesses of a player. You can admire something through a screen but you can't fully appreciate it unless you get to witness it in the flesh.
In-depth scouting is integral for players that clubs are seriously interested in. You get to see how the player responds to various situations and scenarios. You get to know not just the player but the person and this is vital in player recruitment.
If we use Lille's Sofiane Boufal as an example it's easier to understand:
Liverpool have supposedly had scouts watching the player for the entire season. If this is true then the club have been able to build up a bigger picture of the player since Lille have had such an extreme season.
Struggling in the first half of the season, the French club have had a resurgent latter half. They currently lie in 6th position and have a good chance of qualifying for the Europa League, this on top of getting to the final of the Coupe de la Ligue final before losing 2-1 to Paris Saint-Germain. Their early season form saw them take 24 points from a possible 57, since the return from the winter break they've taken 32 points from a possible 51 and are currently won 8 of their last 10 matches.
Liverpool would have been able to see how Boufal copes with all different types of pressure; p for example, pressure from the team underperforming earlier on in the season. Pressure as Lille close in on a European place. How the player fares in a cup final against a club tinkering on the edge of becoming one of Europe's elite.
The scouts will have witnessed how Boufal handles himself as part of a team when Lille are in a poor run of form and then when they're in the middle of a good run of form. Personal form too, with the player being young and prone to inconsistency it's vital when you view how he performs when he's having a bad match – does he knuckle down or does he go into hiding?
The club will have a cumulative scout report of sorts on the player made up of the many reports from the various times the club sent a scout, or a representative from a scouting agency, to watch the player. This, coupled with the stats based reports, will give the club all that's needed as they decide on whether to go after the player or not.
Football isn't just about numbers. There are external factors that can't be explained nor can they be quantified into a number that can be read by stats people. Human nature needs to be observed.
It's essential for both reports to go hand in hand though. Being too reliant on numbers is as bad as being overly reliant on the eye of a single individual. Excessive scouting isn't bad thing.