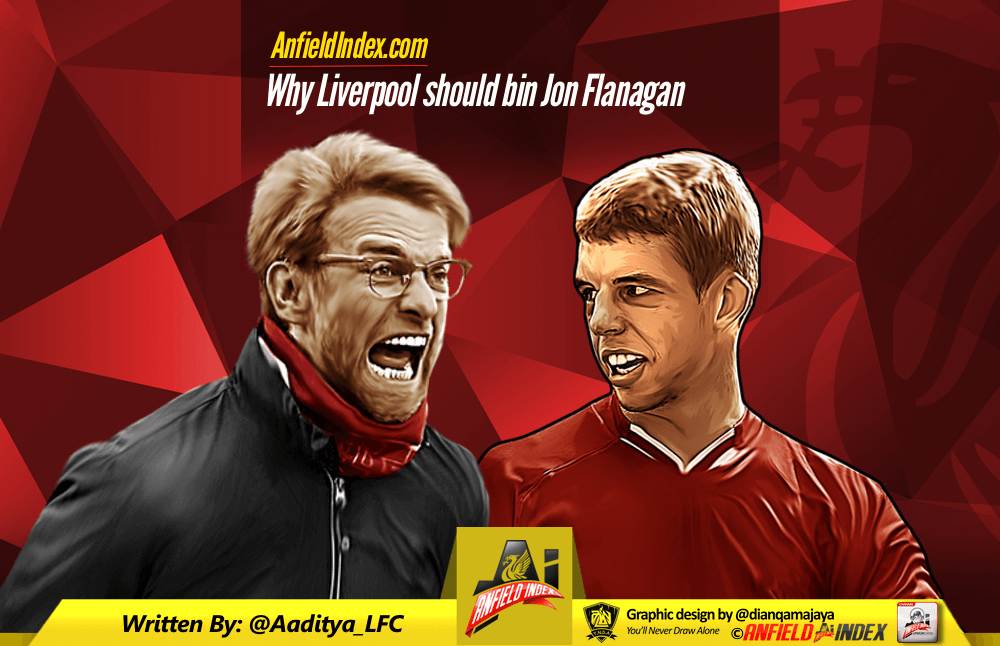 Why Liverpool should bin Jon Flanagan

After nearly two seasons out with injury, Jon Flanagan made a much awaited comeback from his injury in February. But, things haven't exactly gone to plan for the young Scouser.
Expectations were no doubt high from Flanagan, given what he had achieved before he got injured at the end of the 2013-2014 season. In a squad that looked very strong, the left back position was the one that needed able hands to be in, and Flanagan stepped in wonderfully, relegating the more experienced José Enrique and Aly Cissokho to the fringes.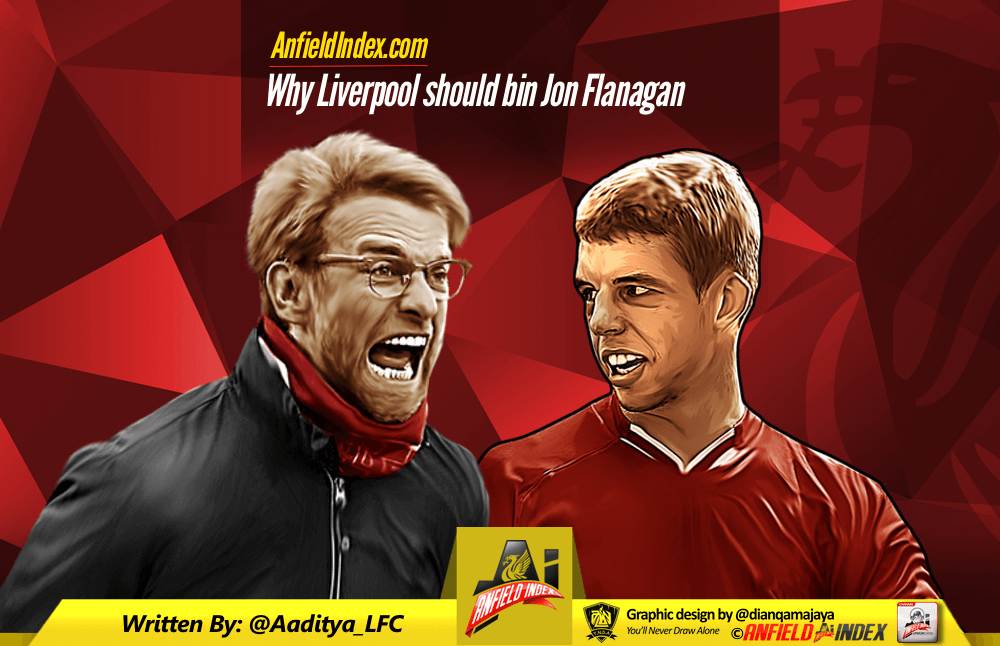 But as is logically sound, nearly 22 months on the sidelines have had its toll on Flanagan. He was never the fastest on the pitch, but made up for that lack of pace with incredible grit and tenacity. Now, the tenacity is still there – as Raheem Sterling will vouch for, but there is no doubt that he has gotten slower than he originally was.
In the last few games of the Premier League, with Jurgen Klopp deciding to rest Nathaniel Clyne, it was a chance for Flanagan to prove his worth. Instead, it was a series of underwhelming performances. He seemed afraid to go into tackles and kept backing away from the wingers. Added to that, his passing was utterly woeful, and he added little in terms of being an attacking outlet.
The kind of player that Flanagan is, he would always take the more aggressive route and try and snap in at the attacker before he is in full flight. But that approach will always have its own negatives. There is no doubt that he will get the tackles wrong on occasion, and with the wingers in the Premier League getting faster and more skillful by the day, there is little chance that Flanagan would be able to recover, like say, an Alberto Moreno, and get a last-ditch tackle in.
Having said that, it was this very same approach that brought Flanagan the success he had two seasons ago. But again, that was a season in which we conceded 50+ goals, and the cracks were wonderfully hidden by Luis Suarez and co.
One argument that has been doing the rounds in favour of Flanagan is the fact that he is Scouse. At Liverpool, being Scouse is only an added advantage, not a criterion to be in the first team. A Steven Gerrard or a Robbie Fowler or a Jamie Carragher made the first team because they matched a certain expected level of performance, not because they were from the surrounding areas or added a local touch to the squad. You can read a more positive article on this very website from my colleague Neil Bason if you're more inclined to keep Flanagan.
In the latter stages of the season, it sometimes seemed as though Klopp trusted Connor Randall more than Flanagan, and it was only a late injury to Randall ahead of the Swansea game that cut his season short.
With the likes of Randall, Joe Gomez and Brad Smith seeming to have more of Klopp's backing than Flanagan, it is difficult to see where he would slot in.
It is a humongous pre-season ahead of Flanagan and I would love to see him prove me wrong, but it would take something akin to a miracle for Flanagan to displace either Nathaniel Clyne or Alberto Moreno or whoever Klopp decides to buy at left-back, if he chooses to.
For Jon Flanagan, the dream could be over. It may be misfortune that the injury came when it did, for him but as he would know all too well, Liverpool FC is bigger than any individual on its rolls.