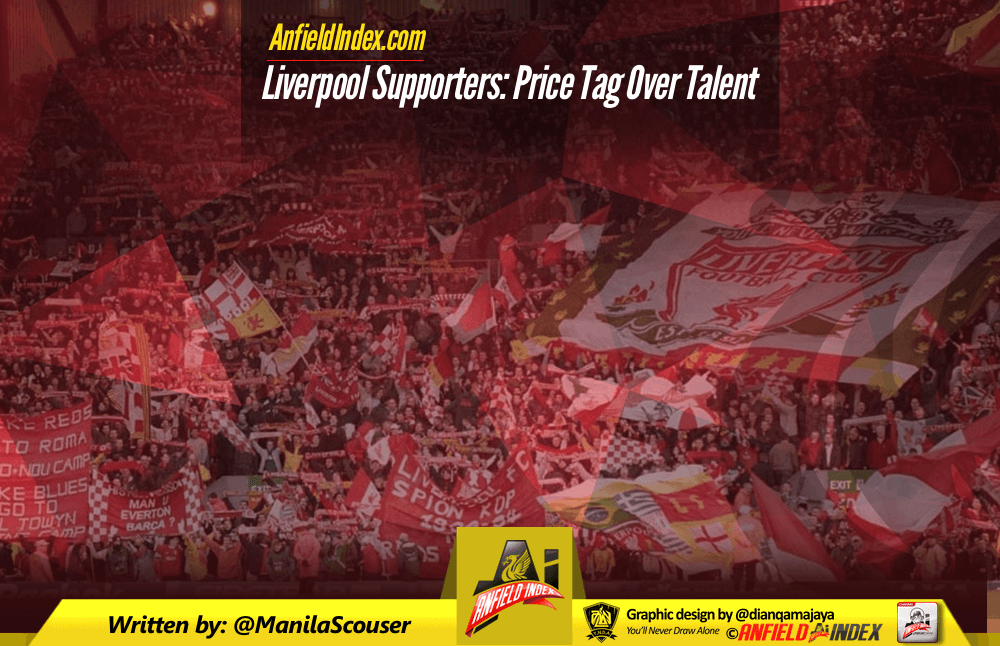 Liverpool Supporters: Price Tag Over Talent
Summer transfer window.
It's that time of the year when Liverpool fans are in a state of hysteria. In fact, throughout the calendar year, Liverpool Football Club are constantly linked to players probably more than any other football club. LFC has been an easy target for ITKs, agents, and small media outlets. But just how easy is it for them to manage traffic and clicks? Sam McGuire has brilliantly focused on that topic here.
Fans from almost every football club in England hold an infatuation for bringing in players from different leagues. And given how easy of a target Liverpool is to linking players from Europe to Antartica, we are likely the club linked with the most players in the country or around the world.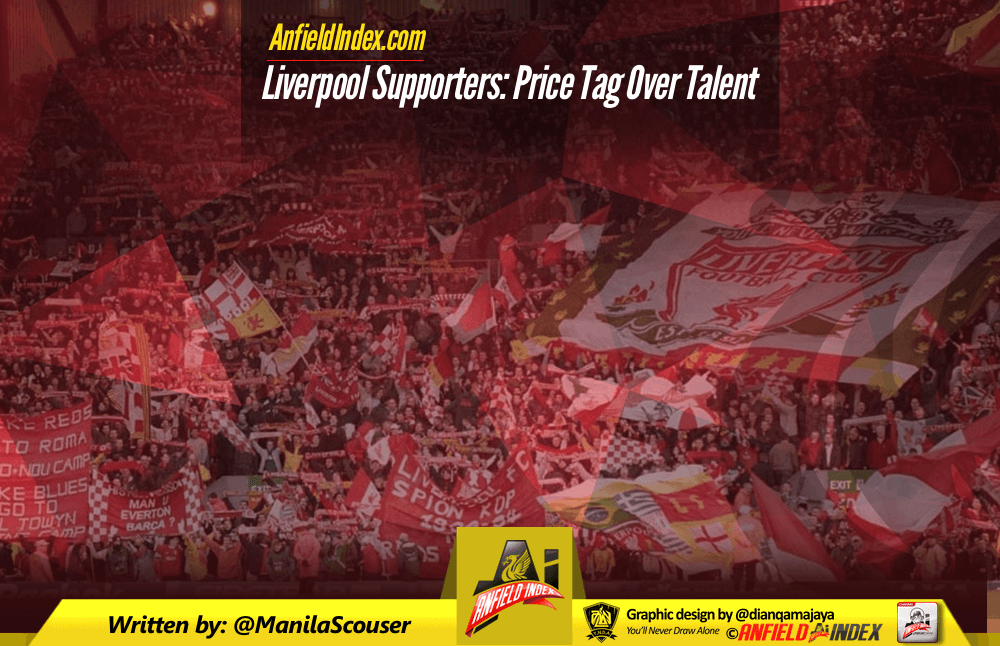 As soon as a rumour starts regarding a Premier League player for a certain fee, especially if it's higher than their valuation, an almost immediate disgruntled reaction trails, followed by names of other footballers from outside the country, whom they suggest would be a better piece of business.
It feels like people argue that Player A is a better option than Player B because he's not from Southampton or from any club in the league. It's like we completely disregard the players who are brought up through the ranks of a local club. I'm not arguing about them being Premier League "proven" players either.
When someone mentioned to me as to why this could be about money, I was inclined to say there are other factors that caused a reaction like this. However, the more I think of it, the more I start to understand that the money involved in the Premier League acts as the first piece in a domino effect.
The Premier League has huge amounts of money flowing in from ludicrous TV deals recently, but I think that's always been the case over the years. While some argue that it's not the best league in the world in terms of football, it's always been the more popular one, which obviously results to more cash, and somehow affects how clubs value a player.
Sadio Mane would be a good example for this. Some people will argue that the £30M we've paid for was an over valuation. Maybe the fee paid was over the value of their opinion. There are a few factors to consider, with the obvious being the TV deals as I've mentioned earlier. Leicester bid an initial £20M for Watford's Troy Deeney, then later rising to £30M, only to be rejected twice. Then there's Watford once again rejecting a £38M bid for Ighalo. Who's to say Sadio Mane isn't worth the money we paid for after witnessing that?
Then you think about how important that player is to them. Sometimes, it's not entirely about the quality of the player, but more on how they lack players playing in that position, which would substantially increase the selling club's valuation.
If we hadn't acquired Sadio Mane from the Premier League, but instead from Salzburg, it's absolutely possible that Liverpool wouldn't have to pay anywhere near £30M. But then again who knows? What if Salzburg were short on this type of player, or at the same time, they could also significantly increase their valuation for Mane after being aware of how much influx in cash the Premier League clubs would have?
There's simply no way of knowing the exact valuation of a player due to the number of circumstances. There's no baseline for comparison.
To make another example, let's look at Ousmane Dembele's transfer to Borussia Dortmund. Liverpool were linked with the player for months until Dortmund beat us to the punch. And even more fans were angry after finding out the fee was a mere £13 million.
I can only keep speculating, but what is the assurance that Liverpool, or any other Premier League club would have gotten the same price the Germans did for Dembele? I'm sure Stade de Rennais are aware of the influx on cash for English clubs, so who's to say they wouldn't ask for £30 million, or even £40 million from Premier League clubs? Same goes for Marc Bartra and other players we have been linked with. Even seven months ago, FC Porto valued Ruben Neves in the excess of £35 million when Liverpool were also linked with the talented Portuguese.
All this boils down to how fans now see Premier League players. We would much rather base our opinion on the player by the price tag he arrives with rather than the quality he possesses.
And even then, it doesn't stop. Because of our infatuation for players outside the league, it appears as if we don't see the quality of the player coming through our own academies because of the huge talents across Europe.
Although the talent pool in England may be small compared to other leagues, it could also be the result of fans immediately criticising a young player and never giving them breathing room to progress and learn from their mistakes. It hampers their development and unable to improve and compete with Europe's biggest talents.