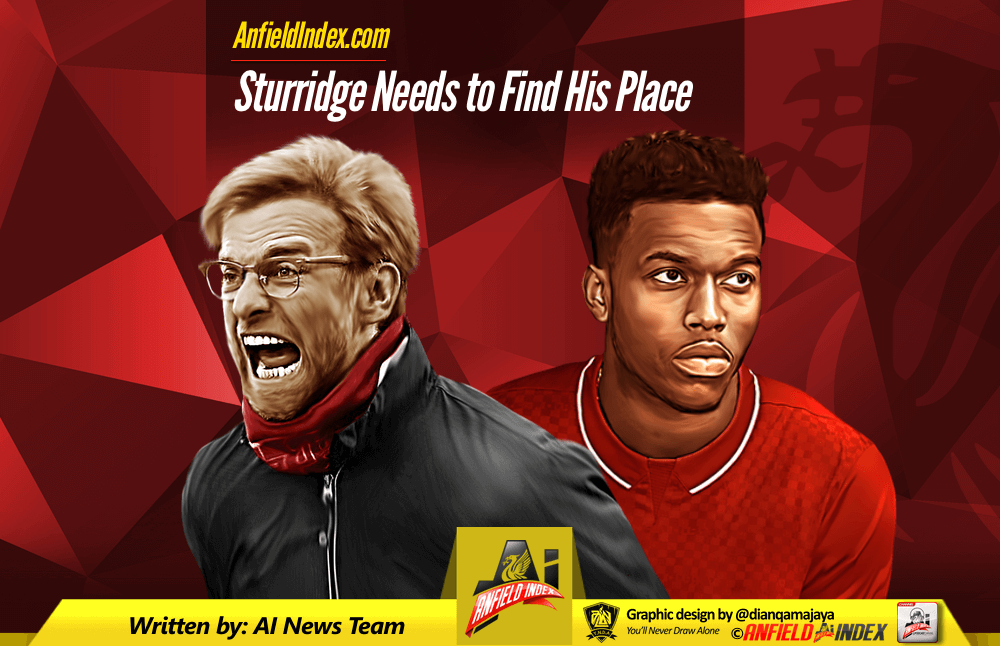 Sturridge Needs to Find His Place
There have been reports lately of a possible move away from Anfield for Daniel Sturridge and with a lack of game time under his belt, you can understand why the striker might have itchy feet. Liverpool are flying at the moment and Sportsbet, a bitcoin bet online bookmaker, have generally favoured them to overcome all their opponents because of the array of attacking prestige at their disposal. Whether Sturridge gets among the goals, though, is not imperative when Jurgen Klopp can also rely on Roberto Firmino, Philippe Coutinho, and Sadio Mane to stick it in the back of the net. Sturridge is frequently coming on from the bench, as he did again in the 0-0 against Southampton on Saturday and still hasn't scored in the Premier League this season. Although the initial reports of a £28 million move to Stoke City or West Ham United could be scoffed at, the latest news of a £40 million move to Tottenham Hotspur appears credible.
A Good Move?
Sturridge is one of the elite forwards in Europe right now, yet as stated on this very site, doesn't receive the media plaudits his performances and record deserves.  The fee of £28million seemed criminally low for such a player and, with the greatest respect to Stoke and West Ham, the destinations also seemed implausible for arguably England's best striker.

The reports of interest from Spurs seem far more plausible, as Mauricio Pochettino looks to cement Tottenham as a top four club and launch another title challenge. Pochettino's team are currently not scoring enough goals, have an over-reliance on Harry Kane and can't rely on the misfiring Vincent Janssen to find the net.
According to reports, Sturridge is no longer prepared to fight for a place in Jurgen Klopp's side and is ready to quit Liverpool, although nothing has been made public. He is reportedly open to a move to London, and that puts Tottenham in pole position to make the signing, although it seems highly unlikely that this will happen in the January transfer window.
Liverpool currently reside at the top of the Premier League, but there is still lots of football left to play and Tottenham are sitting just five points behind. Jurgen Klopp is not comfortable with weakening his squad while at the same time strengthening a title rival.
The whole story has the feel of something generated by the media due to international week generally being slow when it comes to football news. Despite this feeling, you can understand why the story has come about if you consider Sturridge's fall down the pecking order of strikers at Liverpool.
A Place For Sturridge
Sturridge is a natural-born striker, but the problem for him is that in this age of Klopp and Pep Guardiola that doesn't seem to be enough and the focus is more on what Sturridge can't do rather than what he can do.
Clearly, Klopp has a preference for the wonderful attacking trio of Philippe Coutinho, Roberto Firmino and Sadio Mané. Neither of those attacking players are out-and-out specialists in front of goal, but with Adam Lallana also in the ranks, their attacking options are super energetic and mobile, with the players possessing the stamina and desire needed to make Klopp's system work. Their system relies on flexibility in the final third, with an obligation on the forwards to improvise and make clever runs. This movement invariably opens up defences and the forward line's pressing off the ball helps to enable quick and dangerous transitions of the ball.
Sturridge has appeared unwilling or unable to adapt his play to fit the system and when he has appeared as a traditional lone striker, he appears to slow the tempo and can make the team disjointed.
It's unlucky for Sturridge, as large parts of his Premier League career have seen him being played out of position or within a system that doesn't suit him.
With the unfortunate injury to Danny Ings and Mané heading off to the African Cup of Nations in January, Sturridge could get an extended run in the side. Hopefully, he is able to prove his worth to Klopp and maintain an impressive striking record that will keep The Reds top of the table.