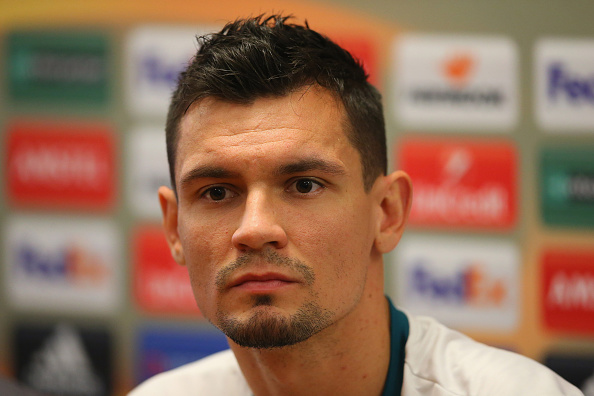 Lovren Tired But Upbeat
Putting a brave face on a crushing disappointment is never an easy task. Just a few days ago I grimaced and heroically mumbled my gratitude, despite a growing darkness in my heart, as my mother proffered her Christmas present of the same gloves and pyjamas that I have not used or wanted every year since 2004. I'm stoical like that.
When even that paragon of affability, Jürgen Klopp, shows signs of fraying at the edges, however, you can be assured that something is severely awry. Despite the New Year buzz-kill that was Liverpool's underwhelming draw against the Sunderland strugglers of defiantly British David Moyes, Dejan Lovren chose to take a more phlegmatic view of the solitary point gained.
"It's not possible to play two games at a high level in the space of just two days, especially as the first one was such a massive game against Man City when we were running everywhere," opined the neatly-bearded centre half. "Physically, it was really tough. I don't know why the fixtures are arranged like that. But I don't want to talk about that. I don't want to look for excuses. It is what it is. We need to keep moving on and keep our heads high."

Well, indeed. All that running about is a terrible strain and there can't be many who could see much sanity in the log-jam of fixtures that Premier League players face whilst their Euro brethren take ill-advised naked selfies in Dubai. Hey there, José Enrique!
"A point is better than nothing," the oft-maligned Croat continued. "There is still half a season to go. There are so many games in front of us and in front of Chelsea. We just have to concentrate on ourselves. We will have more ups and downs throughout the season. We need to learn from the mistakes we made against Sunderland. We weren't at 100% from the beginning. We only woke up after they'd had a couple of chances."
My favourite part of his reaction is yet to come, as Lovren breezily dismisses Moyes' Sunderland as a small club, whilst simultaneously heaping pressure on himself and his teammates in the matches to come. Stunning stuff, really
"Some better teams would have scored those chances so we need to tighten up," offered the Instagram fiend, without a trace of self-awareness. "I'd prefer we took the three points and reduced that gap to Chelsea. But now we have big games in front of us. I'd say we like to play against the big teams. There's a lot to play for."
There certainly is, Dejan. There certainly is.