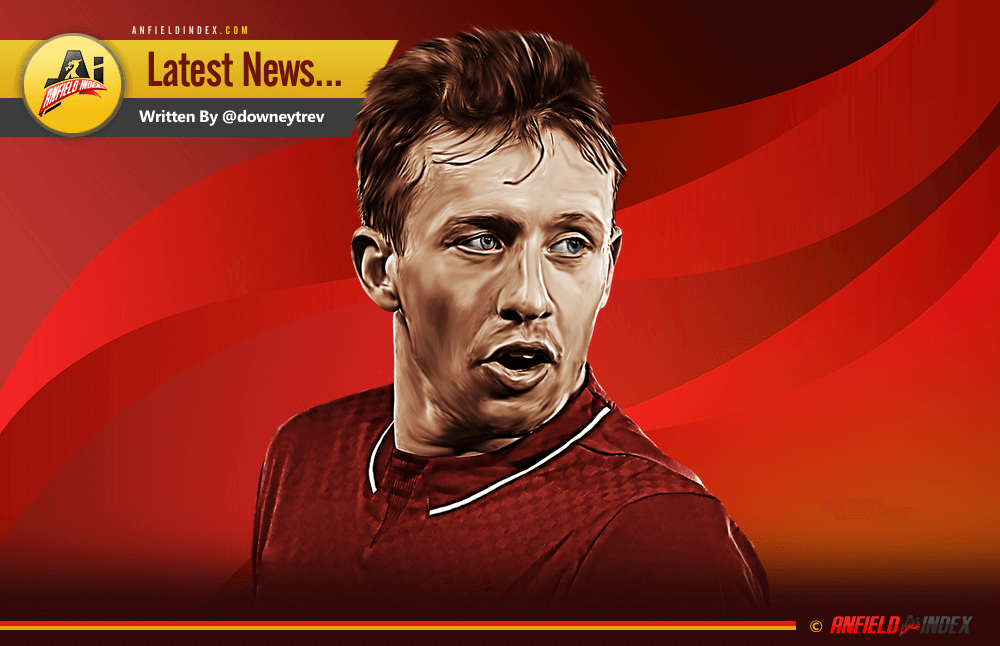 Lucas Leaver?
Earlier today, I wrote for the Latest News section about the divisive figure that is Alberto Moreno but the Spaniard is a mere amateur at dangerously dividing the fan base in comparison with the focus of this evening's scribbles – Lucas Leiva. The affable Brazilian will always have his fans because he is patently a fellow of tremendous character and has done the club redoubtable service over a decade.
However, there have been many fans who simply never took to the former Gremio man, who arrived with a well-earned reputation as an attacking midfielder and was almost immediately deployed in a defensive capacity by Rafa Benitez. Others, over time, have become disenchanted with his impact on the field. I cannot but be fond of the midfielder, personally, but I will admit that his almost pathological inclination to give away late free kicks around the Liverpool penalty area has not aided my chronic migraine issue in recent years.
The excessive bile that comes at our number 21 from certain quarters is not something that Latest News will ever hold truck with. It is objectively true to say that Leiva is an accomplished player in possession, aerially impressive and positionally astute. He is also one of the squad's senior players and something of an off-pitch leader also, by all accounts. He was a standout at central midfield in one of the poorest Liverpool sides in recent years but his Milner-like adaptability makes him valuable to Jürgen Klopp in central defence also.

Lack of regular starting opportunities and his developing status as a bit-part player under Klopp lie behind the current tale of Lucas' impending departure. Inter Milan are reputed to have offered a loan deal until the end of the season but their lack of interest in a permanent transfer has taken the sheen off that particular option for the player and the club. The man himself is predictably frank about his position.
"The situation is not great," he told The Echo. "It is not something I want for my future to have not many games but at this moment I have to deal with this and try to find a solution when I have the chance. I have to be professional, think about the team and see what is going to happen. I don't want this for my career, especially at my age. I'm not close to retiring and have many years ahead of me."
The frustration is all too understandable and one can only sympathise with the eminently likeable Brazilian international. Having only turned 30 in recent days, the concept of a future without regular football must seem bleak and yet, under the stewardship of Klopp, the club arguably looks better placed to win major honours than it has in years. The choice to leave, should the right opportunity emerge, will not be one he will take easily.
"You want to play – we get paid to play – but I just try to be professional and help as much as I can and when I have the chance do my best," he averred. "That is the only thing I think everyone asks. The best place for me to be now is Liverpool. But I cannot say in one week's time, one month's time or four months' time. I have to judge when something comes up if it is better. I have a very good relationship with the manager and I just try to help as much as I can. It has been a special season already and we have a chance to win trophies and that is something I'll consider as well."
Whatever he decides, Lucas will retain the admiration of this scribbler and a boatload of goodwill to go with it, but if he does stay he needs to start fouling people higher up the park or he'll be the death of me.