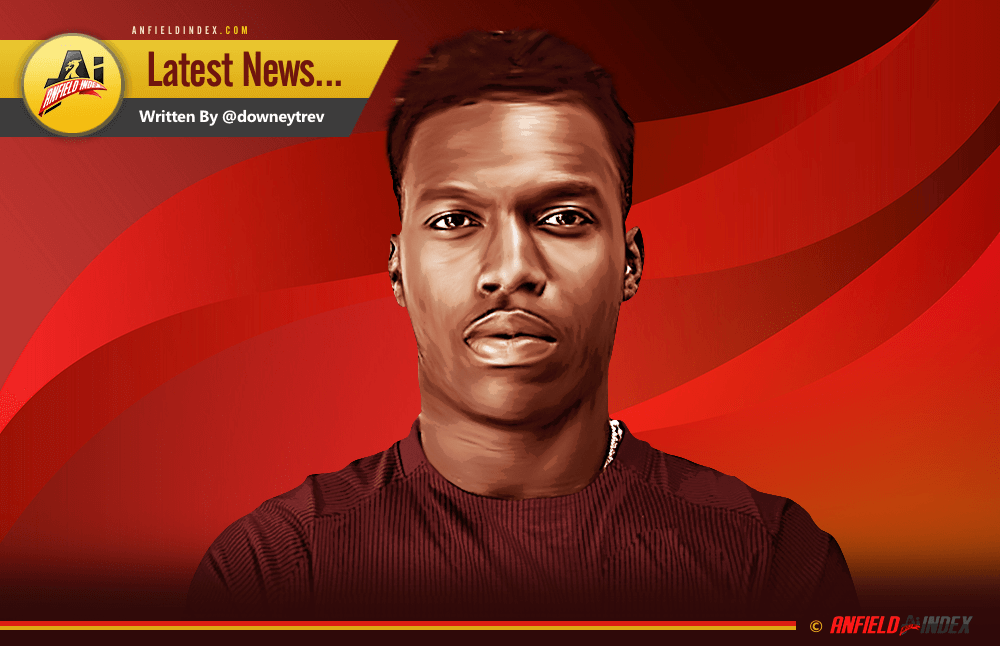 Gerrard: Liverpool Need Daniel Sturridge
You know that feeling when you really want to watch the Redmen but you really don't want to watch the Redmen? Here at Latest News, that was the itchy blanket of ambivalence that we snuggled beneath on the sofa and warily changed the channel to BT Sport ahead of last night's cup tie with Plymouth. Within seconds of taking in the comical suit and roll-neck combo sported by try-hard host Jake Humphrey and then realising that 'punditry' for the night would be delivered by irksome troll Neil Warnock, our box-set of House of Cards was looking very appealing indeed.
Appeased by the presence of the dapper Scouse deity that is Steven Gerrard, we eschewed thoughts of Spacey et al and settled in for what would be a night of sleepy tension, as Jürgen Klopp's experimental Reds struggled to put away the League Two side. Again. There were many individual sources of frustration on the night for us fans. Loris Karius continued to perfect his patented jump high/punch low technique on lofted balls into the area, Alberto Moreno drove cross after wretched cross at the first defender, Lucas and Joe Gomez looked as unlikely a pairing as the aforementioned channel's Fletch and Sav and, up front, Divock Origi and Daniel Sturridge were distressingly blunt focal points of the attack.
The notably and deliberately irritated expression on Sturridge's face as he came off the pitch following his ineffective showing was, of course, the BIG STORY after a distinctly awful game. You can hardly blame Jake and chums for obsessing over it – there was precious little else to analyse, after the 156th viewing of Lucas' excellent header. (He hasn't scored for a while – did you know?) Inevitably, the 'analysis' came around to the topic of the striker's future at the club. Gerrard, to his credit, was supportive but predictably partisan where the club was concerned.

"That's the thing that Daniel's got to assess himself," he suggested reasonably. "Only he knows whether he's happy, whether he's frustrated or whether he wants to go somewhere else and challenge himself. But Liverpool aren't going to let him go for cheap. Liverpool need him. He scores goals when he plays, his minutes-to-goals ratio is incredible. I'm sure if someone came along with a huge, huge offer and Daniel wanted it there could be a solution there, but as it stands right now Liverpool need Daniel Sturridge and I can't see him going anywhere short term."
The Reds legend offered unequivocal support to Sturridge in the face of the ill-considered criticism that's been levelled at him of late. The following was offered, it must be said, before the game;
"I used to love playing with him, his movement is phenomenal," the former captain averred. "One thing you can't knock Daniel Sturridge for is, when he gets his chance he scores goals. Whether Klopp's a big fan, whether he fits into Klopp's system, obviously only Jürgen can answer that question. I think he does because when he does use him he scores his goals. The good thing about Liverpool is they've got a lot of options up there. I know Daniel won't want to be third choice, and I know he won't want to be a bit-part player. So I'm sure he's going to keep an eye on what happens between now and the end of the season and then he'll have to make maybe a big decision but if you're Jurgen Klopp you want to keep him because on his day he's world class."
Gerrard believes that under Klopp "Liverpool are on the verge of something really big," and that despite his likely frustration Sturridge would be well advised to be "patient" with the possibility of "good things on the horizon." And with that, Latest News decided to part company with BT's achingly unfunny 'banter' and go record the newest episodes of AI Audible. Did you know about AI Audible? It's here and it's great. No reading. Imagine? Magic. You literally never have to read agai….wait, I haven't thought this through, have I?