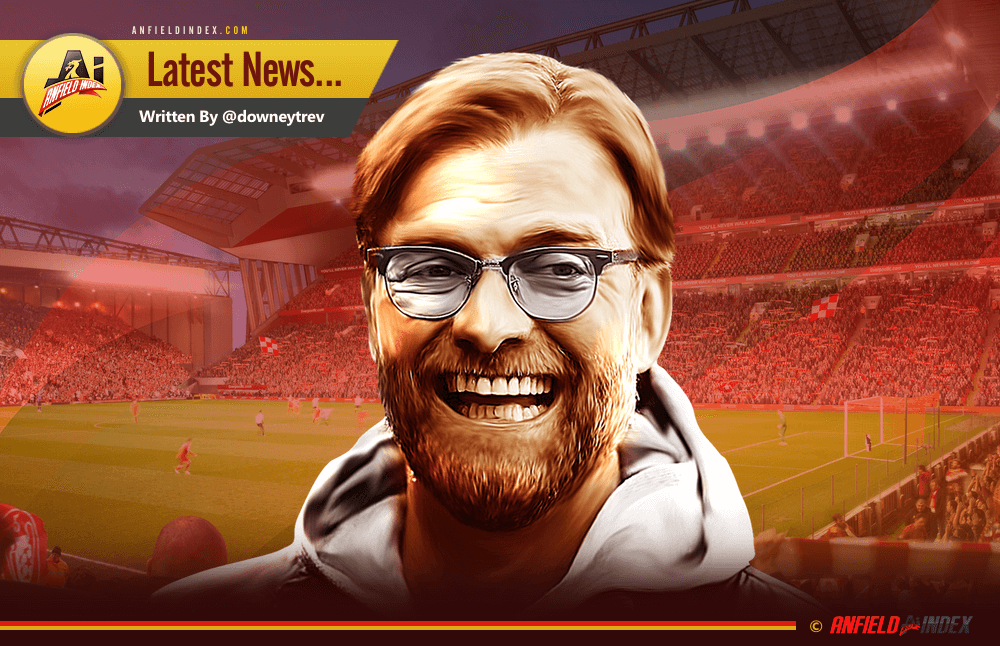 Do Reds Fans Know What They Have In Klopp?
Liverpool fans are the daftest and most emotionally volatile bunch of people on the planet. Now, before you start to type your opprobrium and disdain for that opinion in the comments section, save the righteous indignation for some other platform, because Latest News openly admits to fitting cozily into both categories.
There is no point to football if it doesn't embrace wild oscillations of emotion and moments of sheer silliness. Whether it's a half-formed opinion bellowed passionately at the television, an unqualified expression of love roared at a player from the stands, a heated pub argument with a friend over the greatest kit ever or even a philosophical contretemps on Twitter about Mighty Red's existential relevance, all that these things betray is a voluminous passion for the club, and that can never be a bad thing.
The aforementioned daftness and volatility should, therefore, be openly embraced but occasionally they cross over into a new category – the utterly stupid and offensive. Yesterday's column on the ugly response to the Dejan Lovren documentary touched on the latter but the recent #KloppOut buffoonery is most certainly an example of the former.

Are you irritated by Jürgen Klopp's touchline demeanour? Fine, that's your prerogative. Enraged by his substitution policy? I get it, sure. Utterly frustrated by his decision to not recruit in January? I hear ya, friend. Not really a fan of his friendly positivity? Sound. Bit weird, but you do you.
However, to suggest that there's a better candidate for the Liverpool job is, I'm sorry to say, the talk of an irretrievable mentalist. Be as annoyed as you wish, but there is, objectively, no better man to lead Liverpool.
Sometimes it's nice to get a voice from outside the LFC echo chamber to offer a calm appraisal of the things that so animate us. When we can't see the wood for the trees, it's often reassuring to be given what business jerks call 'a helicopter view.' In a fascinating and wide-ranging interview with Sid Lowe in The Guardian, Kevin-Prince Boateng offers just such a perspective on Klopp's relative merits as a manager.
Based solely on a 6-month loan spell at Dortmund in 2009, the former Portsmouth, Spurs and AC Milan star is startlingly clear in his assessment of Liverpool's gaffer.
"I could see it immediately," the Ghana international gushed enthusiastically. "He's the best coach in the whole world. He knows when to push you and when to comfort you. He knows when you need a drink, when you need water. He has this …[pause] He has everything. Ask the players and they'll say: 'He's the best, I'd die for him.'
"He knows exactly what every player needs and gives them time. There were players at Dortmund who played five minutes in six months but they were happy: happy to come to training, happy to work, because he made you feel important. Not necessarily as a player – maybe he doesn't need you – but as a person. That's why he's successful everywhere. And Liverpool's perfect; just watching his presentation you see it. 'The normal one': people there love that. If he'd gone to Paris, it would have been best suit, [different message]. He knows how to grab people."
That's about as unequivocal as an appraisal gets. Perhaps, given that 'Prince' has had some professional experience of working with Klopp when he was in the early stages of his Dortmund project, we should give his view of the German a touch more credence than that offered by the keyboard warriors of the internet. Just a thought. #LatestNewsOut