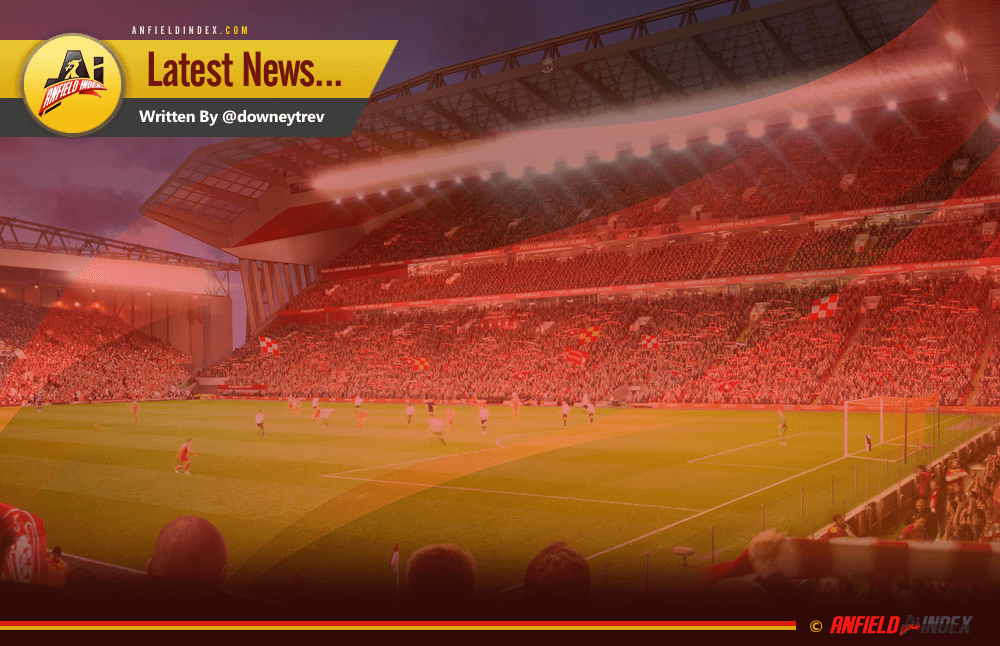 Dancing Lessons for Mané
Today's is going to be one of those Latest News columns that relies heavily on the words of others, not out of authorial laziness, you understand, but because they are there to be quoted and they are saying interesting things. Well, I say 'interesting,' but I'm not so much talking about the content. What's interesting to this scribbler is the fact that they are STILL saying the things that they are saying.
Now, it's been pointed out to me already today that my mood may be atypically dour, and this is, ironically, partially due to the fact that I just saw how few people read yesterday's happy-clappy column, but this constant wittering from Liverpool players about how it will all be okay is starting to get to me a little.
I want zero expectations being built up by a group of footballers who have spent much of the last two months torpedoing them. At no point has the old LFC hard-nosed, poker-faced, 'one-game-at-a-time' cliche been adopted. Instead, it's all about going on runs, learning from mistakes, being inspired by the fans and how we're not bad really and we've always known it. Maybe it's because players are all media savvy nowadays, but they just don't seem dissatisfied enough for a grumpy Irishman on a bad day.

To elucidate, the first thing your scribbler encountered this morning, fresh from ridiculing the Harry Kane/Dele Alli atrocity in yesterday's offering, was Sadio Mané discussing how he and Philippe Coutinho and Roberto Firmino practice their celebrations!
"Philippe and Firmino are nice guys," revealed the pacy attacker. "We try to do [a celebration] in training after scoring, or in the dressing room – to dance. I can't dance! Philippe tries to teach me, or Roberto, so when we score we try to do it."
Now I'm all for a bit of glorious stereotype-exploding and it's just fun to learn that Sadio's got two left feet, but with the Redmen quite a way off having anything tangible to celebrate this campaign, I think I'd prefer not to know about these japes until they do. I'm being a grumpy curmudgeon, aren't I? You're quite right. I apologise. Here's more from Mané on the "amazing" display against Arsenal. That'll definitely make us all feel better.
"The only important thing, always, is to score goals for the team and so the team wins," he offered reasonably. "That's what is always important for us, not whether Adam [Lallana] scores, or I score, or Philippe [Coutinho] scores or someone else. The more important thing is the three points. The performance of the team [against Arsenal] was amazing, everybody was giving their best and pushing hard. It's good for us, especially the strikers, to score – and it's important for the confidence of the team as well. The work of the team was so great; we have players who work as a team. We're going to try to keep going."
As a man who seemed to, Samson-like, lose his mojo along with his dubious top-knot, Roberto Firmino is understandably eager to put a positive spin on things and portray the defeat of Arsene Wenger's men as the latest 'turning-point' in the season. He says that "confidence is returning" and that would be lovely to see. He also says some other things about being "very motivated" and "getting back on a winning streak" that I'll leave you to dig out for yourself but he goes into some detail is his praise of the manager and that, in these #KloppOut times, is worth reading.
"Working with him is excellent," the Brazilian enthused. "He motivates us in a different way every day. In each training session he does something new and he helps us to bring a motivation from within ourselves as well. When you are playing for a smaller team or a team thought of as being a smaller side you play against teams considered bigger and of course, I wanted to play for a bigger team to progress my career. I played against Borussia Dortmund quite a few times and I scored goals against them but he was always a manager who gave off a very positive vibe and I always found him a very interesting manager."
We're finding the fellow quite interesting ourselves, Roberto, and, truthfully, it is nice to read about training innovation and managerial inspiration, so I take back some of my earlier grumbling.
Before we go, I notice a huge amount of gushing and fawning over the genuinely wonderful Xabi Alonso, as he announces his retirement on Twitter. You'll find no greater fan of the Spaniard than Latest News, but this idea that he can simply 'take' any boots that are lying around is damningly indicative of the entitled mindset of the modern footballer. Shocking behaviour, really.
Lived it. Loved it.

Farewell beautiful game. pic.twitter.com/1aSN7GGNzZ

— Xabi Alonso (@XabiAlonso) March 9, 2017