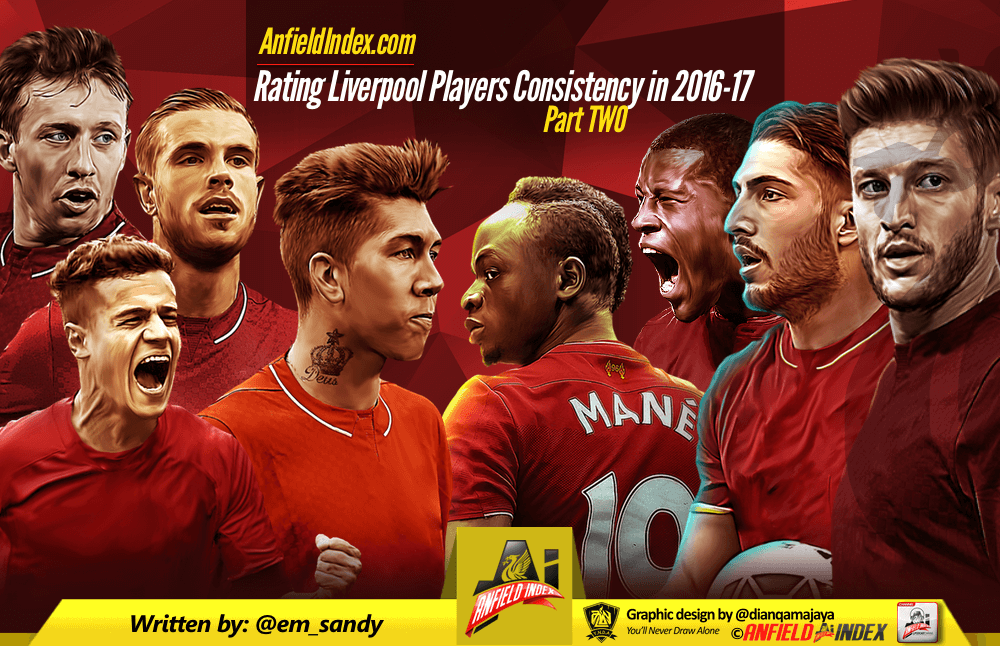 Rating Liverpool Players' Consistency in 2016-17 - PART TWO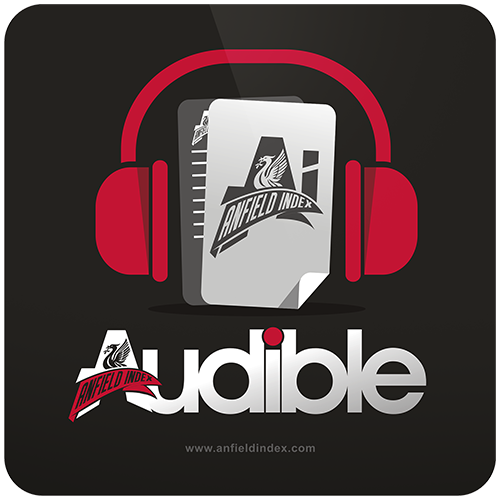 Listen to this article via @AIAudible !
There has been plenty of talk of Liverpool's inconsistencies throughout the 2016-17 campaign. After a hugely impressive start to the season, it's been another disappointing year and what had the potential to be a successful campaign, has turned into an unpredictable final few months.
Liverpool have the best success record against teams in the top six and they picked up a number of commanding victories against their rivals at the beginning of the season. Wins against Arsenal and Everton on the road were backed up by crucial draws with Manchester United, Chelsea and Tottenham, as well as home victories against Manchester City, Spurs and the Gunners. However, these brilliant performances were sandwiched in between shock defeats against Bournemouth, Burnley, Hull and Swansea, as well as disappointing draws against West Ham and Sunderland.
There are a number of factors that may have contributed to Liverpool's lack of consistency including injuries to regular first team members and changes in the managerial structure, as well as the squad, in the last 18 months. However, inconsistency is something that has become associated with Liverpool for many seasons now and it is not a title which has been given solely to Jurgen Klopp's men. It's something the Reds simply have to change but how have the players fared individually this season?
Anfield Index rates how each player has done on a consistency level** out of 10;
Jordan Henderson
9 – The captain has been one of the better players this season and his importance in midfield has been highlighted through occasional absences. We are still yet to see the natural leader Steven Gerrard has described but Henderson has been pretty solid this season and his consistency levels have remained good.
Georginio Wijnaldum
7.5 – Gini has been impressive in certain games this season and has a great record of contribution against the big teams. He scored goals against Arsenal, Chelsea and Manchester City, as well as assists against Tottenham in both games and at the Emirates. However, he has played under the radar on occasions too and often hides in matches when Liverpool need him to stand out.
Emre Can
5 – The midfielder has been criticised heavily this season and some of it has been justified, while others have been too harsh. He's still fairly young and had to deal with a few niggly injuries in the summer which meant he missed pre-season but as a result, he's looked sluggish and out of shape for most of the campaign. Performances against Arsenal, Chelsea and Manchester United displayed the huge potential Can has but he has been extremely inconsistent this season and it has cost him a place in the starting XI.
Adam Lallana
8 – Lallana has been outstanding this season. He has been one of the Reds' best players in almost every game but he has still had a few performances which have been sub-standard and it's been costly. Overall, he's been fairly consistent though.
Sadio Mane
9.5 – It's extremely hard to fault Mane for anything this season. He's been Liverpool's player of the season without a doubt and the poor results suffered in his absence in January backs that up. He's been consistently excellent and only fails to get a 10 because he didn't score against Chelsea or Manchester United and that would have been very satisfying…
Philippe Coutinho
7 – The little magician has been inconsistent but he avoids a lower rating because he did suffer a lengthy injury absence. He was sensational at the start of the season but he has been involved in just four goals since his return in November. Hopefully he can regain his form soon.
Divock Origi
6 – At times, Origi looks like a potentially great centre-forward. He scored five goals and one assist in five successive matches throughout November and December but he has struggled to make much impact from the bench in 2017 and will face a battle to regain a place in the side on merit.
Roberto Firmino
7 – Firmino's form has largely coincided with Coutinho's. When his Brazilian teammate was absent, Firmino struggled to provide the same kind of impact he did as a number nine. He was back to his old best against Arsenal but he has been inconsistent this season.
Daniel Sturridge
6 – Things just really haven't gone well for Sturridge this season. He's not been overly inconsistent but he has provided glimpses of magic during games, followed by periods of worryingly poor displays. As usual, he has barely featured through injury and he will always struggle for consistency.
**Ratings are based on players who have made 10 or more appearances in all competitions this season.