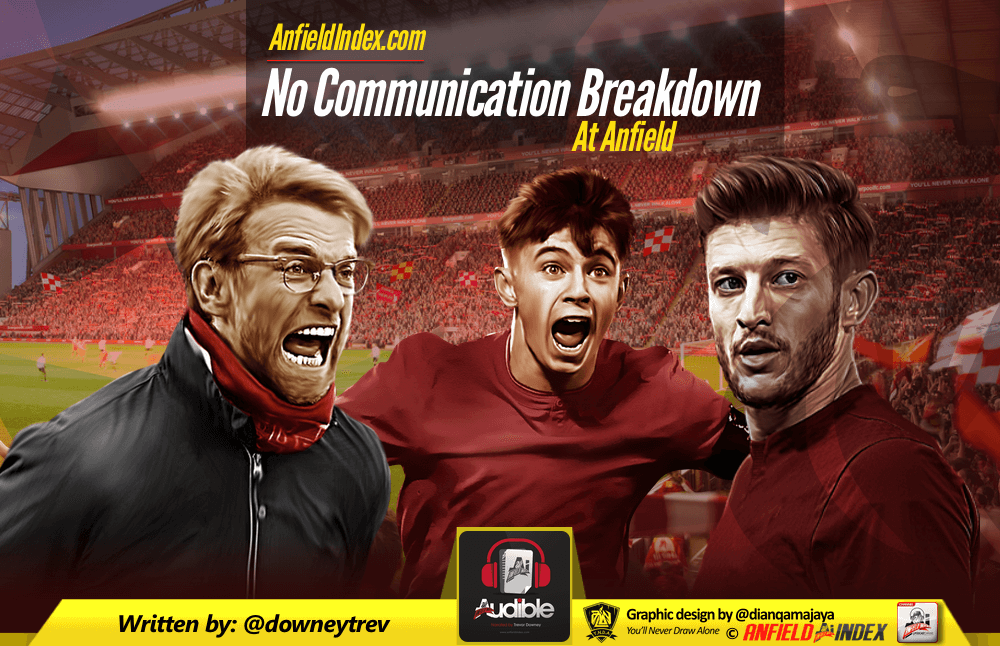 No Communication Breakdown At Anfield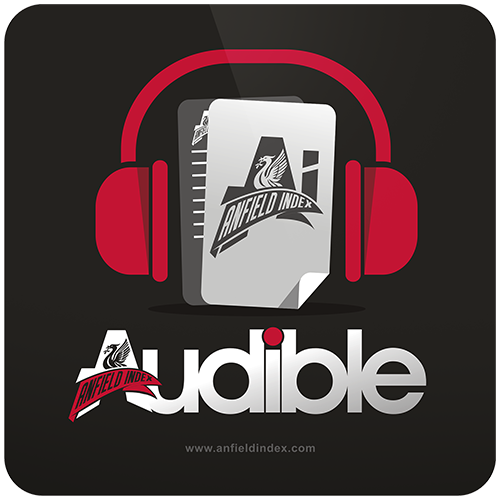 Listen to this article via @AIAudible !
Late to the party, as ever, it was only last night that this columnist had the joy of seeing Denis Villeneuve's Arrival. Obviously, the beauty of the cinematography and profundity of the film's themes were the things that continued to resonate on this morning's drive to work, but yesterday, as I watched Amy Adams' linguist try to decipher the complex language and symbology of the visiting heptapods, I was struck by how disappointing it is to see former interpreter, Jose Mourinho, still struggling with the human alphabet. It was at that point that I realised writing a daily football column has seriously altered my perception of the world. And probably not in an altogether positive way.
The theme of communication explored so beguilingly in the aforementioned movie, features heavily in today's offering. It is, to be precise, the absence of conversation that begins our look at the state of affairs in The Liverpool Country (© Mamadou Sakho). It emerges that the call-up of Ben Woodburn to the senior Welsh squad was more of a shock to Jürgen Klopp than it should have been.
It is not, you understand, that the German coach does not highly rate his 17-year-old emerging star, but rather that he was later to find out about the youngster's involvement with Chris Coleman's side than he would have liked. In his very Kloppian way, the Liverpool boss let it be known, politely of course, that he was not best pleased by the lack of interaction with Coleman over the youngster's promotion, whilst simultaneously reminding the Welsh manager of his duty of care towards Woodburn.
"Actually, I was surprised about this," the Reds' gaffer averred. "I don't know exactly how it's normal here. This should not be a criticism. But usually, when you call up a player, a 17-year-old player, I thought it would be possible to call me. I'm not sure if he knows him well. He didn't play in the team so far for Coleman I think. Because of the age, it would be better?
"If he stopped learning now, that would make no sense at 17. I'm not in doubt about this. We didn't hide him. We used him all the time. He's a fixed part of training. He can deal with nomination for Wales 100 per cent. It's a little bit like my situation. As long as you give me the time, as long as we give him the time, everything will be good. He has to learn, he has to develop, he has to improve, all of this. That's why I said there are now two managers responsible for him. Until now, it was only my job."
A case of a message very much delivered, then. He's good at the old communiqué-issuing, is Jürgen. Yet for all his stern practicality, it seems that Herr Klopp is as susceptible to the power of superstition as any of us. He may not be madly tugging his forelock at magpies or wearing the same lucky snood to all home games, but it appears as though the boss believes that not looking at the pitch when James Milner approaches the penalty spot is the best way he can contribute to the chances of his number 7 converting successfully yet again.
In an attempt to rationalise his actions, Klopp failed completely to disguise his belief in lucky habits when he insisted that the versatile vice-captain has been successful without managerial intervention and he hopes to prolong that run by exaggeratedly displaying that he has absolutely nothing to do with the makeshift left back's spot-kick excellence. By turning his back, he suggests, he cannot be 'responsible.'
"I don't want to touch wood, but I hope it stays like this," the Reds' boss told Liverpoolfc.com. "The only reason I don't watch them is because from the start of the season he is doing a job well without my support. So that's why – I don't want to be responsible if he fails one or misses one! That's the only reason."
In the aftermath of Sunday's draw against fellow top four contenders, Manchester City, it was interesting to hear that the dialogue between the players was of the painfully frank nature necessary for progression to occur. Following his glaring miss, Adam Lallana was guilt-ridden and apologised immediately to his manager and teammates. By comparison with some of the more glaring errors certain squad members have committed this season (hello there, Simon), it hardly seemed necessary for the skilful attacker to throw himself at the mercy of his colleagues, but to his credit, he did just that.
"Me being me, I went into the dressing room and said sorry to them all," said Lallana, him being him. "That's the way I felt. I put my hands up. To not hit the target… It was a chance I should have hit the target with and probably should have scored. I felt if we got the second, we would have put the game to bed. I apologised for not hitting the target but the lads were fine. It's one of those things, isn't it? They happen sometimes. It was a good point but I'm so disappointed not to score it because it could have been the difference."
Well, we can say without fear of contradiction that Lallana certainly established the target had remained un-hit but the sincerity of the abject apology is probably a tad diminished when he refers to missing a tap-in as "one of those things" that "happen sometimes." At any rate, the lines of communication are open at Anfield and this will hopefully contribute to the ARRIVAL of Champions League football next season because Liverpool are becoming ALIENated from the very top tier of European football.
Look, I'm not even sorry. See you tomorrow, for more of the usual nonsense.