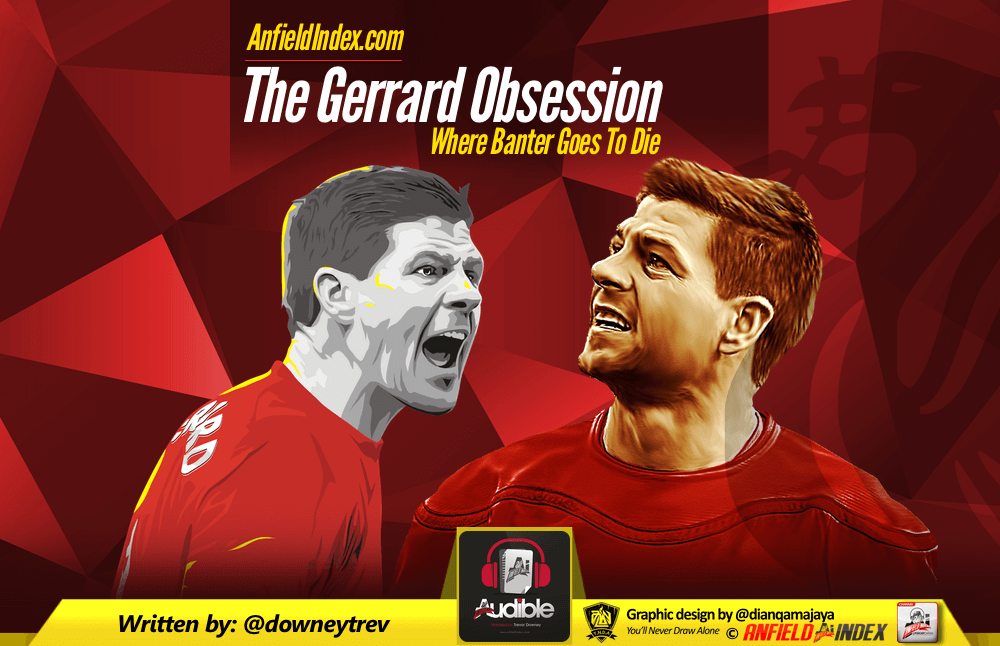 The Gerrard Obsession - Where Banter Goes To Die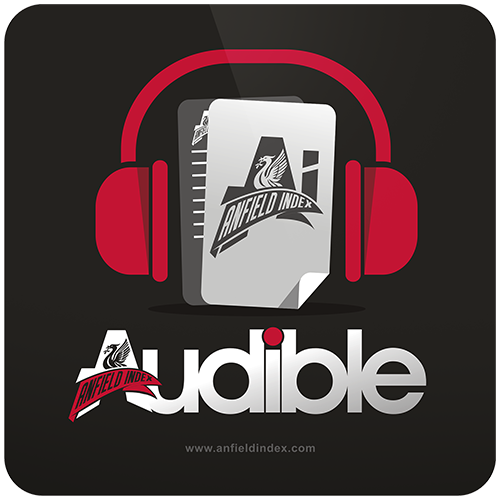 Listen to this article via @AIAudible !
There has been a tragic lack of truly iconic figures to have graced the Premier League in recent times. That, at least, is the only logical conclusion one can come to in the face of the overwhelming obsession the fans of so many other clubs have with Liverpool's former captain, Steven Gerrard. From Stoke to Exeter, from Old Trafford to St. Mary's, the supporters of these clubs, quite often when not even playing against the Redmen, will sing their deeply unimaginative taunt about the Huyton legend's unfortunate slip during a title run-in his team were in command of. It precipitated a heartbreaking falling away that saw Brendan Rodgers' Reds finish in an agonisingly close second place and it seems to have imprinted itself on the minds of millions.
3 years later, these bovine dullards still prefer to lampoon a retired player and his club rather than wrap their witless minds around the idea of exhorting their own team. What does that say about their mentality? What is the real objective of these people when they pitch up to the grounds of the EPL? Right lads, I know we should probably get behind our relegation-threatened mob but y'know what would be really funny to sing about instead? That time when Gerrard slipped three seasons ago! Y'know, coz he'd said the thing? About not slipping? And it's to the tune of his famous Kop song? Now, please don't tell me that's banter. Not after all this time. Don't do that. Even football dinosaurs like Richard Keys and Andy Gray wouldn't call that banter.
The predominantly male glee in deriding one's fellow man is very much a part of football and has its place, in my opinion – this column has always been 78% Jose Mourinho shade, after all. But this, this obsession…this is not that. I mean, even I could manage a self-loathing cackle at the various Slippy G memes doing the rounds in the immediate aftermath. The continued popularity of this moronic chant, however, is a celebration of vacuity, a monument to the sort of unthinking Pavlovian response that has led to some very bad choices in recent times, on both sides of the Atlantic. No, if after three years, your explanation for lustily chirping about the misfortune of a player from another club, is, "it's banter mate," well…maybe, open a window, my friend and perhaps consider dating outside your family.

Gerrard is a man who has always openly displayed his anxiety. One need only look at the tiny frown lines that are almost ever-present on the man's proportionately tiny forehead to get an indication of the existential angst the that seems to eternally trouble him. There may as well be a comedy raincloud hovering permanently over the Reds' idol. he is the antithesis of the arrogant, flash superstar. There has never been anything remotely big-time about Stevie's character. He held himself to a higher standard than anybody else and one can only imagine the torment he will have felt in the first year of hearing that dirge gleefully caterwauled at every game. All the time. It was relentless. Senselessly, obsessively cruel, on a level that's entirely unparalleled.
Yesterday saw things sink to previously unplumbed depths, as the witty denizens of the internet created immense merriment with a dedicated "Slip Day" celebration. This time, though, it wasn't just the bottom-feeders pleasuring themselves and their 14 followers on Twitter. This time, the larger media outlets, whilst feigning amazement and incredulity, milked the phenomenon for all it was worth. They pulled a Jim White. It's all about those clicks and there's nothing like promoting the dribbling excrement of ghouls to guarantee the #numbers. By far, the most hilariously awful of the japes was courtesy of the scamps at EFC Forum who went to the bother of baking a cake depicting Gerrard's moment of embarrassment and artistically lowering the shorts on the cakey version of the Liverpool man. Not weird or creepy at all, lads. And absolutely hilarious. Tremendous fun.
Perhaps, however, when the greatest English midfielder of modern times glances at his Champions League medal, the edge is taken off the intended mean-spiritedness of such apish mouth-breathers. When he remembers that, like Stanley Matthews, he has an FA Cup final named after him, he can probably afford a moment of quiet satisfaction. And when almost every great of the modern game, from Xavi to Xabi Alonso via Luis Suarez, is falling over themselves to eulogise about the former number 8, well, maybe the absurd obsession of the aforementioned imbeciles becomes even more embarrassing. If a man like Francesco Totti tells Marca that Gerrard was "a champion and an example," it probably has a little more gravity than the mindless wittering of the gormless ghouls who wish to deride him.
Gerrard's many seasons in the Red mean he was a veteran of several kit unveilings and, as New Balance launched the pleasingly attractive new home jersey for the season to come, he will have no doubt breathed a sigh of relief at missing out on the vaguely embarrassing duty of talking up the new design and spouting forth about the importance of comfort and how if you look good, you will definitely play better. To their credit, Jordan Henderson, Emre Can, Gini Wijnaldum et al proved to be excellent mannequins and pulled endless Blue Steel faces for the cameras. The throwback kit looked to be typically snug, in the modern fashion, and will certainly not be forgiving of the average person's abdominal protrusions and cosy love-handles. Probably best to order a box of  WADA-approved fat burners with your beautifully packaged new shirt – you don't want to split its sides when you're laughing uncontrollably at Watford fans' magnificent Gerrard banter on Monday night.