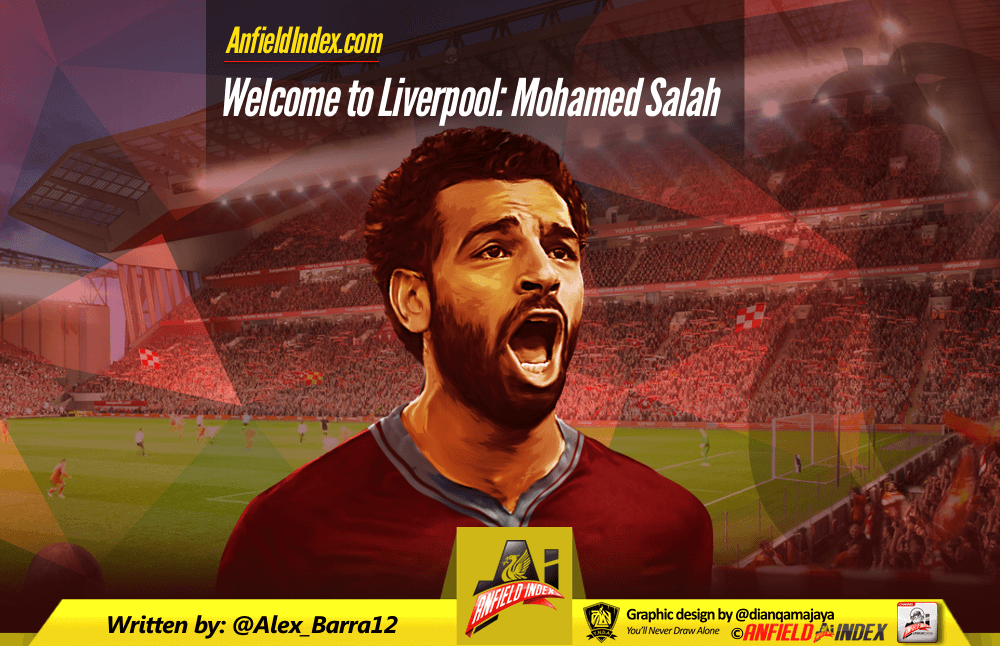 Welcome to Liverpool: Mohamed Salah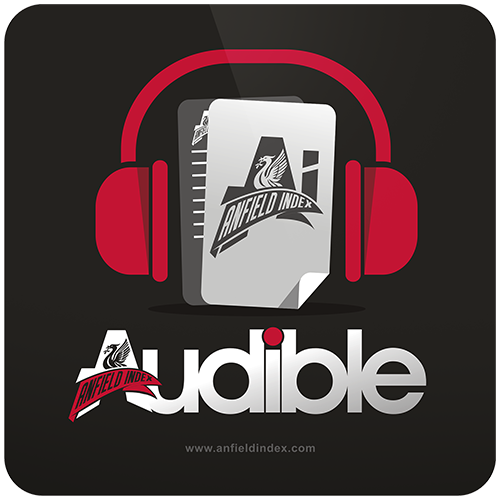 Listen to this article via @AIAudible !
Liverpool have officially completed the signing of Mohamed Salah from Roma.
The Egyptian international, who registered 15 goals and 11 assists last season for the Giallorossi, joins Liverpool for a fee believed to be £34m before add ons, after back and forth negotiations between the two clubs and will be wearing the number 11 shirt previously worn by Roberto Firmino.
Salah represents the first proper foray into the transfer market in what will be a pivotal summer for Liverpool and Jürgen Klopp. Given the inundation of money into the Premier League, and the excellent position the Reds now possess with Champions League football on the horizon, the German will hope that Salah is the first of multiple high level signings who can come in and immediately improve Liverpool's first team.

The pacey trickster will likely feature in Jürgen Klopp's first team next season, flanking Roberto Firmino, with Sadio Mané acting as his opposite number on the left-hand side. Salah first broke onto the scene for Basel, scoring nine times in 46 appearances, before making what was ultimately an ill-fated move to Chelsea in January of 2013/14. It was in that transfer window in which Liverpool's first pursuit of the Egyptian ultimately proved fruitless; possibly one of the key factors in Liverpool not reaching the pinnacle of Premier League football under former manager Brendan Rodgers.
Now, however, Jürgen Klopp has provided some vindication, with the electrifying left-footed right winger arriving at Liverpool, having developed extensively during his time in the Serie A. Salah scored six times in 16 appearances for Fiorentina, and then 29 times in 65 appearances for the Italian capital's biggest club; Salah now joins Liverpool as one of the top five players in the world at his role: operating on the right flank as a left footer.
His fluidity, ability to dribble and curled-finishing ability stands out – and if you're after a more in-depth scouting report of his ability, strengths and weaknesses, then you can find this writer's scout report here.
What Mohamed Salah brings above all is penetration; the ability to not only overwhelm teams on the counter with blistering pace, but also burst past a pesky full-back, play quick balls into the box and get on the end of said balls coming in from the opposite flank. A goalscoring winger, capable of terrorising multiple back-footed defenders in or around the box is exactly what this Liverpool side were yearning for in the 2016/17 season.
Klopp has clearly identified common problem areas: given the pursuit of Virgil van Dijk and the numerous links to left-backs across Europe. Salah represents the first problem solved – a lack of pace when Sadio Mané is missing from the team – and will hopefully represent the first bit of good news in a transfer window brimming with it.
Have a listen to our podcast discussing Mohamed Salah with Garbriele Marcotti!