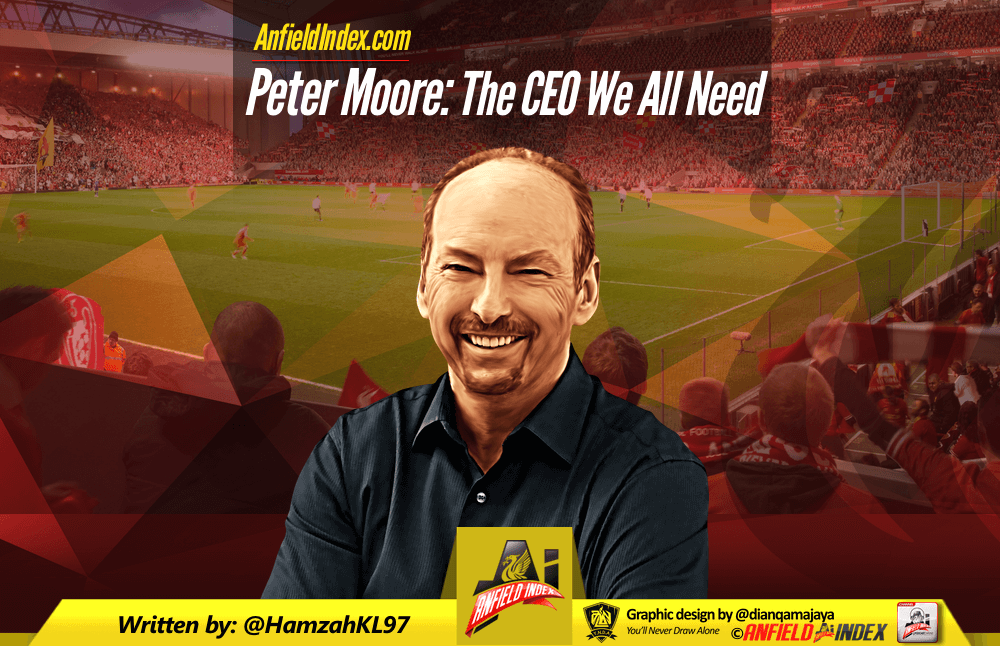 Peter Moore: The CEO We All Need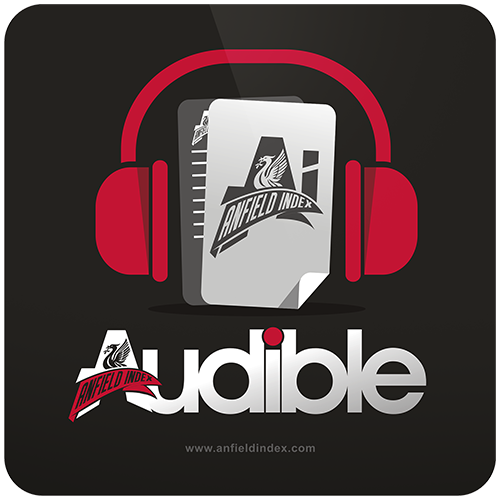 Listen to this article via @AIAudible !
Football is a divisive topic by its very nature. Most people would have hoped Twitter, Whatsapp, Facebook and the like would have brought fans together, settling differences and squabbling. Instead, echo-chambers developed and Twitter is now one of the most toxic, reactive and fickle forums – add in some frustration with the club's performance, a transfer saga, or even a rival club signing a good player, and suddenly the typical Liverpool fan's timeline goes into meltdown: as memes, quotes from yesteryear and old tweets resurface.
The usual recipient of such vitriol is Liverpool's owner, John Henry, or, rather strangely, his wife, Linda Pizzuti. Yet, there's now a new name on the proverbial block, Peter Moore, the new Liverpool CEO, a man extremely happy to interact with the fans, as one himself.
His jovial, interactive approach has – as with anything on Twitter – divided opinion. Despite transfer dealings not being under his purview, he received some flak as the Virgil Van Dijk deal reportedly broke down.
Some of his funnier tweets, were received well by some, and not so well by others: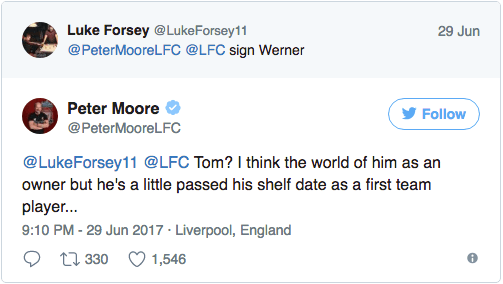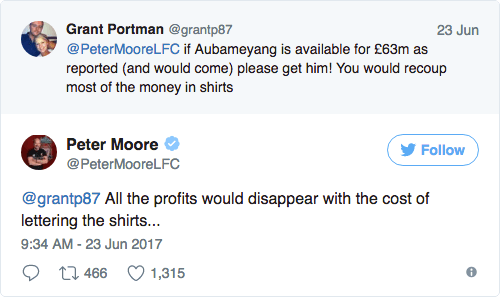 However, in the modern-day, communication from the club is essential. For the fanbases in the league most frustrated with their ownership, much of this stems from a lack of communication and dialogue between the ownership, board and fans. With Peter Moore, Liverpool now have a man not only willing to engage with the fans, but one with a sense of humour too. General complaints within the league about foreign owners – but more specifically to Liverpool and its American owners – not understanding the club or caring about the club can be put to rest. Liverpool have a CEO with an extremely successful commercial track record, but also one that is a fan.
In an interview from 2009, Moore described himself, and his experiences with Liverpool:
'I'm a Scouser by birth and football is my passion.

'My dad took me to Anfield when I was four, in 1959, and I've bled red ever since.

'I had the pleasure of getting involved with them when I was at Reebok, when we did the kit deal, which was a big thrill for me. But, yeah, I live and die Liverpool.'
When Liverpool lose, Moore will hurt, just like the normal fan will – perhaps even a bit more, knowing he can help to do something about it. This is what fans have screamed out for: someone who understands the club; but for some reason, a few jokes on Twitter, before the pre-season has even started is a too much for a man who supposedly needs to be getting down to his job. We need only look at Arsenal, where the dissatisfaction with the board, owners, and CEO, Ivan Gazidis, reached boiling-point this season – the product of a lack of communication and interaction with the fans.
What Moore actually represents is a slight shift backwards in history, towards the 1970s and '80s, in which Liverpool was proudly a 'family club'. The growing commercialisation and financial power within football has made it less accessible, and more alien to the normal fan – hence why clubs are so eager to release videos and try to engage with the community and fanbase when it can. Interaction, openness and some light-heartedness can only bring some much-needed positivity to what is currently a temporarily placated fanbase, extremely anxious for what is to come.
In reality though, Liverpool are in a financially sound position, and Moore is in a perfect position to build upon the foundations laid by FSG and former CEO Ian Ayre (who operated in a wider capacity than Moore will).
In my recent analysis of FSG's tenure, as owners, I looked specifically at Liverpool's revenues, the revenue growth, and its comparative growth to its competitors:
'In 2012, Manchester United's revenues stood at €396m, now they stand at €689: a percentage increase of 73.9pc. Likewise Manchester City's revenue growth from €286m in 2012 to €525 in 2016 is a phenomenal increase of 83.6pc. Arsenal's growth from €290 to €469 amounts to a 61.7pc rise. Whilst Chelsea's €323 to €447 is the smallest of any of the Deloitte Top 10 English teams, at 38.4pc.

Comparatively, Liverpool's €233 in 2012 to €404 in 2016 was an increase of 73.4pc, beaten only by the two Manchester clubs, both of whom have financial and structural resources far greater than those of Liverpool FC.'
Liverpool currently sit 9th in the world within the Deloitte Money League rankings, and 5th in the Premier League: taking Liverpool to the next level is exactly what Moore has been brought in to do; his wealth of experience, from SEGA, to Microsoft, to EA, alongside his knowledge and understanding of the club means he is an astute selection to be Liverpool's CEO, and one with the capacity to improve the club off the pitch.
If there's one thing every Liverpool fans' timeline needs, it's a bit of comic relief, and Moore's quips about Salah and Mané are certainly a welcome addition to mine. With Moore though, Liverpool have an experienced and passionate CEO, and fans should be open to see what he can do over the coming seasons. It's pleasing to see so many fans warming to him, and there's always an audience who are never pleased, but ultimately, with Peter Moore, Liverpool have a CEO capable of meeting the demands of the board and ownership, but the fans too.