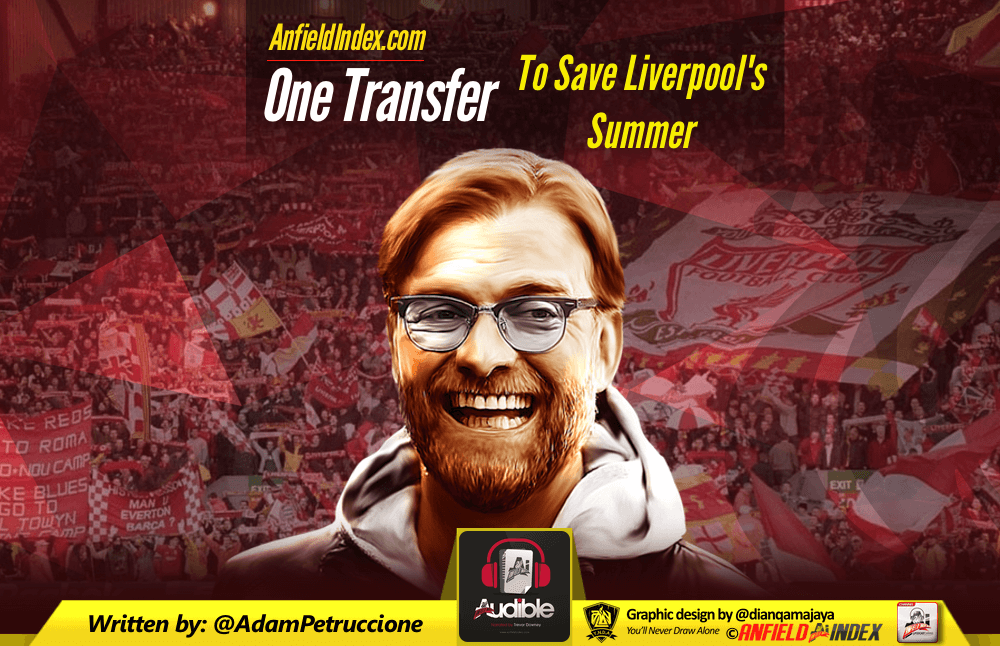 One Transfer To Save Liverpool's Summer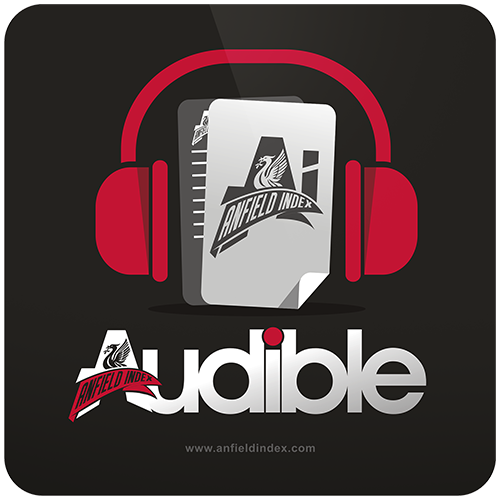 Listen to this article via @AIAudible !

Keita, Van Dijk, Oxlade Chamberlain… rinse and repeat.  The 2017 summer transfer window passed the annoying stage several weeks ago.  Since the signing of Mo Salah, the remaining names on the list haven't changed, neither have Liverpool made any apparent progress in getting these deals over the line.  All three would be big additions to a squad with more holes than the old Hitachi kit you have hanging in your closet, but one major problem in concluding these deals is that there is no finish line, no final price.  Southampton and Leipzig haven't given Liverpool a number for different reasons, mirroring the game that we're playing with Barcelona and if we're serious about buying the Ox then we'll be up against Chelsea and that will see numbers escalate exponentially.
There is one man who plies his trade at the foot of the Italian Alps who has a specific buyout clause but has never been linked to Liverpool. He would seem to be an ideal fit for the club and Jurgen Klopp's system having scored 26 and assisted 7 in just 35 appearances last season.  Traditional centre forwards are not always a match for Klopp's system but this one can run, press and tackle like a midfielder.
Best of all, he has a buy-out clause.  The number might be eye-watering at 88 million Euros, but in a post Neymar world, that is essentially the going rate for a 23 year-old with his numbers. This late in the transfer window we need certainties to work with, not ghosts to chase if we're going to conclude any of these deals. So, although 88 million is an incredible number, it is a number, and we haven't been able to pry a price out of the other clubs we're dealing with.
Who is this man? Torino's Andrea Belotti.
In a perfect world we would have added a world-class centre-back and/or a dynamic midfielder to elevate Liverpool to the level of European contenders, but those additions seem to be elusive at best.  At some point, just adding top talent and letting our world-class manager figure out the fit should be the priority.
At the moment the Reds have Daniel Sturridge, Danny Ings, Divock Origi and Dom Solanke as strikers, and none of them can displace the false-nine number-nine; Roberto Firmino.  Our goals come from out wide, but Mané and Salah aren't as clinical as a top striker would be.  Imagine a 4231 with Belotti flanked by Mané and Salah with Firmino behind him.  Picture Robertson and Alexander-Arnold's perfect crosses actually having a target to finish them off.  Another player with superior skills in the air would do wonders for our set-piece defense as well, and with that much combined skill in attack we would pin most teams back so much that our defense would be under far less pressure.
Firmino playing behind the striker would take up one of the midfield positions where we are lacking in quality and creativity at the moment. The midfield two could be taken up by Can and Grujic and with size like that screening the centre-backs our defensive problems might become a thing of the past.
Aside from the balance it would bring and issues it would solve elsewhere in the squad, Belotti is the most dominant striker in Europe who hasn't yet been snapped up by one of the perennial giants. He scores .7 goals per 90, and assists at a rate of .2 per 90. That compares to Firmino's .3 goals per 90, and .1 assist per 90.
There are very few strikers who fit our system, and one could argue that we should snap them up whenever they become available as we have with Dom Solanke in a developmental role. If Liverpool don't take this opportunity to bring in Belotti they'll end up having to deal with him either in the Premier League or in Champions League competition for years to come.
While it may not have been the original plan, the €88 million for Belotti could actually be cheap compared to €75 million each for Van Dijk and Keita and deliver as much of a boost to the squad with less disruption. It might be a radical option, but it is a real option and how many of those remain with just days left in the window?