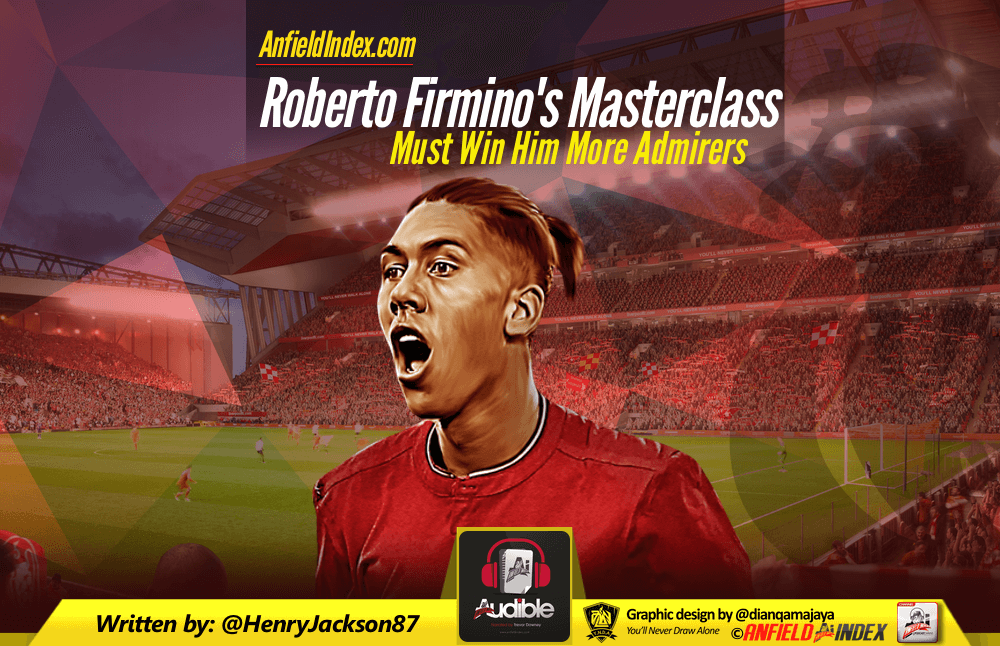 Roberto Firmino's Masterclass Must Win Him More Admirers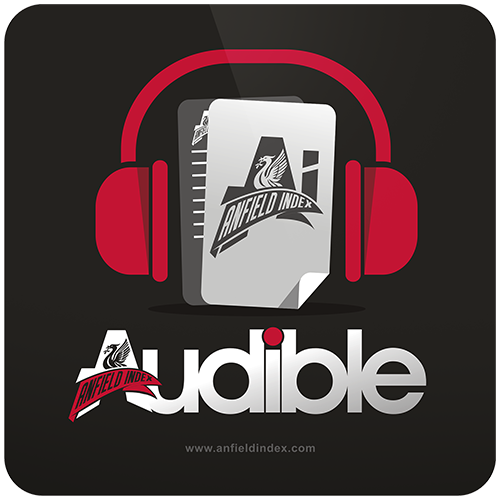 Listen to this article via @AIAudible !
Liverpool were sensational at times against Hoffenheim as they reached the Champions League group stage on Wednesday, playing the kind of football that any Reds team throughout history would have been proud of.
The way in which Jurgen Klopp's side blew their naive opponents away at Anfield, especially in the first-half, really was a sight to behold, and we can now look forward to more great European nights on Merseyside.
This is a competition made for both Klopp and Liverpool – to have both working in tandem is a mouthwatering prospect.
Everywhere you looked against Hoffenheim, as long as you weren't looking directly at Dejan Lovren, there were star performers, from Emre Can bossing things in the middle of the park to Sadio Mane putting in yet another unplayable showing in attack.
The man who stood out more than anyone, however, was Roberto Firmino.
Something I find hardest to fathom about being a Liverpool supporter is that the Brazilian is not rated highly by everyone. He is a masterful footballer who opposition players and managers must hate having to nullify.
It is over two years since Firmino arrived, but there are still some who fail to appreciate his worth to his side, which is a crying shame. Others may stand out more on a weekly basis, but very few make Liverpool tick like him.
Against Hoffenheim, we were treated to a Firmino masterclass – one that will hopefully see him receive more universal acclaim, both from Liverpool fans and neutrals across the globe.
Everything good that Liverpool did invariably involved him, and Hoffenheim's defence couldn't cope with his magic. He was everywhere – like the most talented, aesthetically-pleasing version of Jon Walters you will ever see.
There are occasions when a sloppiness can creep into Firmino's game – he is so talented he almost expects things to come too easily sometimes – but on Wednesday night, he was bang on the money throughout.
His touch was sublime, some of his creativity was wonderful and it was his intelligence that partly allowed wide men Mohamed Salah and Mane to wreak such havoc.
The role Firmino played in the goal of the night, scored by Can, summed him up. The first touch to Gini Wijhaldum was so effortless but subtle, and his assist for the eventual goal was inch-perfect and perfectly weighted with his weaker left foot.
Off the ball is where Firmino is perhaps most criminally underrated, but if you couldn't see how effective he was in that area against Julian Nagelsmann's team, you never will.
His hounding of the Hoffenheim defence was the catalyst for Liverpool blowing their opponents away in the opening quarter of the match, with his pressing calculated rather than reckless, and his physicality another side to him that many under-appreciate.
Maybe it is his languid style that works against him, but Firmino is every bit the world-class off-the-ball forward someone like Thomas Muller is – he just has a more classy way of showing it.
This was a night that hopefully saw the silky South American earn a new legion of followers – big performances in high-profile matches will do that – as he continues to grow into a superstar on Merseyside. Let's not forget he is still only 25, and arguably a few years from his peak.
To fully appreciate Firmino you occasionally have to watch everything he does with a microscope, from clever touches to unselfish runs, but even his most ardent detractor would struggle to deny his influence at Anfield on Wednesday.
When he plays well, Liverpool play well, which is why he is always one of the first names on the team-sheet.
So much of the talk during this summer's transfer window has been about the need for Liverpool to buy a "proper striker who gets 30 goals a season".
The likes of Alexandre Lacazette and Pierre-Emerick Aubameyang were both loosely linked with joining the Reds, but Klopp made it clear he was happy with his options.
The problem with signing a top class out-and-out striker was always going to be how it affected Firmino, and it is clear that the Liverpool manager sees him as the perfect man to lead the line.
Sure, he will never possess the finishing ability of top Premier League marksmen such as Romelu Lukaku or Harry Kane, but in this style of play under this manager, you will struggle to find someone better suited.
If Firmino is scoring 15 goals a season and playing a big part in Philippe Coutinho, Mane and Salah scoring roughly the same amount, why is it an issue that he isn't finding the net more?
Sixty goals between four players is far more useful to the team than one player banging in 35 and not helping others chip in.
Quite what Firmino has to do to earn resounding praise remains to be seen, but his stunning Man of the Match display against Hoffenheim deserves to earn him plenty of column inches.
He is unlikely to ever be loved by the majority like Coutinho and Mane, but he is a majestic player who will be vital in what we hope is a march towards European Cup number six in 2017/18.