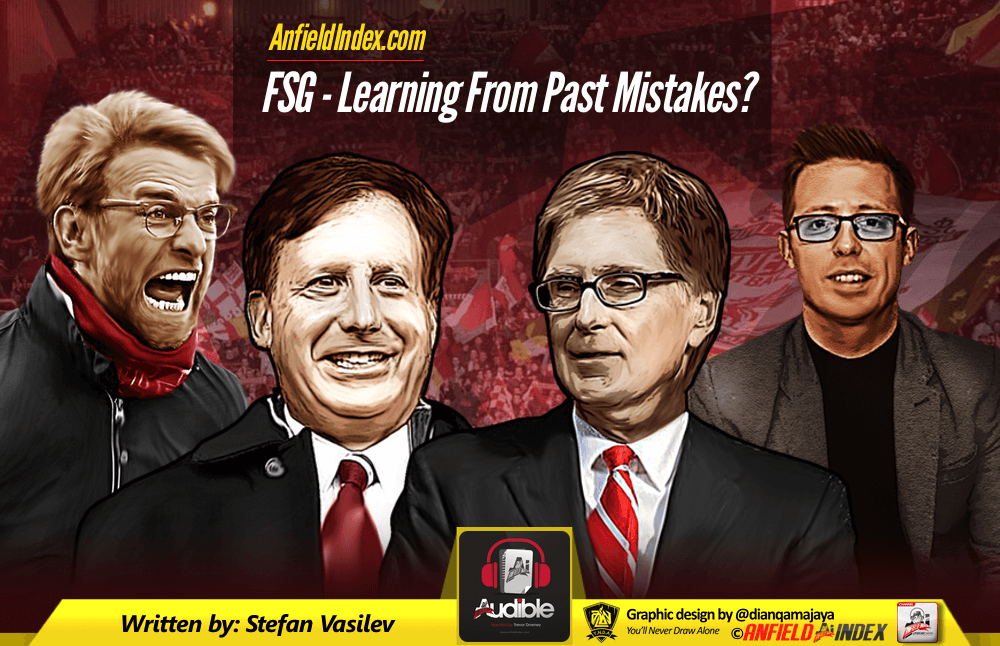 FSG - Learning From Past Mistakes?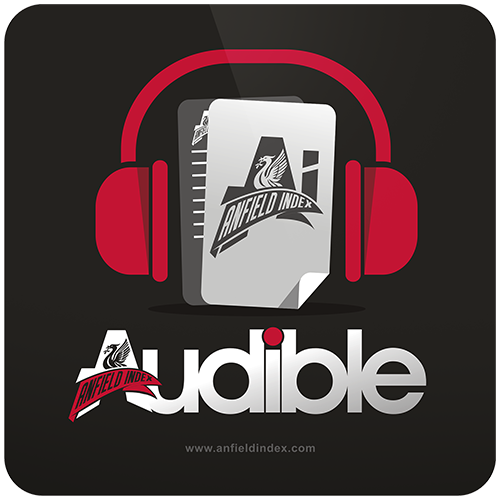 Listen to this article via @AIAudible !
Things have changed a lot in Liverpool football club and in football in general since Fenway Sports Group acquired the Reds back in 2010. FSG themselves have evolved as owners after trying several different approaches in managing the organization within the club with questionable success. It is still too early to rate this summer's deals (or the lack of them). Some supporters are cautiously optimistic, for others failing to sing a starting caliber centre-back is inexcusable. LFC went after top players and refused to sell to one of the big boys, that's a fact and is something that supporters weren't used to and in my opinion shows how far the owners have come.
The mistakes
John Henry and his group bought LFC at the lowest of times. The club at that point lacked any ambition and was sitting in the lower half of the table. The Boston-based group demonstrated desire to change things, appointing Damien Comolli as director of football, sacking Roy Hodgson, hiring the King and basically swapping a want away Fernando Torres for Andy Carroll and Luis Suarez. And so the idea of "moneyball" was born. Comolli's system didn't work and he left the club a little over a year later, unfortunately taking King Kenny down  with him.
FSG hired an up and coming Brendan Rodgers, who was to work under a transfer committee. That led to mixed results with the likes of Phil Coutinho, Daniel Sturridge, Emre Can and Roberto Firmino coming to Anfield over the years. But we also had to endure watching Mario Balotelli, Fabio Borini, Iago Aspas and Christian Benteke. Luis Suarez and Raheem Sterling left the club after big money moves. Fans speculated that Brendan favoured his signings over those made by the committee. After a horrible finish of the 2014/2015 season followed by bad start of the next campaign, Rodgers and the transfer committee were gone.

Moneyball done right
In came Jurgen Klopp, and shortly after the German's appointment Michael Edwards was promoted to sporting director. A big difference between Klopp and his predecessors is the fact that the German is comfortable working under a director of football. After years of a degenerative power struggle between owners and manager, dating back to Rafa Benitez's last seasons (with King Kenny being the exception), LFC now had a structure that everyone inside the organization was happy with. The new management brought changes to our transfer strategy.
Marko Grujic and Dominic Solanke are the moneyball signings made under Jurgen Klopp. Every other player brought in over the last 4 transfer windows was at least 23 years old at the time of the signing, with the so-called marquee signings being 24 or 25.
| | | |
| --- | --- | --- |
| | Before Klopp | With Klopp |
| Number of signings | 38 | 11 |
| Signings under 23 | 17 (45%) | 2 (18%) |
| Total spent | 471.343 | 226.31 |
| Spent on under 23 | 190.453 (40%) | *11.3 (5%) |
*Transfer fees and player age at the time of the transfer are gathered from transfermarkt.co.uk. Dominic Solanke's fee is subject to a tribunal, for the purpose of the article it is considered to be 5 million pounds. Loans and loan fees are not included.
There has been a drastic shift in the type of player the club is interested in over the last couple of years. Instead of targeting young unproven players with high potential we are now looking to bring in players that are about to enter the peak of their careers after already having several solid seasons. Moneyball is still not dead but we are not heavily reliant on developing 20 year old kids into world beaters. The Klopp effect also can't be brushed aside. By bringing in a world class manager FSG have made Anfield a much more attractive destination. Top players are now snubbing other top 6 clubs hoping to come to Merseyside.
Since Raheem Sterling's departure, LFC have not sold a player that has had a major role in the squad.  After failing to replace Suarez and Sterling in back to back summers FSG learned their lesson. I have no doubt that if there was a suitable replacement for Coutinho available, his back would have healed much faster. But there wasn't one, so the poor lad had to suffer.
Looking forward to the future
Moneyball wasn't the right way to go, we simply didn't have the resources to do it. Chelsea are the best at it, LFC just can't afford to have 62 players under contract. Like them or not, FSG have proven that they are not afraid to admit their mistakes and change the way the club is approaching the transfer market. They have done so twice in 7 years. Have the last two summer transfer windows been perfect? No. Squad depth was neglected last season and that cost us a possible challenge for the league. Missing out on Virgil van Dijk for the stupidest of reasons and not signing a central defender this summer might be the difference between going all the way and being content with top 4 this finish. The improvement in the quality of players brought in however is drastic. Squad depth is much better this season and we have already signed out top target for next year. FSG had to go through a learning curve but finally the club is headed in the right direction both on the pitch and off it and will get to the promise land sooner rather than later.