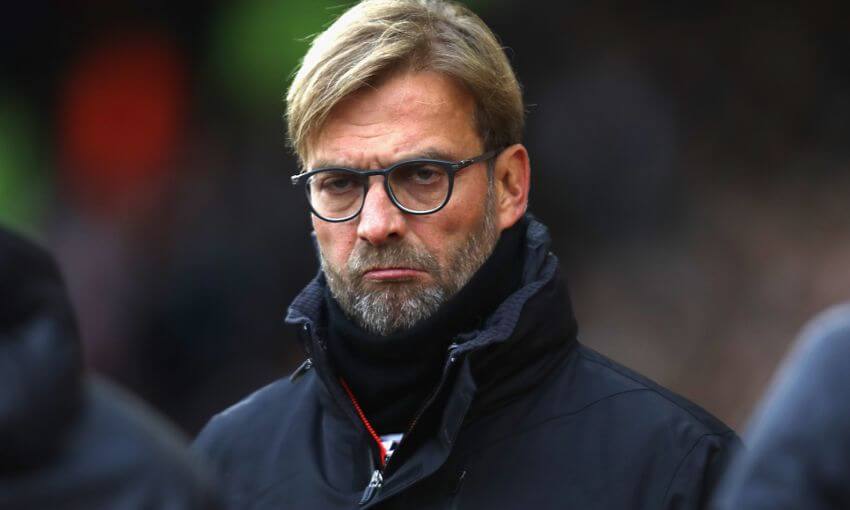 Are Liverpool's title hopes in real danger now?

The weight of expectations is one strong burden to bear and who knows it better than the second most successful English side that hasn't really had a good taste of success from the past two decades. Their 5-0 victory against Watford is sandwiched between two goalless derbies as they lost two important points to their bitter neighbours this last Sunday. 2019 has been a strange year for the Reds. They were 7 points clear off the defending champions at the 3rd of January and two months later, they're trailing by one point. The consensus of the fans and most of the experts' hints to this season being another one of those in which they came very close to winning the league but couldn't finish in style. Even the punters are pulling their hands back as the majority of them are no longer fancying them to win the league now. The story was pretty different pre-2019 on every online casino—where you can bet on sports—as people now fancy going safe with the tactical Spaniard's men.
Is it about to be over now?
The title race doesn't work like every other club in the league for Liverpool. They go by the infamous reputation of 'Chokers' when it comes to sealing it in the end. But who shall we blame for that?
Let's talk about fans. It's safe to say that most of the time, it's the pressure from the fans that make these ending stages edgy for the Reds. Players seem to lose their calm and the mentality somewhat changes and before they know it, they've slipped in the title race—literally too sometimes. Even in their game against Everton, it was evident. Liverpool wasn't short of chances. In fact, Fabinho crafted a golden opportunity for Salah that was squandered. They had like 5 solid chances but none of them ended in the back of the net.
It might not be something you like hearing as a fan these are the fine margins that separate the runners-up from the Champions. Liverpool had a great lead going into the new year but their form and lustre wavered as the sands of time fell.
City, on the other hand, have put the foot on the gas pedal ever since 2019 kicked off. They've taken their chances splendidly and their thrashing of Chelsea left a statement for other clubs in the league.
Winning the league is not a sprint, it's a marathon. It requires persistent efforts and discipline to be atop and City's one-point league shows that.
Understanding the practicality of the game:
Now, there's another perspective to see it. It's just a one-point lead. There are still eight games to go and anything can happen. Both of the teams have difficult fixtures. However, the consensus agrees that City are going to have a tougher time dealing with their impending fixtures. How? Let's have a look.
Fixtures of Liverpool:
17 Mar Fulham (a), 31 Mar Tottenham (h), 5 Apr Southampton (a), 14 Apr Chelsea (h), 21 Apr Cardiff (a) ,26 Apr Huddersfield (h), 4 May Newcastle (a) ,12 May Wolves (h)
Fixtures of Manchester City:
30 Mar Fulham (a), 6 Apr Cardiff (h), 14 Apr Crystal Palace (a),20 Apr Tottenham (h), 24 April Man Utd (a), 28 Apr Burnley (a), 4 May Leicester (h), 12 May Brighton (a)
First, look at Liverpool's game. Their home record speaks for itself; so, it's safe to say that they could go home with three points in their games against Huddersfield and Wolves at Anfield. Fulham have the worst defence in the league. Their attack gets them points which we're expecting could be easily matched by Liverpool's defence. Cardiff away also looks like a game that Klopp's men won't squander.
Now, let's speak about the tricky ones where they could lose points, their away games against Crystal Palace and Newcastle. History tells us that it'd be daft to take an away game against Palace for granted. Same goes for Newcastle. Rafa Benitez's defence organisation could take a toll on the Reds' attack that has apparently been lacklustre—apart from the fireworks we say in the last game. So, there are chances for Liverpool to drop a few points. Especially, the game against Newcastle, in the end, would surely threaten their title chances.
Moving on to the tough ones, the games against two London clubs could cost a few points. Although the only silver lining about it is that both of those games is that fact that both of them are home games. Anfield isn't a place club like playing—especially this season.
Manchester City on the other hand only has two games that fans could be certain about winning—their games against Fulham and Cardiff City. As they are back to back games, they could give them a good rhythm before the tricky fixtures start kicking in.
Dicey fixtures: 
Teams like Crystal Palace, Leicester, Brighton, Burnley always have some surprise at their disposal. Crystal Palace at home usually exacts a grind to get points. And in case you forgot, in the last meeting of these two, the defending champions suffered a 3-2 loss at their home. Burnley have shown the flashbacks of their last season's sublime defensive display of from last season many times this season—you never know when turf moor can become an impenetrable brick wall. Leicester and Brighton have ample attacking pedigree and with fixtures congestion kicking in, don't be surprised if you say Manchester Blues dropping a few points in these games.
Difficult games:
Who wouldn't any team fear to go against Manchester United's rejuvenated side under their new manager? Their glorious comeback against PSG left a strong statement all across Europe. It'd surely be a fierce contest. Apart from the Manchester Derby, they'll play Spurs at home which is winnable to some limit but a game against the Big 6 is always dubbed as a difficult one.
Is it possible?
The race for the league title is still open. All Liverpool and Manchester would want at this moment would be to not drop any points and hope for their opponents to do so. The rule is pretty simple, do or die. Either win or watch the other team lift the trophy. Manchester City are clearly on the driving seat—with a very thin margin for error—we've seen many surprises this season, there are fair chances of seeing another. Only time will tell.