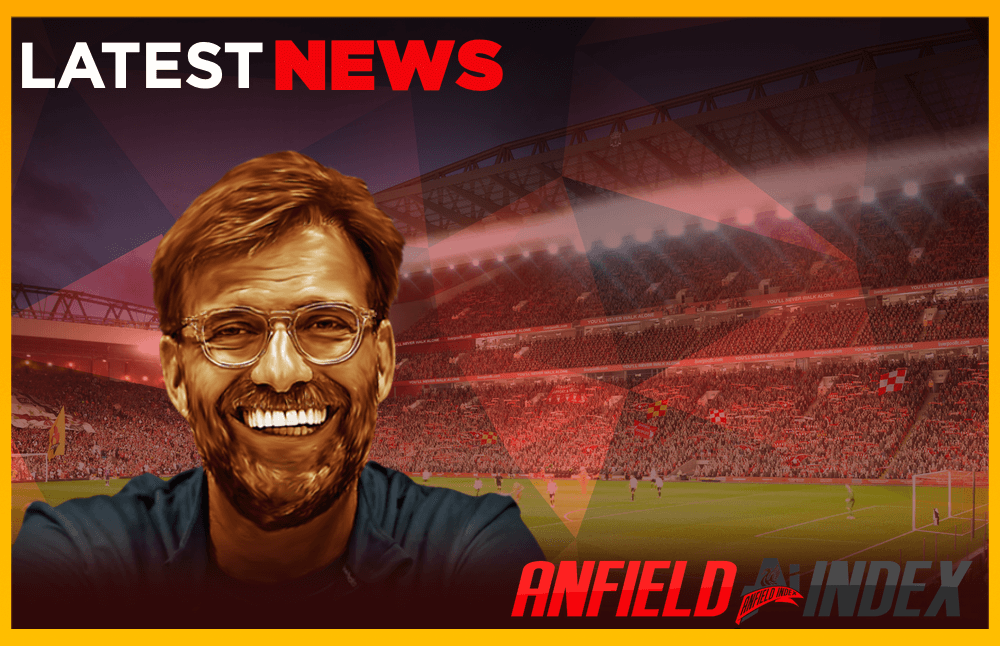 Can this Liverpool Team Finally Deliver the Premier League?

One of the most menacing attacking trios in world football; a menacing defence that boasts possibly the best centre-back in the world; and a non-stop midfield, and yet there are still question marks over Liverpool's title credentials.
Last season, the Reds fell short by a single gut-wrenching point to the money-flailing Manchester City, but given their step up from fourth over the last two seasons, there is certainly space for optimism for the 2019/20 campaign.
Despite coming so close, it's been an absurdly quiet summer for reigning European champions on the transfer front, but many see a few opportunities from which Jurgen Klopp's team can improve through new signings. The team is strong across the board, but there's always the looming shadow of City's star-studded squad just over the M62.
So, is this Liverpool team actually good enough to deliver the league title this time around?
A painfully empty summer
Champions League winners usually flex their new influence in the ensuing transfer market, often adding a top talent that's desperate to win a trophy: but not Liverpool. Aside from the youth team-padding addition of Sepp van den Berg from PEC Zwolle for £1.3 million, per the BBC, all of the exciting transfer rumours have come to nothing.
Fellow leading contenders Manchester City, on the other hand, have spent £81 million according to Transfermarkt, so far, on players who at the minute mostly add depth. The £63 million Rodri will be competition for the ageing midfield stalwart Fernandinho, while Angelino and Zach Steffen won't be starting XI players for a while.
Liverpool already boasts a strong amount of squad depth with flexible players. Klopp prefers to leave pockets in the team to allow young players to push in if the chance is presented – just as Joe Gomez and Trent Alexander-Arnold have done. So, where will the next forward come from within the team?
Klopp's 'new signings'
After signing on 31 August 2017 for £34.2 million, Alex Oxlade-Chamberlain quickly revealed himself to be a sensational central midfielder. Held out on the wing for Arsenal, up the middle, Ox continued to prove himself to be that driving force that the Reds needed to connect the midfield to the attack.
With Naby Keita struggling to stay in the team and a corps of mostly balanced or defence-minded midfielders left behind, Oxlade-Chamberlain's tenacious play was missed to an extent. Now, after a season out with injury, Metro reports that the Liverpool boss sees the now-fit Oxlade-Chamberlain as a new signing.
Ox is joined by Adam Lallana, Joe Gomez, and Rhian Brewster as now being fit to compete for places in the team over pre-season. Gomez's return will be one of particular intrigue having suffered from serious injuries two seasons in a row. Nevertheless, when he's played, he's been sound on the backline.
With these players all re-entering the fold, Klopp doesn't see too much need to splash out over the summer. Talking to the Liverpool Echo, the German manager explained that the team is already good enough, but if they can bring in someone else who improves the team, they may.
With Klopp keeping his cards close to his chest in the transfer market, the Reds have slipped even further behind City in the running for the 2019/20 Premier League title. As of 25 July, Betway has Liverpool at 9/4 to win the league, with City leading at 8/13. The reigning European champs have also fallen behind City and Barcelona to repeat in the Champions League, sitting at 15/2.
Liverpool are certainly in the running with this team, but City once again pumping their squad up with more talent seems to tip the favour towards the blue half of Manchester. But there's still time for Liverpool to add some reinforcements if the chance presents itself.
Maybe adding one more talent wouldn't hurt
All summer, Liverpool fans will have been hearing about Lille sensation Nicolas Pepe. Playing for the club that bore Eden Hazard, Pepe followed his 14 goals and five assists in his breakout 2017/18 campaign with 23 goals and 12 assists last season. As we detailed at Anfield Index, he'd be an ideal fit for the Reds.
Easily one of the best players in Ligue 1 last season, bar Kylian Mbappe and Nimes' unexpected defensive midfield sensation Teji Savanier, Pepe is on everyone's shortlist. However, Liverpool's inactivity has allowed other big-names to muscle into the fold, with Arsenal and Napoli reportedly making a hefty bid for the forward.
On paper, bar any major injuries in the coming weeks, Liverpool will enter the season with a stronger team than last season. They finished second-best in 2018/19, but with a little bit of luck and improvements from younger players in key areas, the Reds should be capable of pushing for the title again.