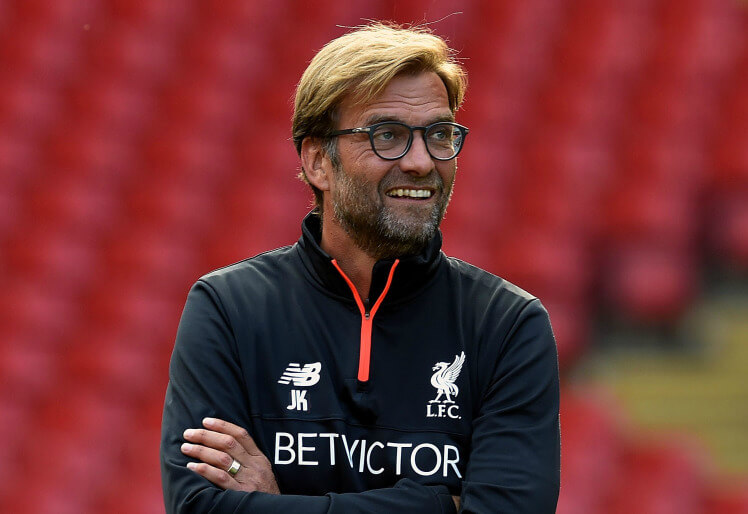 CL Outlook: Are Ajax Still Dangerous Without Dream Duo?
Ajax may not be the force they were during a blistering run to the UEFA Champions League semi finals in 2019, but along with Atalanta, they are not to be taken lightly.
It will be with considerable relief that Liverpool face an Ajax side bereft of Hakim Ziyech and Donny van der Beek, and with Ajax losing in their last match prior to the international break (1-0 vs Groningen), their confidence has undoubtedly taken a collective hit.
Despite this, there are three clear danger men for the Reds to watch out for.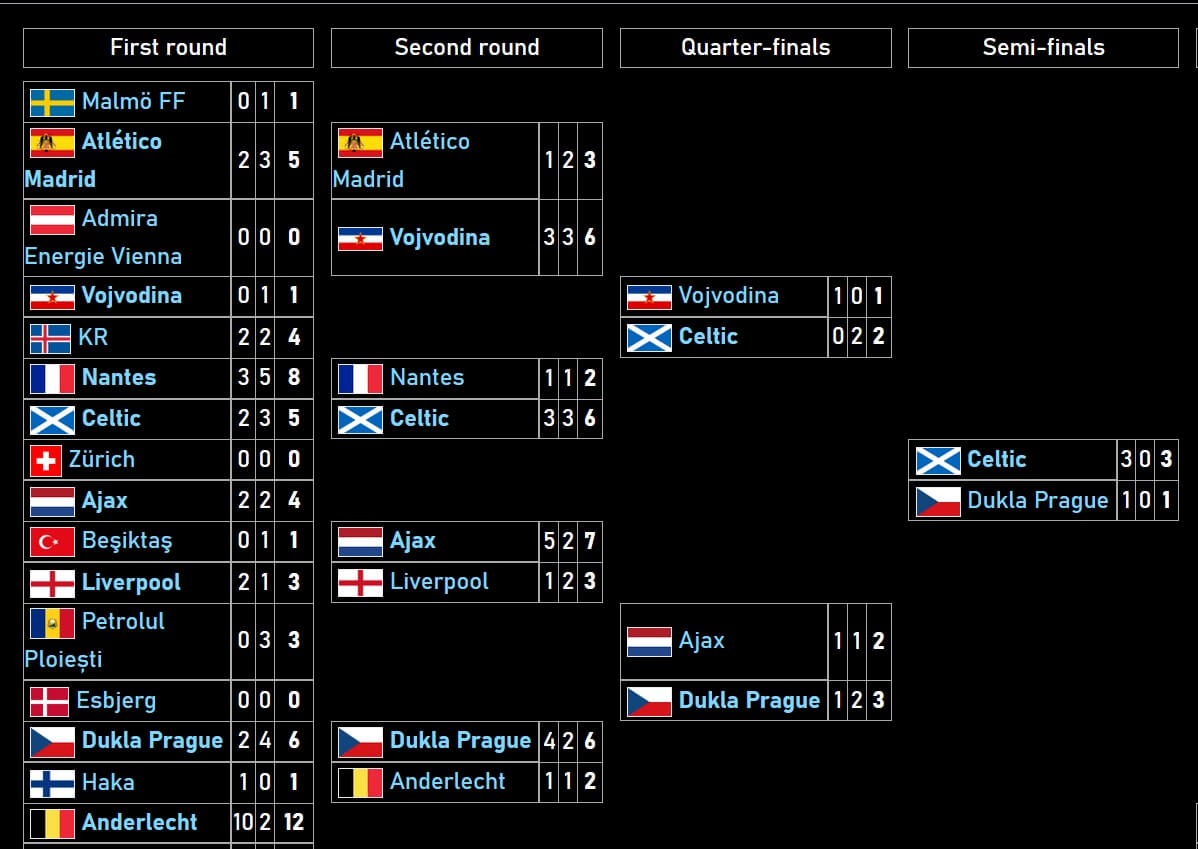 This is the top half of the bracket for the 1966/67 European Cup – the only previously time Liverpool have fought Ajax competitively.
Dusan Tadic
Being English champions, and thus commanding utmost respect within the multitude of live wagering markets available for key soccer events, Liverpool will enter all six of their Champions League group games as favourites. Even so, the start – save for a trip to Atalanta – could hardly have been tougher.
If considering both set-piece and open play situations equally, much of Ajax's potency comes from Dusan Tadic. He is criminally overlooked by many non-Dutch clubs as a threat due to his age. Yet, his goalscoring outings have often seen Ajax flourish brilliantly, especially on home turf, with four of Ajax's last six wins to yield a margin of three or more goals involving a Tadic goal.
Any Reds fans with vague recollections of Tadic at Southampton in the mid-2010s will note how much more positionally diverse he is these days. While he does not go box to box like a man in his prime, Tadic has a degree of positional sense that few others can emulate. Given sufficient space, he can play off the farthest forward in a manner reminiscent of former Ajax legend Dennis Bergkamp, adding further potency to the attack.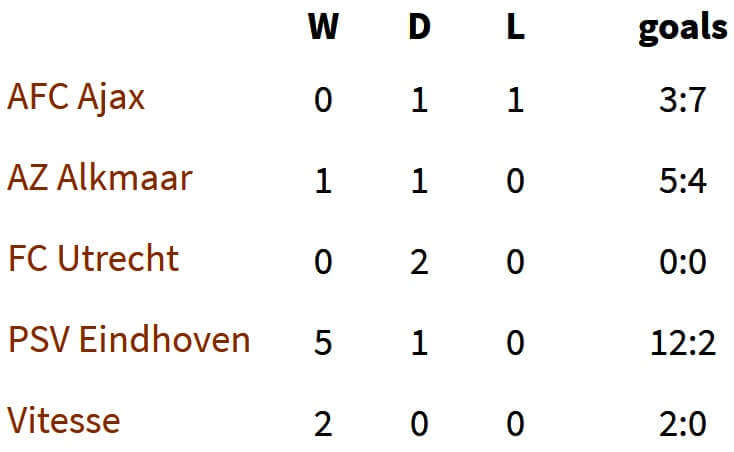 Liverpool's all-time record vs Dutch opposition.
Quincy Promes
Promes' ability to play on either wing allows him to disrupt opposition plans week after week, and overlap with Tadic to great effect. Primarily a left-winger, but also a good backup in what is now the reinvented 'number ten' role, he will perhaps remind some Reds of 90s cult hero Patrik Berger. In any case, his creativity and unnerving ability to unlock defences with slick counter-attacking will undoubtedly cause Liverpool problems, as could a fierce shot.
His all-round skills yielded four goals in last season's Champions League, and with three of his previous six goals in Europe's top competition coming inside the first 20 minutes of play, Promes is clearly a man who wants to attack from the very start, with little patience for tactical niceties:
On current form, it will be through Promes that Ajax launch their most purposeful attacks, unless Trent Alexander-Arnold can return to the level he was at this time last season after a comparatively indifferent start to 2020/21.
David Neres
Neres completes a trio of attackers that boast excellent ball control and vision, making Ajax the textbook Eredivisie team – even if the brand of 'total football' once boasted by the great team of the seventies holds far less sway in the Champions League's post-1992 format.
Unlike Promes, however, Neres specializes in lateral movement, looking to take the ball past defenders. With Andrew Robertson set to be Neres' main marker in both clashes, Neres will know well the dangers of over-committing, making it a duel of nerves that Robertson should shade, provided that the hangover from the nightmare Villa game is truly gone. If that is not the case, Neres will give Liverpool some heart-stopping moments, as he is no stranger to drifting infield and testing goalkeepers from unexpected distances.
Neres can only do this by playing to his preference of dominating the half-spaces, which typically emerge between the nearest holding midfielder and the gap between LB and LCB. Such gaps typically reveal themselves when fatigue sets in, as they did on the night of Liverpool's elimination from last season's Champions League. That penchant goes some way to explaining why 50% of Neres' goals in 2019/20 came inside the final 15 minutes of the 90. So too does it give Liverpool some real food for thought, as challenging autumn lies ahead.