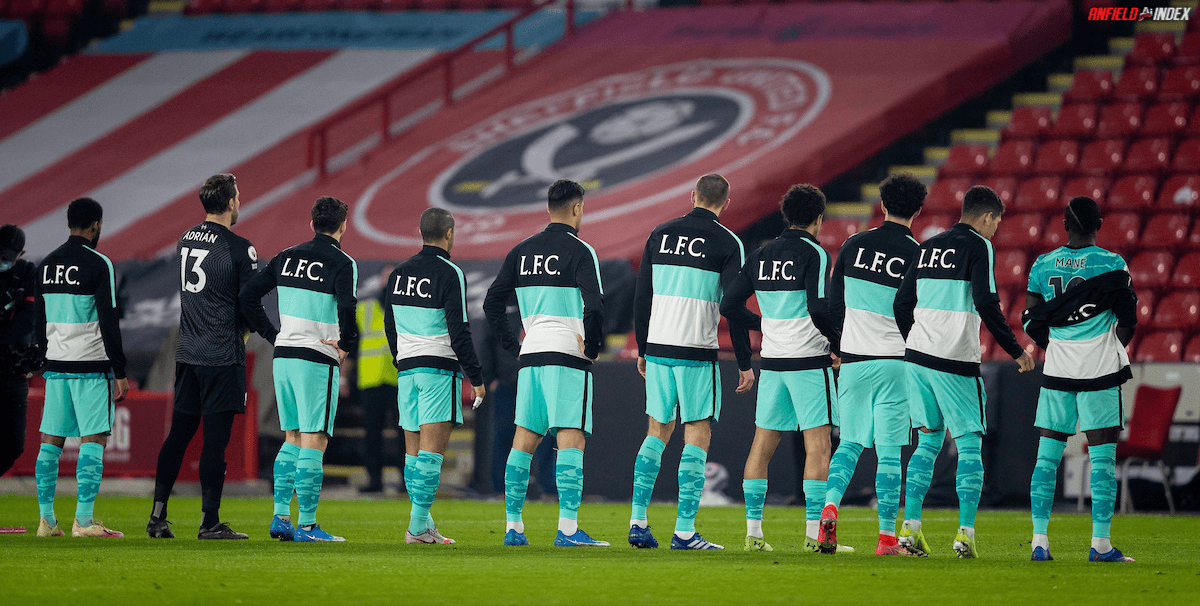 Liverpool's New Shape
To put it bluntly, Liverpool dominated Sheffield United. In previous games against the Blades, it's been a struggle and the Reds have needed to dig deep to eke out wins. This game wasn't like that, though. It finished 2-0 but it could've easily have been 5-0. In fact, it probably should've been. 
Jurgen Klopp, to the surprise of many, didn't make any changes to his midfield or attack. There had been rumblings in the build-up that Fabinho and Diogo Jota might be in the squad and Naby Keita might make his first start of the year. However, the latter only made the bench while the former two didn't even travel. 
There was a feeling of 'oh no, not again', at least on social media. But it was apparent from the first minute that while this may be the same personnel, it was a different system. 

It was the same one Liverpool used for 20 minutes after the break in the derby. 
Liverpool tried something different against Sheffield United. I thought it worked well. pic.twitter.com/pMGph8d7Uq

— Sam McGuire (@SamMcGuire90) March 1, 2021
Curtis Jones flitted between centre-midfield, left wing and left midfield. Andrew Robertson was essentially a left-winger for the game and Sadio Mane was paired with Roberto Firmino in the attack. Mohamed Salah stayed fairly wide on the right and Trent Alexander-Arnold played a variety of roles. 
He seemed to tuck inside to make up part of the midfield on occasion, he was part of a back three from time to time and he was getting beyond Salah and deep into the final third.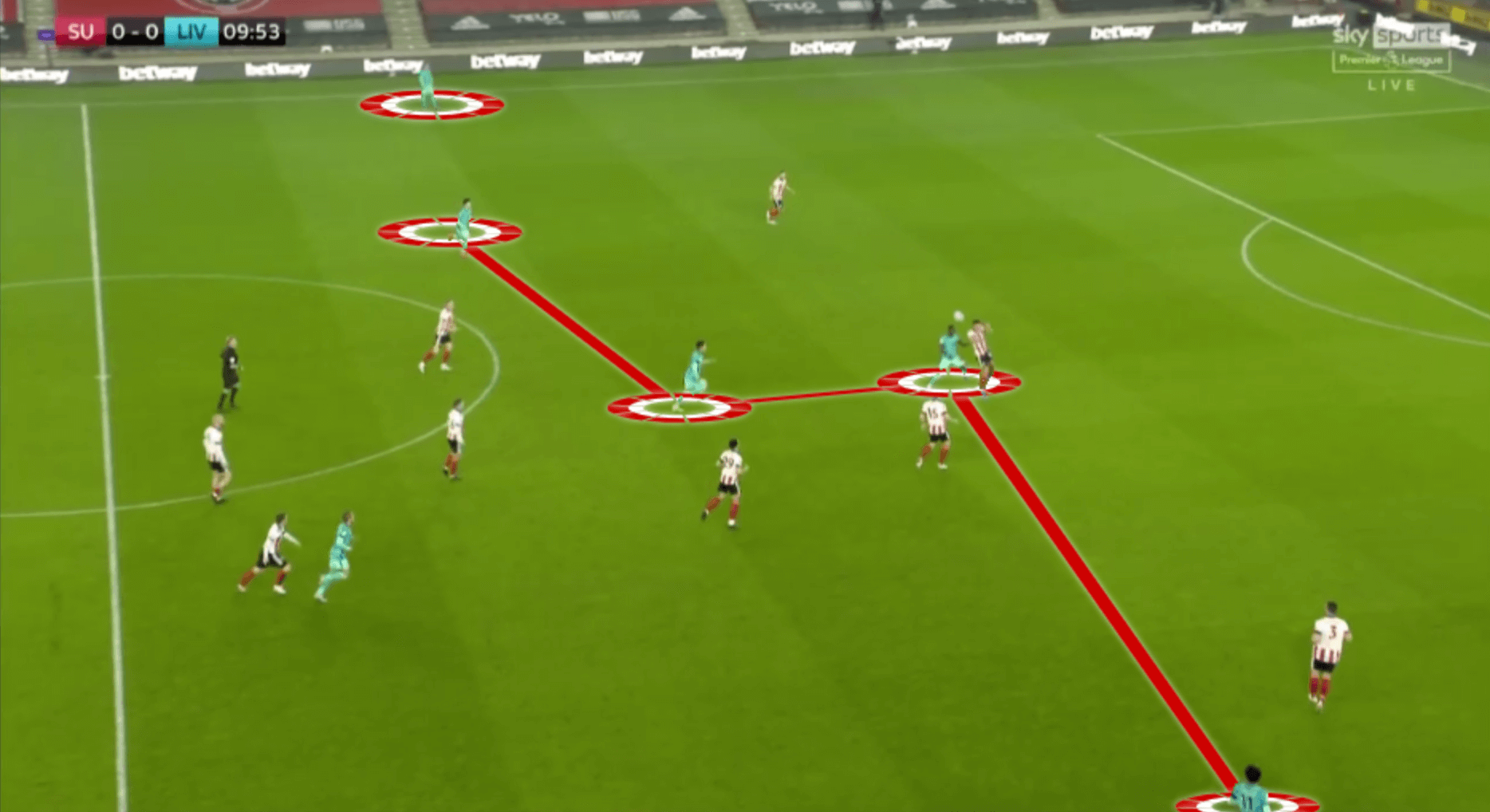 The still above highlights how Liverpool looked in attack. Mane would lead the line, Firmino would support him and Jones would take up similar roles to a traditional inside left forward. However, Robertson would be the widest outlet on the left and Salah would mirror that on the right. This phase of play results in Firmino latching onto Mane's flick before forcing Aaron Ramsdale into a save. He should've done better, but it was a clever team move and the forwards combined in a way they haven't for a while. 
Klopp has been accused of being too stubborn, yet over recent weeks he's tried different systems and Liverpool have looked impressive. 
This particular style seemed to really suit a number of players. Alexander-Arnold, for example, was very involved. The 22-year-old assisted three shots and had three shots of his own. Thiago and Wijnaldum dictated proceedings and never seemed to look stretched in midfield, largely because of the role played by the No.66. 
Jones looks readymade for this hybrid midfield/forward position and he took his goal like a seasoned veteran. Many had wondered when we might see the academy version of him. This might be how Klopp unleashes him.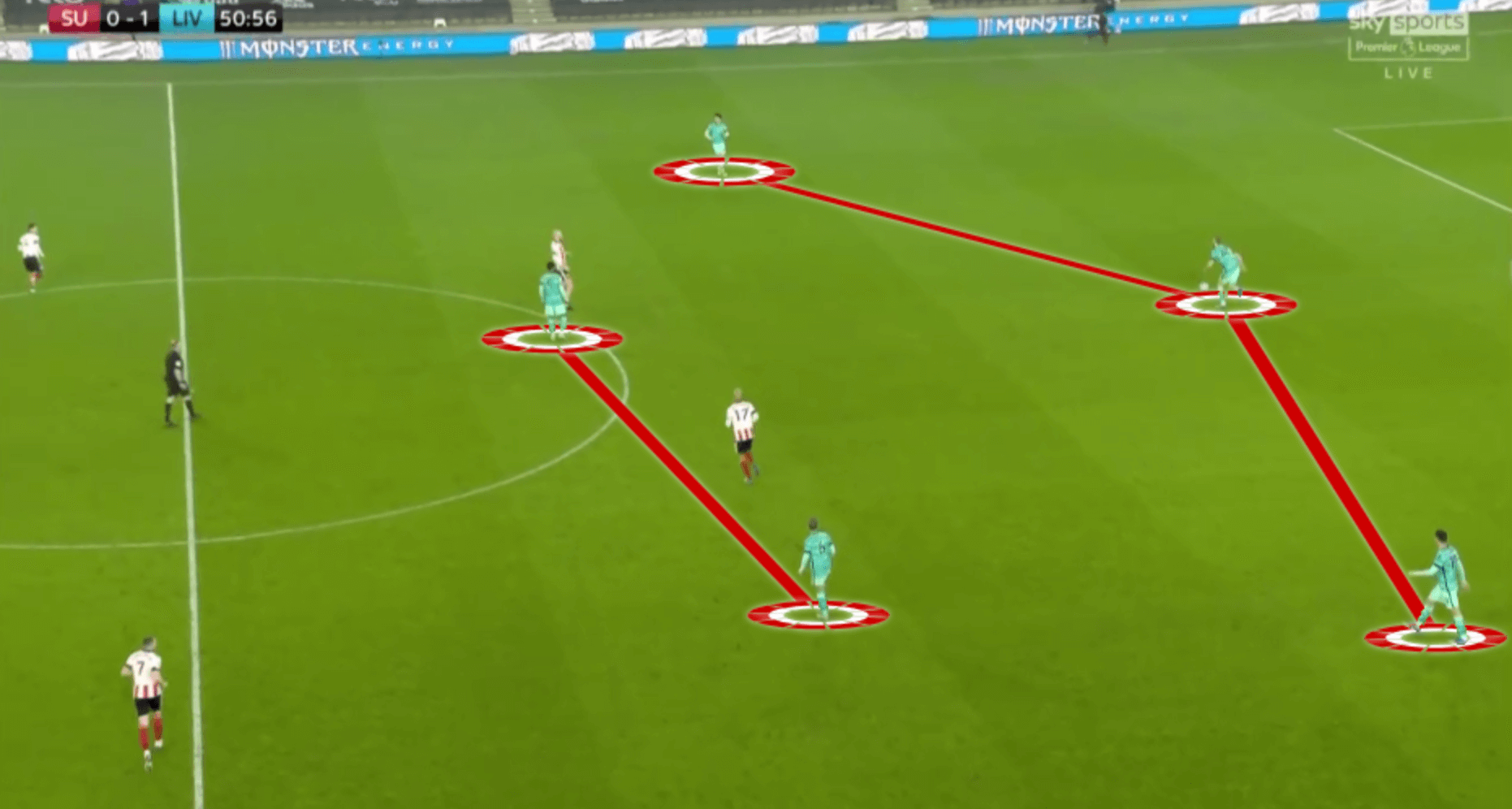 What I did find really interesting was how synchronised the players seemed to be, despite this being a fairly new system. It suggests that this is something they've worked on but, for whatever reason, never really had the opportunity to use it. In the still above, you see Alexander-Arnold as part of a back three with the midfield two screening them.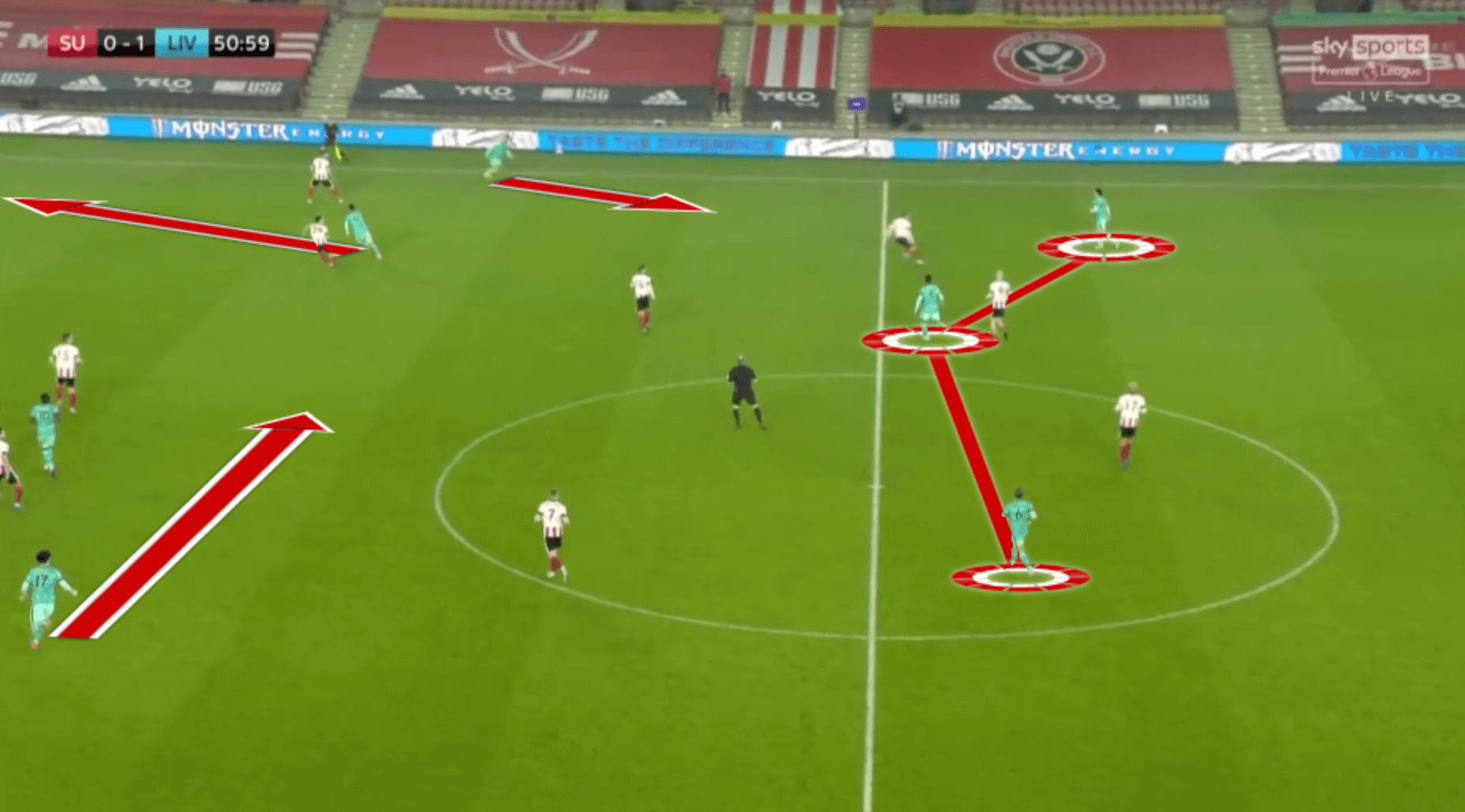 He then carries the ball into the middle third, making it so the visitors have a three-man midfield. Salah then darts backwards to make himself a passing option and this creates space for Firmino to attack. Jones then spots the space in the centre and makes a move for it, knowing full well Robertson is keeping the width on the left. 
People will say it's only an injury-ravaged Sheffield United, but the Reds were rampant. It was a fluid system that carved out enough chances to win two matches. Liverpool still have Jota and Fabinho to add to this in the next few weeks. In the space of a month, Klopp's gone from being a one-system manager in the eyes of many to genuinely having three fully-functioning systems with various styles.