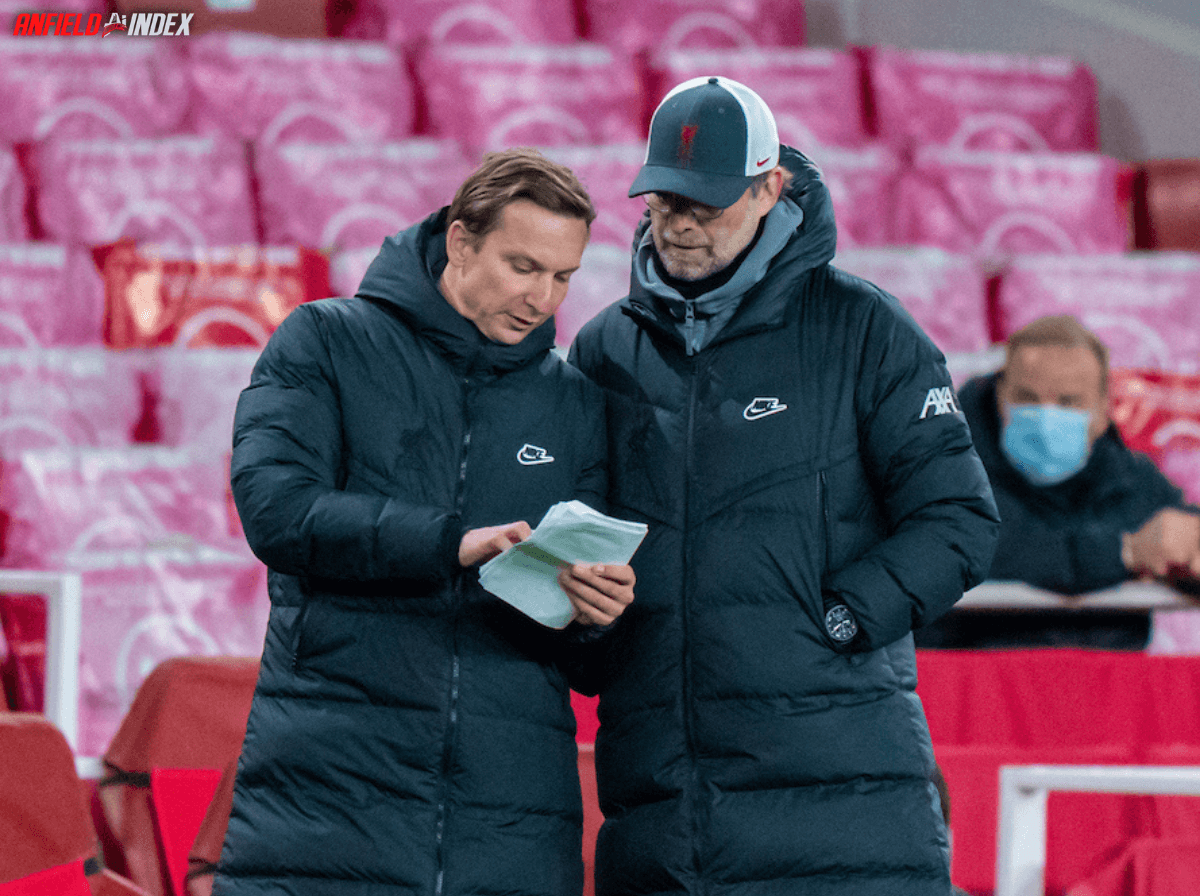 Liverpool Target a Striker in the Summer Transfer Window
Liverpool started the 2020-2021 Premier League campaign with a lot of promise. The historical English giants had come off an impressive 2019-2020 season, which saw them win the Premier League with 99 points.
Unfortunately, the following season did not go the way they had intended. Liverpool struggled to replicate their form and results from the previous two seasons, and they were not able to defend their Premier League title.
One of the significant issues for the team, especially during their poor form in the winter, was a lack of goalscoring. The question is whether the Reds can overcome these issues by signing a top-quality striker in the summer transfer window.
Liverpool's 2020-2021 Season
Liverpool finished the 2020-2021 Premier League in third place, saving their campaign and securing a spot in Champions League football for the upcoming season. The Reds, however, were not in the Champions League places leading up to the final weeks of the season. They looked as though they might miss out on Champions League qualification, which would have been disastrous for their summer transfer preparations.
Jurgen Klopp's team found their form at the very end, won several matches in a row, and finished above West Ham United, Leicester City and Chelsea to secure the third spot.
The disappointment for Liverpool was their inability to defend the Premier League title. Despite finishing the previous campaign with 99 points and winning the league at a canter, they could not put up a fight to defend their trophy.
Manchester City won the Premier League in 2020-2021 with ease, finishing on 86 points and 12 points ahead of their closest rivals Manchester United. Liverpool followed a further five points behind United. Fans may have overlooked Premier League disappointment if Liverpool succeeded in other competitions. Unfortunately, the Reds did not win any significant trophy by the end of the campaign.
Do Liverpool Need a Striker?
One of the most significant issues for Liverpool was goalscoring, especially in the winter. The Reds endured a tough January and February, where they lost several games at home and often failed to score a single goal in those matches.
At the end of the 2020-2021 campaign, Egyptian winger Mohamed Salah finished as Liverpool's top scorer. He scored a total of 31 goals in 51 matches and provided six assists to his teammates.
The following closest players were Sadio Mane and Diogo Jota, with 16 and 13 goals, respectively. The team's primary centre forward, Roberto Firmino, scored a measly nine goals and offered nine assists to his teammates in 48 matches.
If Liverpool are to replicate the form they showed in 2018 to 2020, they must find a way to score more goals throughout the season. They cannot afford to have only one or two players scoring more than 15 goals in all competitions, as they will not win enough matches to achieve their long term goals.
Who Can Liverpool Sign This Summer?
Liverpool missed out on the signing of Timo Werner from RB Leipzig last summer when he signed for Chelsea instead. Manager Jurgen Klopp had desperately wanted to sign a striker, but the team decided to go with what they had.
They did secure Diogo Jota from Wolves, but he was seen as someone for the future. The fact that he produced at a high level was an unexpected benefit, but the Reds will have to sign a first-team centre forward if they are to compete in 2021-2022 and beyond.
Some of the names linked with a transfer to the club include Danish forward Joakim Maehle from Atalanta, Donyell Malen from PSV Eindhoven, Jeremy Doku from Rennes, and Alexander Isak from Real Sociedad.
While Liverpool are linked with French superstar Kylian Mbappe from Paris Saint-Germain, such a transfer would likely cost a lot more money than the club has spent on transfers in the recent past. Even when Liverpool did spend big on the likes of Alisson Becker and Virgil Van Dijk, they compensated by selling Philippe Coutinho to Barcelona.
Premier League 2021-2022 Predictions
Liverpool will be desperate to secure a striker this summer as they look to challenge for the Premier League title next season. Champions Manchester City will be serious contenders as they seek reinforcements to Pep Guardiola's already star-studded squad.
Other teams in contention for the title include UEFA Champions League winners Chelsea and last season's second-place and Europa League losing finalists Manchester United.
The question of where Liverpool finishes in the league will depend heavily on who they sign to play as their striker. If they can secure a top striker who can get them 15 to 20 goals in all competitions, they should compete for the biggest trophies.