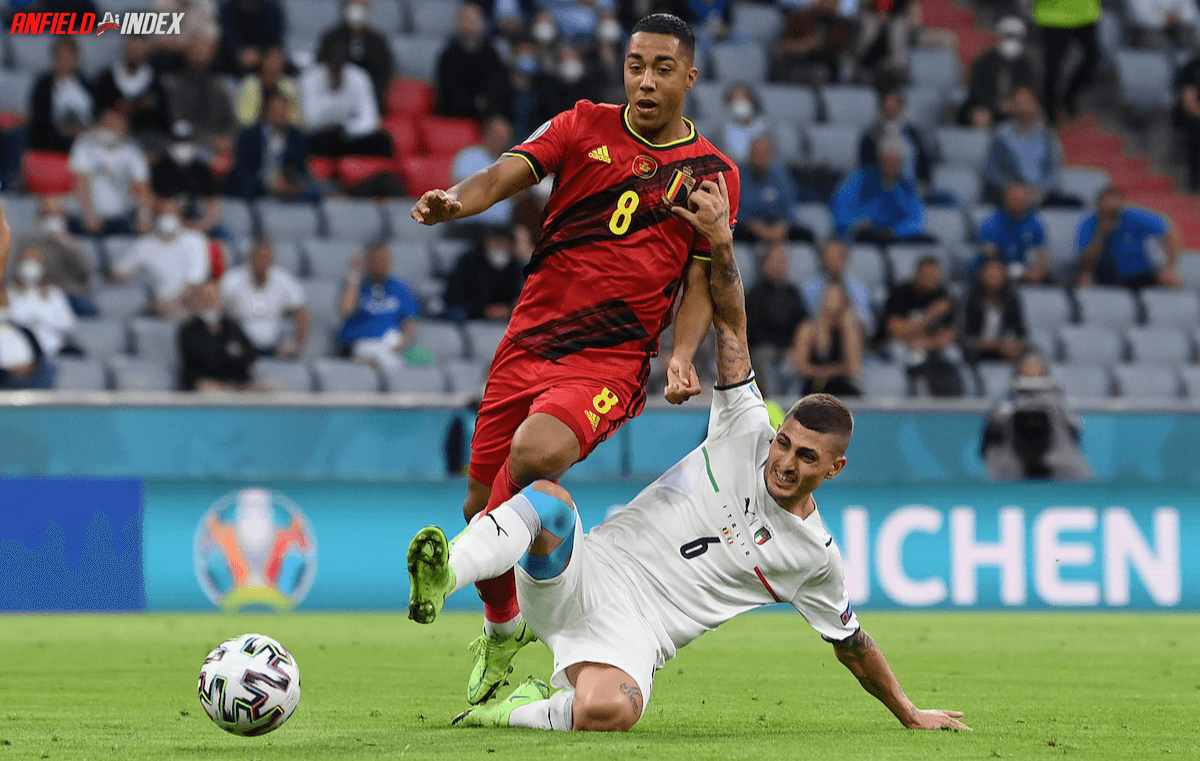 Why Saul makes more sense than Tielemans
Liverpool have been linked with a lot of midfielders this summer. There's a new name every week and then, after a while, you see the same ones reappearing on the list. Youri Tielemans was once again back on the agenda this weekend after reports emerged claiming he's top of the club's summer shortlist. 
According to Sacha Tavolieri, the Belgian maestro is interested in a move to Anfield and Jurgen Klopp is a long-term admirer of the player. 
Earlier on in the summer, it was suggested a fee in the region of £60million would be what was required to pry the midfielder away from the King Power Stadium. Sven Claes then claimed that Tielemans was looking to earn more money. 

As detailed in my Patreon piece on the subject, if you factor in the transfer fee and consider that the 24-year-old reportedly turned down an offer from Leicester to give him parity with the likes of Jamie Vardy on £130,000-per-week meaning he's going to want in excess of that, the overall package to sign Tielemans is likely going to cost close to £100million over a five-year contract. 
The Reds will break the bank for players they consider to be game-changers. They did it with Alisson and Virgil Van Dijk. They'll no doubt do it again. Does Tielemans fall into that category? Personally, I'd say no. 
The former Monaco man is clearly a talent. The Leicester City No8 has the ability to dictate the game, he's a goal threat from distance and a creative menace. However, there are concerns over his speed and defensive work rate. He's not that physical presence. He's also much more ball orientated. For some, this won't be a negative. They want their midfielders on the ball. Football is all about balance, though. 
Liverpool are looking to replace Gini Wijnaldum. Now, it doesn't necessarily have to be a like for like replacement, but, for example, you can't bring in someone completely different. They still have to fit into the existing system. 
Wijnaldum averaged around 50 passes per 90 last season. That involvement is what you're looking to replace. The Reds already have players who set the tempo in Thiago, Jordan Henderson, Fabinho and Trent Alexander-Arnold. Adding another one to the mix would come at a cost. You can't add another ball player without it having an impact on someone or something else. 
Tielemans, in a counter-attacking Leicester team, averaged near 70 passes last year. He's another who is much better with the ball at feet. He wants to be involved. Now, that isn't to say his game can't be changed to fit into a role within the Liverpool system. But are you really going to spend £100million on a player who needs to essentially change their game? Maybe you do if you're a Manchester United or a Chelsea. 
Those in charge of recruitment for the Merseysiders can't do that. They won't. Not when there are better value for money options out there. 
One such player is Saul Niguez. 
Initially, it was nothing more than a random link from a small Spanish outlet. This snowballed as last week went on and the mood went from 'Nah, not happening' to 'will he take Naby's No8 jersey?'. 
Now, there's been a lot written on Saul. There was a feature up on Anfield Index last week. I posted an in-depth report on him and followed it up with an interview on my Patreon too. 
There's a lot of talk surrounding his salary. According to reports in Spain, he's one of the highest earners at Atletico having signed a nine-year deal in 2017. However, there was talk last season that he wanted an improved contract which would be odd if he was the top earner. 
Even if he is on the big bucks, the breakdown in his relationship with Diego Simeone might be one of the reasons he's looking to move on. He might be willing to take a pay cut to get a Klopp hug. I know I would anyway. 
Ended up finding this… https://t.co/aLmcWUbjXY pic.twitter.com/f93Qmy7SaR

— Sam McGuire (@SamMcGuire90) July 9, 2021
Furthermore, even if he was put on the same salary as Thiago – highly unlikely – the overall package would still see him cost the club around £30million less than it'd cost to sign Tielemans. 
Liverpool would be getting a much more versatile player while saving money. In a Klopp squad, multifunctional players are key. It is one of the reasons Wijnaldum was so highly rated, he was like a chameleon. Saul has that about him. He isn't a high volume player either. Generally speaking, he ticks more of the boxes.