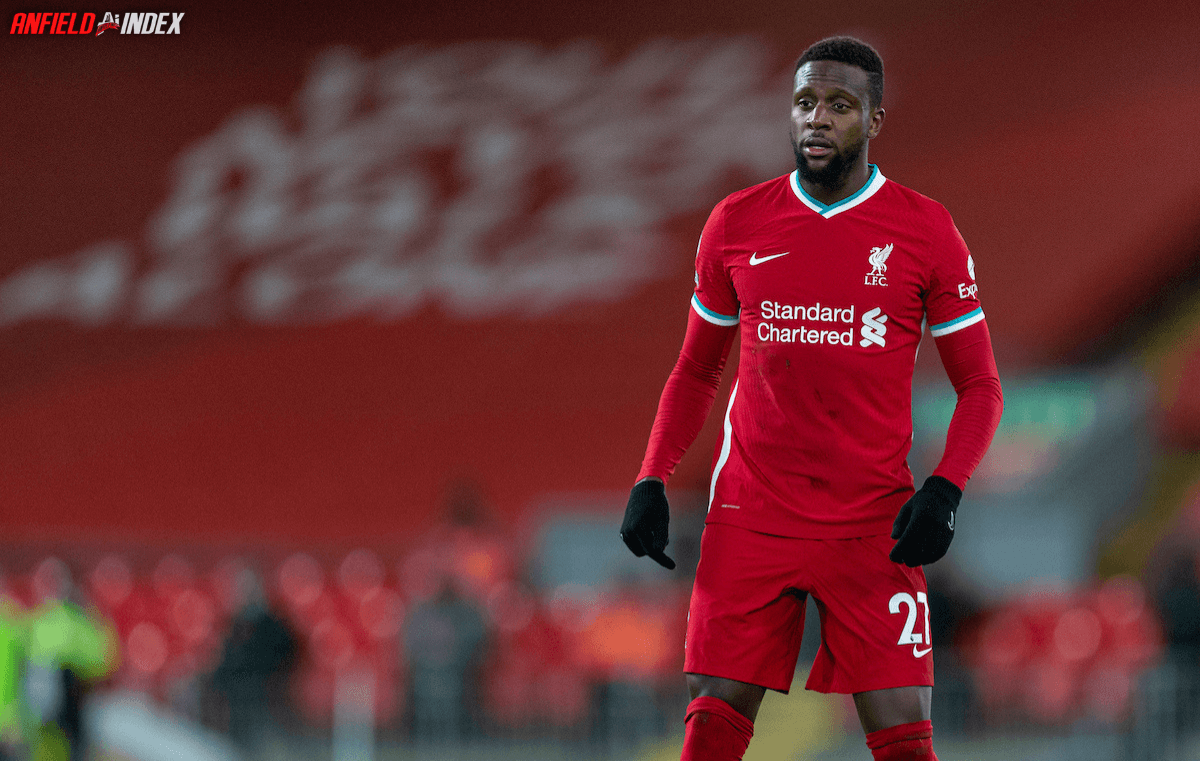 Time for Liverpool to dispose of the deadwood
Silly season is officially underway.
The Euros and Copa America are done, the beginning of the new Premier League season is still a month or so away, so it's time to obsess over transfers.
As per usual, Liverpool have been linked with a host of players, whether it be Florian Neuhaus, Saul Goodman – I mean Niguez, I've been seeing too many Breaking Bad GIFs! – Federico Chiesa or Kylian Mbappe.

The Reds certainly need additions in the summer transfer window, on top of Ibrahima Konate, if they are to compete with Man City in 2021/22.
Nothing drastic is required, contrary to the hyperbolic opinion of some, but there is no doubt that a new top-class central midfielder and attacker wouldn't go amiss.
While much of the focus will be on Jurgen Klopp's incoming business, there is also plenty of deadwood that needs removing, in order to streamline the squad and generate funds for new signings.
There seems to have been an inability to perfect this side of things in recent years, with unwanted individuals either staying put and clinging to their Liverpool careers or being sent out on loan.
Now is the time to move those people on.
Loris Karius is certainly one who stands out, with the German's time at Anfield effectively ending after his nightmare in the 2018 Champions League final.
With Alisson, Caoimhin Kelleher and Adrian acting as Liverpool's main goalkeeping options, there is no room for the 28-year-old.
Marko Grujic is another with no future on Merseyside and is someone Liverpool could receive a healthy amount for.
The Serb is never going to oust the current midfielders at Klopp's disposal, and while he is a good player in his own right, he isn't at the standard required to be a genuine success story for the Reds.
Sassuolo are reportedly eyeing up Grujic as a replacement for Italy Euro 2020 winner Manuel Locatelli, with the Serie A side an ideal destination for him.
Similarly, Harry Wilson must now settle at a permanent club, rather than bouncing from loan to loan and threatening to not kick on.
At 24, the time for temporary moves is over, and with both Premier League and Championship clubs mulling over moves, sealing his exit shouldn't be too difficult.
Then again, Liverpool had the chance to sell him to Burnley for £12million last summer, but decided against it.
Xherdan Shaqiri and Divock Origi will forever be Reds heroes after their efforts against Barcelona in 2019, but they are the other players who need a fresh challenge.
Between them, they managed just seven league starts last season, accumulating a combined tally of no goals and two assists in the competition.
Shaqiri and Origi are unreliable in terms of numbers, consistency and fitness, and the longer they remain at Liverpool the more of a hindrance they become.
Harvey Elliott looks like a younger, more vibrant version of the former, possessing a wand of a left foot and that ability to cut in from the right-hand side, so he should take his place in the squad.
Origi, meanwhile, feels out of place in Liverpool's attack too often, appearing lost alongside teammates who are in tune with one another.
A superior replacement should be acquired in his place – someone who can thrive both out wide and centrally – in order to make Klopp's squad more formidable.
Nat Phillips could even be seen as deadwood, depending on your stance on him, with other Premier League clubs keen on snapping him up.
Now is the time to receive a hefty sum for the centre-back's services – his stock may arguably never be higher than at this point.
It wouldn't be a disaster if Phillips stayed put, but there is a sense in moving him on, considering Konate, Virgil van Dijk, Joe Gomez, Joel Matip, Ben Davies and Rhys Williams would all still be at the club.
Takumi Minamino could also be sold after failing to convince Klopp last season, but he may get one more pre-season to show he is worth persevering with.
Focusing on signing players is all well and good, but this seemingly laidback approach when it comes to outgoings is starting to become frustrating.
It is vital that another summer doesn't go by with these same old faces continuing as Liverpool players, with their respective exits now long overdue.