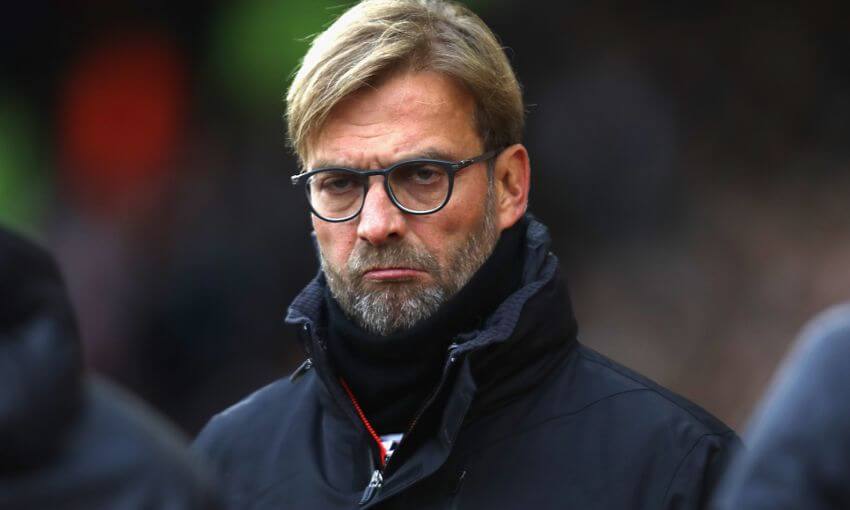 What Positions Still Need to be Filled by Liverpool?
Liverpool's disappointing 2021/21 season was largely due to a catastrophic series of injuries. All three senior centre-backs missed long stretches, along with Henderson, Jota, Thiago, and more. A return to even average injury luck should see the Reds bouncing back in 2021/22.
The higher-ups at Liverpool seem to be banking on this, having only made one transfer so far this summer. With the ascendency of Chelsea under Thomas Tuchel, however, plus a pair of serious signings at Manchester United, and Man City being linked with the likes of Kane and Grealish, there is a growing feeling that more money must be spent, and the squad strengthened, if Liverpool are to reclaim the Premier League title.
Let's look at the positions in which Liverpool need to strengthen heading into the 2021/22 season. After all, if you're placing a wager on the Reds' season on new betting sites in 2021, what happens in the rest of this transfer window could be crucial.
Central Midfield
Gini Wijnaldum made a mighty 179 appearances in his five seasons at Liverpool, and – in the injury-riddled 20/21 season – managed to play every Premier League game.
Now he's gone to Paris, and a replacement is clearly needed for Wijnaldum. Liverpool have plenty of options in-squad, including Fabinho, Henderson, and the emergent Curtis Jones. None of those players provide the calmness on the ball of Wijnaldum though or can dictate a game's tempo to the same level. Thiago displayed these qualities at Bayern Munich but has failed to replicate that form in England, and – even when healthy – Klopp invariably picked Wijnaldum ahead of him.
Liverpool struggled mightily to break down weaker opposition last season, losing to the likes of Fulham, Brighton, and Burnley. To avoid this happening again, they need someone to not only replace what Wijnaldum gave them but – arguably – to provide some more direct playmaking too. After impressing with his creativity during a loan spell at Arsenal, it's no surprise to see the likes of Martin Ødegaard being strongly linked with Liverpool this summer.
Attack
On paper, Liverpool have one of the best forward lines in world football. In practice last season, however, the attack was surprisingly stagnant. While the defence was decimated, Mane, Salah, and Firmino enjoyed largely injury-free seasons. Despite this, in 20/21 Liverpool scored 17 and 21 fewer league goals respectively than in the previous two years.
The arrival of Diogo Jota looked to have freshened things up. The Portuguese had an excellent autumn before he – inevitably – succumbed to injury. If Jota can stay healthy, there's a chance he replaces Firmino in the starting XI, providing a faster and more direct approach.
Having never scored more than nine goals in a Premier League season, however, there will be question marks over whether Jota can lead the line. Add in a stunning decline in form for Mane last season, and the imminent departure of Shaqiri, and there are suddenly a few question marks over Liverpool's attack. Harvey Elliot is coming back from a loan at Blackburn, but – at 18 years old – it's surely too soon to rely on him to provide a spark.
For years now, there have been calls for Liverpool to make a big-money move upfront. If not necessarily for a Haaland or Mbappe, at least for a proven, top-level striker. Following a turgid year in front of goal, and with the teams around them adding firepower, this may finally be the summer in which Liverpool pull the trigger.
Full Back
In Alexander-Arnold and Robertson, Liverpool possesses two phenomenally talented full-backs. If either got injured, however, there would be major doubts over their replacements.
Kostas Tsimikas has made all of two Premier League appearances since arriving in August 2020 but would fill in on the left if Robertson went down. Joe Gomez could technically cover for Alexander-Arnold, but Neco Williams is the only other natural right-back in the squad. He is 20 and has made only 12 league appearances in the past two years.
Liverpool have done well to strengthen the centre of their defence, with the imposing Ibrahima Konate arriving from Leipzig. There's a clear lack of depth at full-back though, and a pair of solid back-ups would definitely put Liverpool fans' minds at rest.