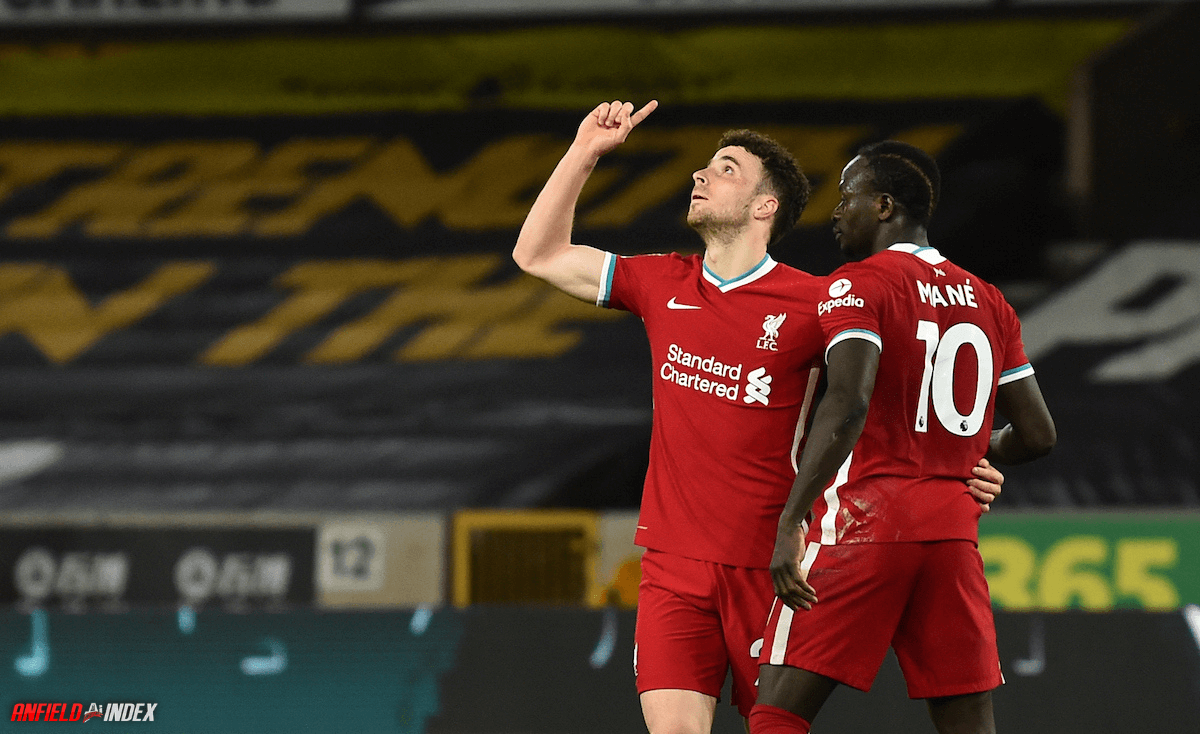 Diogo Jota: Is he ready to replace Roberto Firmino?
Diogo Jota has a bit of a knack for not particularly playing that well but managing to find the back of the net. It is a handy trait to have. 
He did just that against Norwich City in Liverpool's season opener, scoring the first as the Reds romped to what was a relatively straightforward 3-0 win. 
The 24-year-old scored with what was an instinctive finish after Mohamed Salah's touch fell kindly into his path. It was a finish that fans have become accustomed to since his arrival last year, with the Portugal international hitting the ball hard and low. On first viewing, many will think that Tim Krul probably should've saved it. 

However, this is something I've written about before. Jota takes a high number of his shots before keepers are set and, as a result, a lot of them look saveable. Watch it back, though, and you'll see that there's no chance the Norwich keeper can get down quick enough to get a hand to it. He goes with his foot and even then, the effort comes at him with such pace that he can barely react. 
Jota is a goalscorer. There's no question about it. However, he needs to work on other parts of his game if he's to usurp Roberto Firmino as the starting centre-forward. 
On Saturday, the former Wolves attacker was on the pitch for 62 minutes in total. He attempted just 12 passes and completed eight. Now, context is always key when looking at a small sample size. For starters, was he attempting riskier passes and is this why he finished with just a 66% pass success rate? 
Watching the game back, he was just sloppy in possession. He was under hitting passes and this seemed to kill off attacks. 
One instance of this happened fairly early when he could've played James Milner in down the right flank. However, the pass was really loose and the ball was intercepted.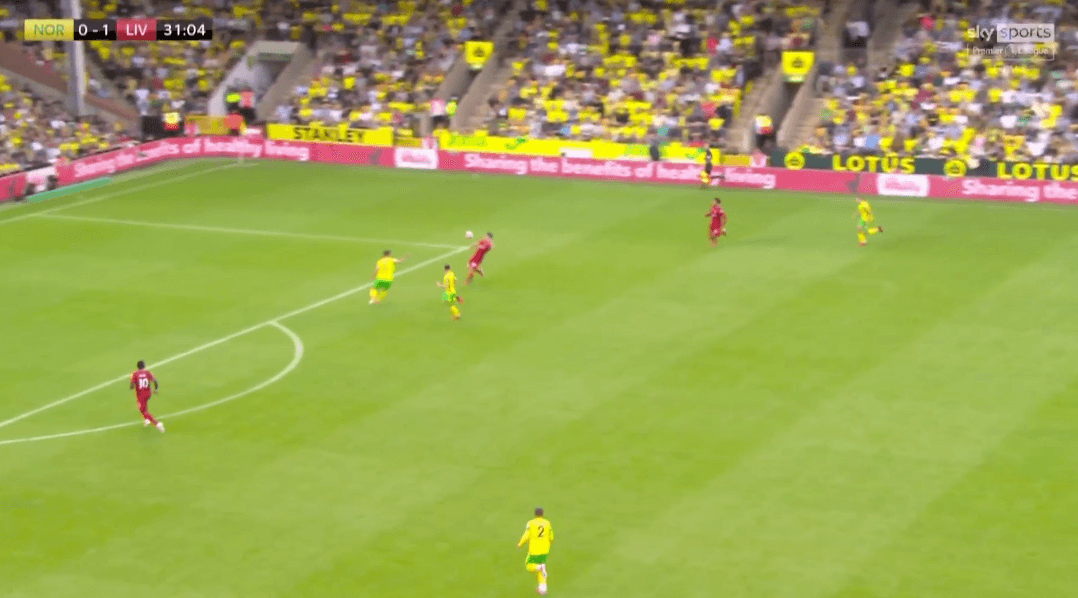 Then there was the above example. 
I'm not entirely sure whether Trent Alexander-Arnold's pass was meant for Jota or Salah. Regardless of who the recipient was supposed to be, the No20 was the one to latch onto the ball forward. 
It isn't an easy ball to control, but Jota seems to get caught in two minds. The versatile forward could lay it into Salah's run or he could loft it into Sadio Mane who'd then have a free run at goal. He ends up just shinning it straight to Max Aarons and a good opportunity is squandered. 
Firmino is also guilty of this at times. On Saturday, though, Liverpool looked much more of a threat as soon as their No9 was introduced. In fact, he finished the match having attempted more passes than Jota despite only playing for just shy of 30 minutes. 
The Brazil international was heavily involved in the Kostas Tsimikas effort not long after coming on. He found Mane with a pass in the area who then played in the Greek left-back. 
He also played a fairly big part in the second having carried the ball into the Norwich half before picking out Mane. Firmino then followed up the move and was free to tap home after Salah squared it. 
Until Jota tightens up his on-ball use, Firmino will likely be Klopp's go-to guy as the No9.