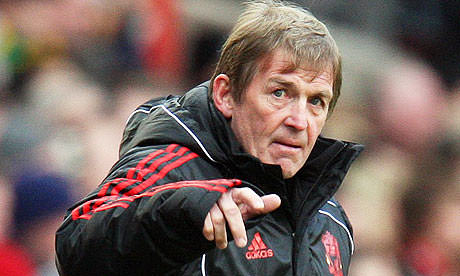 Top Liverpool Players Of All Time
Liverpool Football Club certainly boasts their team like no other with their many iconic players. Be it those 'Famous Anfield nights', 'You'll Never Walk Alone' or the 'Spirit of Shankly', football fans the world over recognise the iconic Merseyside terminology. Thanks to the club's recent resurgence under Jurgen Klopp, he has restored Liverpool to the top of the Champions League and Premier League football betting in every season. Determining who the greatest Liverpool players of all time is not an easy decision to make. Throughout the club's history, there have been many magnificent Liverpool football players including some of the world's best attackers, defenders, and goalkeepers. With many mixed opinions on who often carries the team to their victories, settle in for the debate of the finest members of the team in football history.
Kevin Keegan's football career highlights
Kevin Keegan was the footballing superstar of the late 1970s. Otherwise known as the 'Mighty Mouse', the famous player scored 100 goals during his 320 plus Liverpool appearances and ever since has gone soaring in the football community. Counting three league titles as well as an FA cup, a European Super Cup and two UEFA Cup winners' medals, it's certain that Keegan doesn't mess around when it comes to his matches, as he almost always comes out on top. As he famously flounced at Wembley, there is always a divided opinion on his place in the Liverpool Hall of Fame, but with his historic moments in the football industry, he definitely takes place in the running as a top Liverpool player.
Jamie Carragher – The loyalty of Liverpool's team
There are quite a few 'Mr Liverpools' in this list, but none more so than Jamie Carragher. As he was a vice-captain for a decade, he stands today as Liverpool's second-longest serving player and certainly holds plenty of historic moments in his football career. Holding the record for the most European appearances along with 11 domestic and continental honours, his 17-year career has most definitely done him justice. With almost the most experience out of any other player on his team, the ultimate one club player sets the bar high for his teammates. Having played over 700 games throughout his career, Carragher will always be in the hearts of many Liverpool fans.
The greatest ever goalkeeper – Ray Clemence
Known to be the 'greatest ever' in his position as goalkeeper, Ray Clemence served Liverpool well as the official Liverpool team sum him up to be 'without doubt the greatest goalkeeper ever to play for Liverpool'. Clemence stood behind the defence that transitioned the previously mediocre Liverpool FC into being the best club in the world. As he holds the record for the clean sheets in the history of football, the famous vivid green top he wore served him some of the best moments in his career. His great level of consistency set the bar strikingly high for future goalkeepers, and will certainly be one to go down in history. With such high and consistent performances during games, there are the club and also many players who are fan favourites to bet on. Sports betting sites like LeoVegas offer football betting on the English Premier League and more at leovegas.com/en-gb/betting.
The swift skills of Alan Hansen
One of the most stylish defenders to have graced the game, Alan Hansen is regarded as the best centre half in Liverpool history. With his elegant style of playing, he was always able to swiftly move from defence to attack with his great precise watching from the back of the pitch. Clocking up to over 600 appearances during his career, his time playing was served well with a record eight league titles in 13 seasons. As he played an integral part of each and every game, he became better and better in his football career with his skill to turn from defence to attack in a matter of seconds. To this day he is still marked down as one of Liverpool's most respected players, and his legendary status coming out on top for every game he played in his career.
Ian Rush and his goalscoring legacy
Lethal, tireless, talismanic – Ian Rush is Liverpool's all-time record goalscorer and by a colossal distance. The famous Welshman joined at just 18 years old and quickly became a player to remember with his staggering 346 goals. The highlights of his career are impeccable and like no other, winning five league titles, three times on the winning side in the FA Cup and most League Cup appearances with four winners' medals. When Rush was involved in the game, the team knew they were in for a mighty game as he almost never missed a goal, particularly in his famous win at the European Golden Boot in 1984. Every player since Rush showed what he was made of, wanted to be the next Ian Rush, and his legacy continues to inspire the Liverpool players continuously.
Steven Gerard – The Liverpool legend
Known to be Liverpool's finest ever player in the history of the club, 'Stevie G' was a sensation when he joined the club in 1998. Quoted as the ultimate Liverpool legend, the midfield maestro made over 500 appearances and his ability, loyalty and legendary status served the football club tremendously. Captain of The Reds from the age of 23, he made many moments in his career to last a lifetime. His magnificent comeback game in the 2005 Champions League final, the treble of 2001, and the 'Gerard Final' of 2006's FA Cup victory are just three of his famous triumphs. In 710 games, Gerard scored 186 goals and will forever be marked as the Liverpool king of football, as his skill and brilliance is like no other.
How Sir Kenny Dalglish saved Liverpool FC
Sir Kenny Dalglish otherwise known as 'King Kenny' played for Liverpool for more than half of his distinguished playing career. The Scottish international led the Liverpool forward line in over 350 games, his 188 goals propelling The Reds to six English league titles and to be crowned champions of Europe three times. With numerous highlights in his football career, his winning goal at the 1978 European Cup Final at Wembley was one to go down in history and has ever since shown legendary skill in his games for Liverpool. As he steered the club with humility through its two darkest periods following the tragedies at Heysel and Hillsborough, he led Liverpool as a player-manager to success and was such an important and impeccable addition to the team.