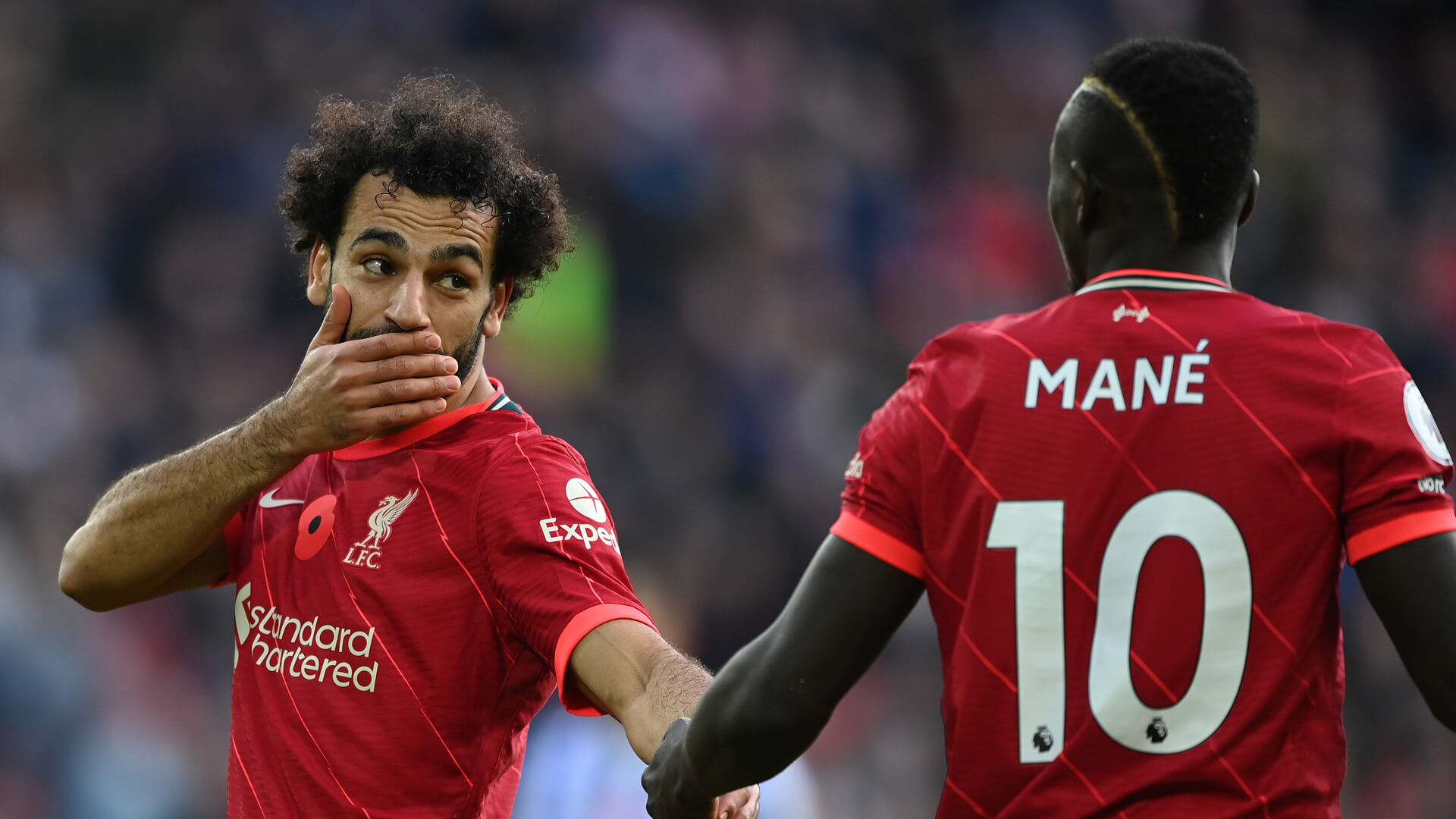 Liverpool pair Mane and Salah adding to their value at the AFCON
No further proof is required to show that Liverpool has two of the best African players and maybe two of the best in the world right now in Sadio Mane and Mohammed Salah. It was surely cries of joy, a bit of frustration and immense pride for the Kopites and the team from the red side of Merseyside, as their two superstars led their respective national teams to the finals of the African Nations Cup. For Kopites worldwide, bonuskode Bet365 has all the right numbers to make them torn between their two stars when they face off in the AFCON final in a few days.
While Sadio Mane was more hands-on and instrumental in his team's win as he scored a goal and provided an assist against Burkina Faso, Mo Salah was more of a vocal leader, encouraging his teammates from the frontline. The Egyptians had to go down to the wire with hosts Cameroon before edging it out on penalties.
However, there is another angle to the success of Mane and Salah at the AFCON. Their contracts with Liverpool expire in 2023, meaning the duo are in the final year of their contracts at Anfield. Their success now shines an even greater spotlight on them, and the big names of European football will certainly be taking notice and monitoring their contract situations. Both players have been part of Jurgen Klopp's deadly attacking frontline, alongside Brazilian Roberto Firmino. While Klopp is incredibly loyal to his players who have brought him sustained success at Anfield, including a Premier League title and Champions League glory, the continuous presence of both stars in Red may not be entirely up to him.
The most prominent talk has been around the contract of Mohammed Salah, whose value has been on the rise and interest in him as well. The Egyptian looks to be in a good space with both club and country, for now, but wanting a new challenge is something that drives every professional, and the bug may bite if he wins the AFCON.
Mane is more reserved, but his current form at Anfield and a few tense moments in the past may make him the most likely to leave among the two if Liverpool had to choose. The Senegalese has not been as potent in front of goal this season, but his role in the system is still very much essential, and his work rate for a forward is not easily replaceable.
Whatever the case may be, Liverpool and fans will be delighted to have a champion of Africa on their squad and the best two players from the continent.