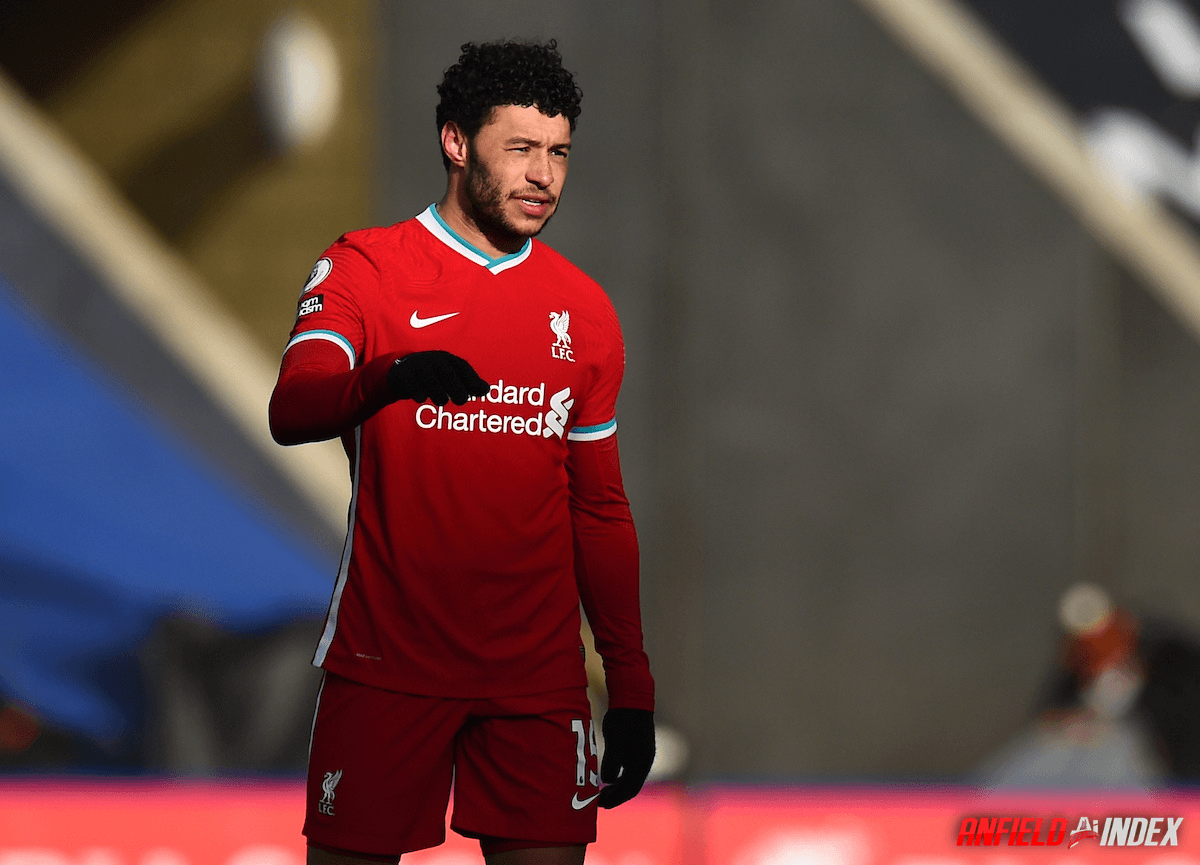 How Alex Oxlade-Chamberlain can replace James Milner at Liverpool

By no means are Liverpool in limbo but there is a lot of uncertainty over the future of a number of players currently on their books. 
The media focus has, rightly, been on Mohamed Salah. 
The two-time Golden Boot winner – who could well make it three this season – is out of contract once the 2022/23 campaign comes to an end. According to reports, he wants to extend his stay on Merseyside and the club are eager for him to put pen to paper on a new deal, but salary demands seem to be a bit of an issue. 
There is a stand-off between the club and his agent. There has not been any indication that either intends to blink first, either. 
He is not the only player heading into the final year of his contract though. Roberto Firmino, Sadio Mane, Alex Oxlade-Chamberlain and Naby Keita all find themselves in similar situations. 
In this piece, we're going to focus on Oxlade-Chamberlain. 
The 28-year-old had a productive spell in the first-team when Salah was away with Egypt for the AFCON. He scored in wins over Brentford and Crystal Palace from a right-wing position and genuinely played the role well. 
It was a bit of an eye-opener. He did okay as a false-nine and he has also played on the left side of attack in the past. The England international has filled in on both the left and the right side of a midfield three this season, too. 
When you actually think about it, he has played in six positions for the Reds this term and you could definitely use him at right-back in an emergency. He did pretty well for Arsenal as a right wing-back and Trent Alexander-Arnold is basically a midfielder most of the time, so why wouldn't Oxlade-Chamberlain be able to do that. 
As discussed in a previous feature, the idea that Jordan Henderson can replace James Milner as Liverpool's utility player is flawed. 
Perhaps the true heir to Milner's crown as Mr Versatility is Oxlade-Chamberlain. 
If he is happy with a squad role, it would be difficult to envisage Liverpool not extending his deal. Per Transfermarkt, he has not missed a game as a result of an injury this season. The No15 has had injury problems in the past but if you remove the two big ones from the conversation, the longest he's missed for the Reds is six games and that was with a hamstring injury. His record seems much worse because of the two long-term stints on the sidelines. 
A new deal might not actually be as risky as it first looks. 
You get a homegrown, multifunctional player who is content with being part of the squad rotation and with the ability to influence and impact games if he's given a chance in the team. Granted, he does often take a few matches to get up to speed and it can be frustrating, but this is a fairly niche role and every player capable of doing it will have some limitations. 
People have talked about spending money on a Milner replacement if he does leave because of his valuable a Swiss-army knife sort of player is. Why not save on a transfer fee and just give Oxlade-Chamberlain a new deal?