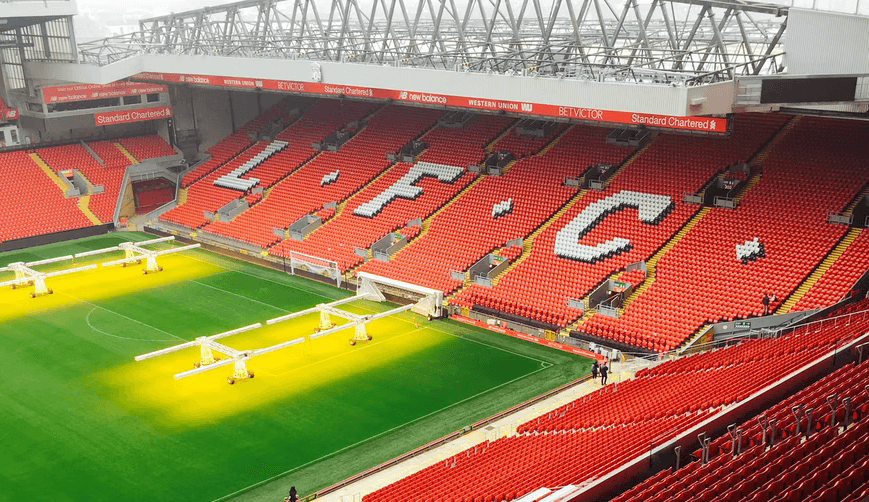 Are Liverpool perfectly poised to overtake City down the final stretch? 
The Reds were written off far too early in this season's league title race, and now due to a combination of a trademark Klopp charge and consistency on their part and signs of a Manchester City side starting to falter, it will go right down to the wire. All eyes are focussed on the 10th April game between the two sides, but the fixtures after that match will play an equally big part in where the title will go.
There is little doubt the momentum sits with Liverpool. The best metric to see who is currently playing better, especially in terms of the chances they are creating and conceding is with Xg, or expected goals, and that makes for fascinating reading. Since the turn of the year, with both teams having played 9 games at the time of writing, Liverpool have an Xg of 24.62 while City's is 19.94, only slightly above Manchester United's at 19.92.
For two sides with largely the same philosophy of high-octane possession football, that is a big win in Klopp's side's favour and means that they are going into this final crucial leg of the season in perfect form. Even the loss at home to Inter should not be seen as a negative, and possibly even a positive, a chance for a self-assessment and reboot. But let's now look at those game weeks following that huge clash at the Etihad.
Game week 33
The Reds welcome Manchester United to Anfield while City host Brighton. Despite Brighton having had a far better than expected season they have tailed off and are unlikely to leave Manchester with anything. Liverpool have the harder game, but United's slim chance of Champions League football is likely to have been extinguished by then, and at home Liverpool should be very confident of a win.
Game week 34
Again both sides have home advantage, Man City facing Watford and Liverpool with another derby, this time against Everton. Watford and Everton are in a very real relegation scrap. They will both be fighting for their lives, but there is a reason they are down that end of the table and you would expect two home wins.
Game week 35
Both sides travel to relegation-threatened sides, though Newcastle, Liverpool's opponents maybe home and hosed by then. Leeds have looked a different team under new boss Jesse Marsch's short tenureship, and both games will be perhaps the sternest test of the three so far, with Manchester City the least likely perhaps to drop points.
Game week 36
Game week 36 sees both sides at home again, with Liverpool and City facing Spurs and Newcastle respectively. Spurs have been their usual enigma this season, and as Liverpool will have no doubt found out the week before, the Newcastle players and manager will be playing for their future careers, even if safety has already been all but guaranteed. Liverpool again have the slightly tougher test on paper.
Game week 37
This weekend, Manchester City travel to West Ham, a team that may still have a chance of Champions League qualification. Even so, Moyes' side will offer a stern test. Liverpool go to the south coast to face a Southampton side that after a very good run of form, have gone off the boil. Neither game will be easy by any means but if anyone is more likely to drop points it is Guardiola's men.
Game week 38
If it does go down to the last week of the season, then it could not have been written any better, than for the possibility of Steven Gerrard going to the Etihad with his Villa side and taking a point or all three. At Anfield Liverpool face a good Wolves side, but one that will have in all likelihood little to play for.
Those fixtures show that that game on the 10th is huge, but also that if Liverpool are there or thereabouts after that game, it is very much in their hands to pull off a dramatic and successful title challenge.