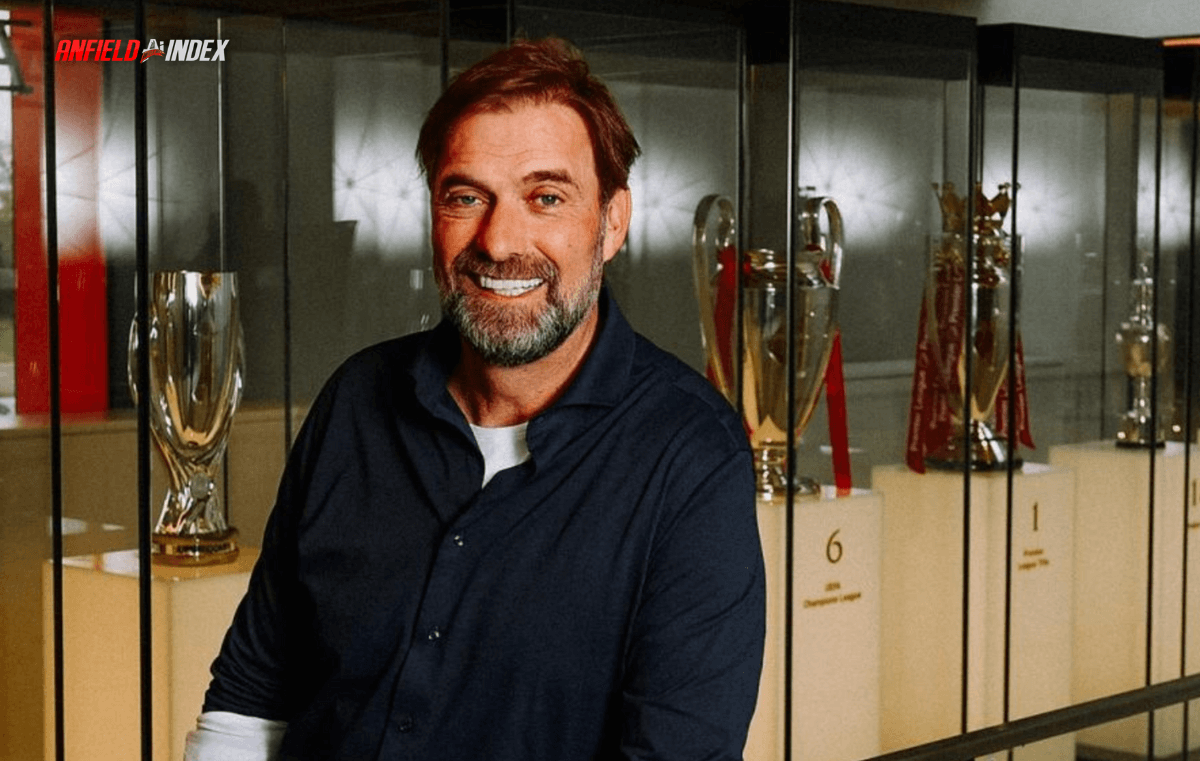 Mentality Monsters
Despite ending the footballing season on a very low note, the celebrated parade at least brought about some solace and joy for both fans and clubmen. The energy and optimism that went into last season was emphatic, and to walk away with the League & FA Cup must be seen as a good return. Disappointment shows just how far along we have traveled under Klopp, and that ride is far from over.
Liverpool now have a decisive summer ahead, with more than one question mark surrounding Jürgen Klopp's squad of players. Sadio Mane appears on his way out, and his service for the club should be seen as nothing less than spectacular. A deal that would see him head to Bayern Munich appears imminent, and the excitement is obvious for fans busily speculating on any new additions.
Mohamed Salah still has to agree on new terms, and though there appears some separation between the player and the club, it should still be a deal that gets done. The simple fact is that neither Mane nor Salah could both be rewarded huge deals (in their 30's), and logic will surely see Mo sign, once Sadio is gone. Despite a dip in form over the past 4 or 5 months, Salah is a player very much at the peak of his powers. The Egyptian King has been running on empty since his failed AFCON exploits, and more than any other player in world football, Mo needs a rest.

We saw only too well how both fatigue and uncertainty influenced Harry Kane at the start of last season, with both National and Club 'events' taking their toll. Mohamed Salah was arguably the world's best player in December of last year, and it was only he and Karim Benzema that were fighting it out for that top spot. That player has not all of a sudden regressed, and a good break and pre season will see a rejuvenated forward return. The contract issue will of course have played its part, but quite simply, Liverpool will not make the mistake of letting such a brilliant player run down his deal. I believe the Salah contract gets done once much of their business is concluded, and both the Premier League and Champions League should be put on notice.
In terms of viable replacements for Sadio (and of course the legendary Divock Origi), all the right names are being mentioned. Darwin Núñez is the destructive striker we would all love to see lead the line, Raphinha and Serge Gnabry are the ball carrying mavericks that can cause havoc, and Liverpool have a brilliant track record of getting their recent dealings right.
Without delving too much into who might come, any talk of overhaul are simply ludicrous. For Liverpool to have achieved so much and come so close to the two major prizes, is both heartbreaking and astonishing in equal measures. Liverpool played two games a week for the final 4 months of the season, and simply got through periods on pure determination. The Final in France was a step too far, and they encountered perhaps the greatest goalkeeping performance in the competition's illustrious history. No overhaul is needed, just fine tuning and adjustment.
The midfield has clearly been a focus of concern for Klopp, and the fact he was so keen on the superb Aurélien Tchouaméni, points to that logic. That deal appears to be one more thing the Reds will lose to Real Madrid, but you never quite know. With Naby Keïta and Jordan Henderson destined for back up roles next year, there really must be a third player brought in to assume a must start status. Brilliant teams have brilliant must pick players, and that right sided midfield role must now be addressed. Plenty of options are all well and good, but with Alex Oxlade-Chamberlain on his way out, a starter level replacement should be signed. Once that is secured, everyone not named Thiago or Fabinho should drop down a spot in the pecking order. Progression needs improvement, and that area of the pitch stands out as a weak point.
The mindset of this squad much be how to overcome. This is a squad built to succeed, and the reds level is only confirmed by the constant talk by others. The mentality of the squad and coaching staff is a tremendous fact, and one that has seen the reds consistently combat the richest entity in football history. With the amazing Erling Haaland on his way to the Etihad, it could just start a new era of Galactico, and Liverpool need to meet that with desire. To introduce a new style of play into City's team, is by no means a sure fire route to victory. The Haaland signing is a Champions League driven move, and he is not a player that can perform across both that and the Premier League all season long. He will of course be a success, but a system that has been so superb in the league, is about to be altered.
With Liverpool, there has been more rotation that ever, but in fighting till the last day of the domestic season, certain players inevitably fell. With more specific and hardened players able to adapt to Klopp's needs, each year can be taken and processed, with the fine tuning undertaken. Liverpool have never been in a stronger position to recruit, and hungry players will be wanting to immerse themselves into the Anfield way. Liverpool have routinely created world class individuals, and the recruitment team are best placed to react to any departures.
With Jürgen Klopp signed on to oversee this next phase of his team, his re-signing is undoubtedly the most important of all. With a mentality and urgency to right any perceived wrongs, I fully expect a season of anger and revenge. This version of Liverpool do not lose well, and will be eager to punish anyone that comes their way. Next season is once more an exciting time to be a Reds fan. During this recent period I have been reluctant to write about the Reds, with the Champions League pain still all too real. The fact is however, that this club is far too infectious and ambitious to be down for too long. All fans should look forward to how this team of mentality monsters will react, and get ready for another thunderous ride.
2022/23, we go again…