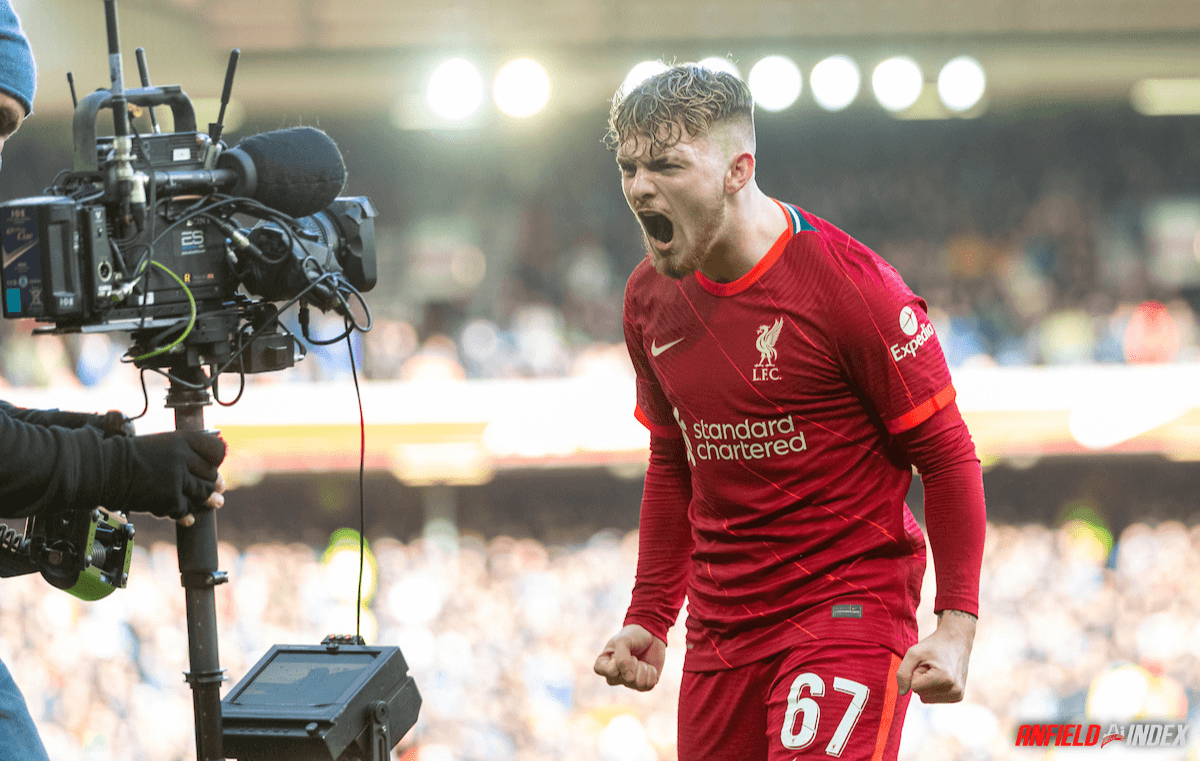 What If It Is Harvey…
The likelihood that Liverpool sign Jude Bellingham this summer is pretty remote. Players have left, and important regeneration players have come in. This window (and last) must still be deemed successful, and will help reshape the team going forward. If a deal were financially viable, Bellingham would be targeted without doubt. But the fact that Erling Haaland left this summer (for Manchester City), means Borussia Dortmund may stand their ground with Jude.
At the start of last season (some 13 months ago), Jürgen Klopp seemed to place huge faith on another hugely talented English youngster. Harvey Elliott appeared destined to fight for a first team place, and seemed to offer a new dynamic to the Reds' midfield. With the new season fast approaching, Klopp may well feel that the time is right to give Harvey another shot.
Elliott's season came to an abrupt and early end against Leeds last season, with the former Fulham player dislocating his ankle. His triumphant return was controlled, and a decision was clearly made to start re-building the attacking midfielder for this coming campaign. His ability to operate on the right hand side of midfield could be key to how Liverpool set up, and allow a more fluid system to best serve the needs of Mohamed Salah.

Mohamed Salah signing the new deal was a huge accomplishment, and a more central role could be in the offing. Liverpool have said an emotional goodbye to their brilliant former player, Sadio Mané, and will now integrate the exciting Darwin Núñez. Darwin will surely occupy a central striking  role, and if Salah were to be able to occupy space in behind him, that could be carnage. This is where the re-introduction of Harvey could be key.
Though I believe a 4-3-3 system will be the continuing system (certainly out of possession), I could see Harvey pushed into that wide right berth when Liverpool have the ball. So many times have we seen Salah surrounded on the wing, as low blocks would work to nullify his threat. To allow a natural wide man to operate between the right hand side of midfield and the wing, could allow Salah to wreak havoc. Mohamed Salah is destined to become a more creative agent, and his ability to dictate play is of the highest order. With Harvey drafted into games where the reds control beyond 60% of the ball, it would then cause all manner of issues for opposition teams.
Teams have become so accustomed to how Manchester City and Liverpool operate, and games can become very difficult for both sides to create space. City have probably adopted a more fluid system since Aguero left, yet they will too look to draft in a pure striker in Haaland. In Darwin, Liverpool are clearly looking to do the same, and that could open many a door for the Egyptian King.
We have seen Jordan Henderson labour in his attempts to be an attacking 8, and his role should now be that of a Fabinho understudy. Adaption is required in a players twilight years, and Henderson simply isn't the player he once was. Hendo was always better in an open game, with his manic work rate a key facet. The captain isn't the player to allow adequate creation from wide, whereas Harvey can see his talents flourish there.
In the biggest and most important of games, the team should be as follows, injury dependent of course.
Alisson
Trent
Robbo
Virgil
Konate
Thiago
Fabinho
Naby
Diaz
Darwin
Salah
Now if that team could be rolled out each week, Liverpool would walk the league. The fact is, that this team needs either Naby or Thiago operating as the playmaker, therefore more 'regular' games should see the likes of Harvey starting. With five subs allowed this term, there is so much scope for system adjustments in game, and we must protect key components wherever possible. Virgil needs to play a little less, Darwin needs to be integrated, and we have to be more adaptable in our systems.l and selections.
Harvey Elliott was exciting to every fan just a year ago, but the talk of Jude Bellingham seems to have dampened that belief somewhat. If Jude were to arrive, then great. But in the likely scenario that we are done for the summer, I believe Harvey could become a key system player, that will allow a more fluid Liverpool attack. We have to evolve in order to overcome deep lying teams, and we have to use the obvious talent within. With a World Cup looking, we often see a young English player emerge in the months leading to the tournament. In the case of both the national team and Liverpool, my question would be, what if it is Harvey…