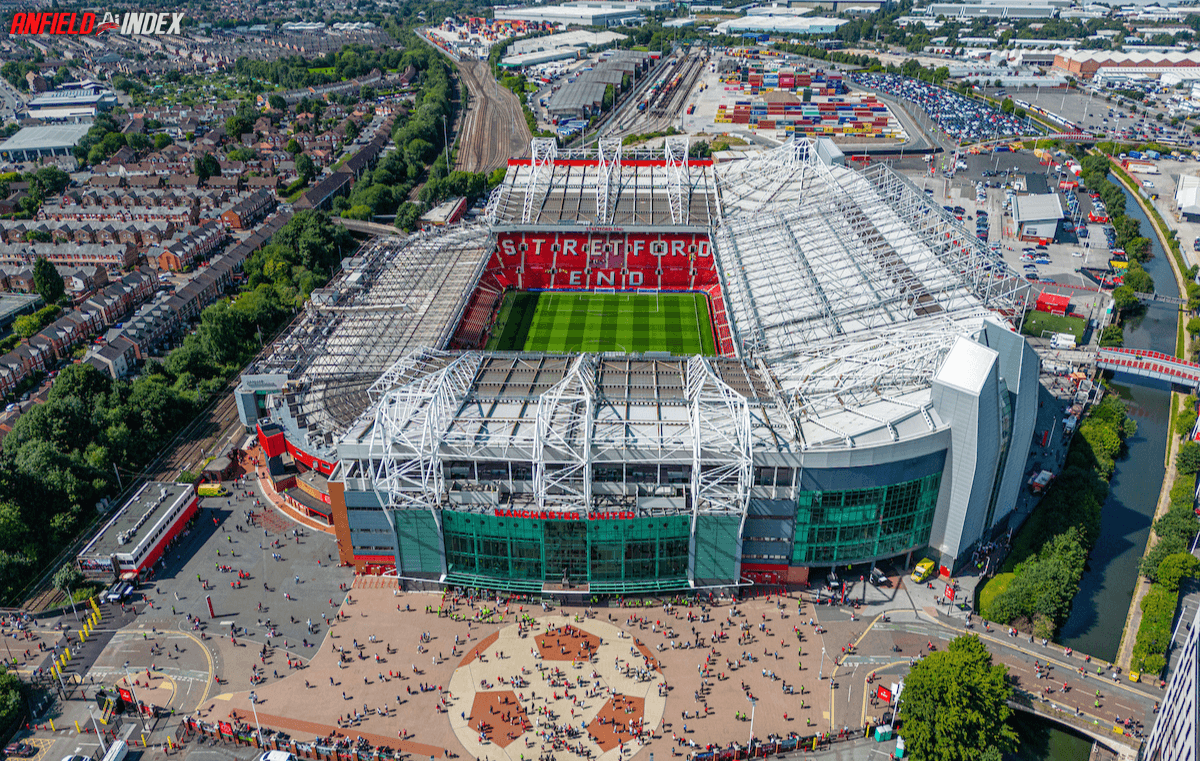 Opinon: United's Transfer Woes a Cautionary Tale (Downfall, Part 2)
Last week I penned a column about how Manchester United's current crisis reflects our own dark days before Jurgen Klopp took the helm. I outlined the struggle that comes with recognizing a "big club" isn't quite so big anymore. This week, for part two of this "Downfall" series on Manchester United, I'd like to look at how Liverpool used intelligent transfers to propel the club to the pinnacle of football, how United's transfer policies have contributed to their current crisis, and the shift to smarter transfers which will be needed at Old Trafford.
Managers
The first step to righting the ship at any club in crisis is to bring in the right manager. Some circumstances require a stabilizing force – think Big Sam or Steve Bruce – and others require a manager with a long-term vision. In 2015, Liverpool face this choice after the early-October sacking of Brendan Rodgers. Fenway Sports Group opted for the long view by appointing Jurgen Klopp, forgoing any interim or caretaker appointments. That move made sense: Klopp was one of the bigger names available at the time, and while Carlo Ancelotti may have been the biggest, Klopp was the man and Ancelotti lost out.
Man United have – belatedly – reached the long-term choice this summer. A disastrous 2021/22 season saw caretaker-cum-permanent manager Ole Gunnar Solskjaer get the sack and interim boss Ralf Ragnick steer the club. Without delay, United owners made a strong choice in Erik Ten Hag, a manager with a reputation for squad building and success at Ajax. With that in mind, we all expected to see a flurry of transfer business at Old Trafford this summer. Likewise, we expected that business to reflect the level of prominence Man United purport to command.
Nope.
So far, only three players have come through the door at United: Christian Eriksen on a free, and Eredivisie pair Tyrell Malacia and Lisandro Martinez. Eriksen makes sense given the free move, although his fit into United's system isn't certain. To clarify, that's because it's not clear what if any system United have at this time. Malacia could prove a serviceable fullback, but Martinez was always a gamble at centre-half and that has shown already. At just 5-foot 9-inches, Martinez was never winning the physical battle on the line with Ben Mee for Brentford's third at the weekend.
Addressing Squad Deficiencies and Finding a System
Perhaps the most dire issue at United is that despite some prominent names on the team sheet, the eleven men on the pitch seem woefully disjointed. Uncommitted to the press, undisciplined in their marking, prone to hospital passes and reckless decisions under pressure and entirely unwilling to outwork the opposition, I've never in my lifetime seen such a delightfully woeful United side. Sir Alex would never have stood for this.
One of Ten Hag's primary challenges will be assessing which of his players are capable of returning to the levels that got them to Old Trafford in the first place, and which ones will never meet the standard. To that end, one might expect a fair bit of rotation in the United team during the early part of the season. Ten Hag might not even be looking for quality, simply for some the characteristics he'll need to build a winning team: drive, tenacity, work ethic and leadership.
Tinkering
This situation reminds me of Jurgen Klopp's early days. While Ten Hag simply hasn't made many signings, Klopp took over at Anfield in October and had nearly three full months to manage before having the opportunity to make any new signings. In those early days, Klopp used 20 different players in his first 10 matches in charge, often grafting a new player or two into the starting eleven for a match after a strong substitute appearance. Other times, he would deploy the same eleven but in a different formation, such as the 4-3-3 lineup that defeated City 4-1 at the Etihad, which featured 10 of the players in the 4-2-3-1 lineup that came from behind to claim Klopp's first league win at Stamford Bridge two weeks prior.
Ten Hag, like Klopp, will need time to evaluate the options he currently has, before making the wholesale changes United clearly need. And he can expect the same inconsistency of Klopp's early days. Klopp's first 10 league matches resulted in four wins, three draws and three losses, a total haul of 15 points of a possible 30. Of course, Ten Hag's squad issues run deeper, as United's protracted troubles have caused a clearly toxic atmosphere in the dressing room, and that will need to be sorted in order to get a real sense of the issues on the pitch. It won't be until there's stability and a generally positive attitude that he'll be able to put his stamp on the side.
Gourmet No More
United fans have spent boatloads on shirts in recent years. It's not hard to convince a fan to give over his cash for a shirt when it has names like Ronaldo, Ibrahimovic, Pogba or any of the other stars United have signed in the past decade. One could argue United have made the most star signings of any club since the retirement of Sir Alex Ferguson in 2013. I would generally agree with that argument, but add that there's a reason: Sir Alex was a manager who could make a player a star. Without Ferguson, United have needed to buy their stars pre-made.
Ferguson was a Michelin chef whipping up squads with stars who perfectly fit the system. In the post-Ferguson era, United have largely been shopping for Tesco ready-meals. United fans are used to the gourmet, epicurean delights of Old Trafford. An appetiser of Luke Shaw? Main course of Pogba with a side of Schweinsteiger? And to finish, a Ronaldo paired with a Cavani glaze and a drizzle of Ibrahimovic? Sounds like a meal that can't be beaten.
But a ready-meal, no matter how nice the package, never lives up to the expectation.
Exactly what goes on the United scouting department remains a mystery. Specifically, the precise parameters of United's analysis of a potential signing's performance, attitude, tactical fit and possible squad role seem impossible to pin down. What we do know is that major stars have gone to Old Trafford in the past decade and quickly burned out. Of the gourmet names I've just listed above, the only standout success has been Ibrahimovic – something which even Gary Neville acknowledges. In fact, in Neville's own assessment for Sky Sports, fully two thirds of United's major signings of the past decade have been unmitigated disasters, and that starts with transfers.
The Players They Need, Not the Players They Want
While United have no issue selling shirts, they have a major issue getting the best out of the players whose shirts they're selling. It comes down to whether the team is signing a player it needs or a player it wants – and whether it has a scouting department capable of discerning the difference. An excellent example of this is a pair of signings from the summer of 2016 – one by United and one by Liverpool.
Pogba v. Wijnaldum
In the summer of 2016, Manchester United made major headlines with the then-world-record signing of Paul Pogba from Juventus for more than £80 million. It had all the makings of a great story – a United youngster went abroad to make his name in Italy, and triumphantly returns to his former club to lead them to glory.
Hey, if you count a Europa League and a League Cup as glory, then the story has a happy ending!
At Anfield, by contrast, Georginio Wijnaldum was unveiled that same summer, arriving from relegated Newcastle for a price in the mid £20 millions. Unceremonious, without much fanfare, and he went straight to work.
With both players' Premier League days presumably past them now, we can see the two are nearly level on goals (Gini bagged 27; Pogba 29), approximately equal in most major attacking categories. Pogba's numbers are better in terms of chance creation and (surprisingly) defensive success rate, while Gini was more disciplined and spurned fewer chances. Gini bagged more from open play while Pogba was more involved at set pieces.
The difference between the two? Involvement. Wijnaldum featured in at least 33 league games every season at Liverpool. Pogba reached 33 games just once at United. Wijnaldum had a team-first attitude which endeared him to his teammates and supporters alike, while Pogba's antics and attitude caused division in the United dressing room.
What's the other big difference? Price.
United spent north of £80 million on Pogba. They got a star name, sure, and Liverpool didn't. But look at Liverpool's other summer signings in 2016, namely Joel Matip and Sadio Mane. Matip came on a free, while Mane arrived for just over £30 million from Southampton, likewise to comparatively little fanfare. Mane's 90 Premier League goals for Liverpool, plus his crucial contributions in the Champions League and other competitions, were a crucial part of their title-winning and Champions League-winning campaigns. Those two – Mane and Wijnaldum, cost some £25 million less than Pogba alone, and had a much more decided impact.
Wanted: A Spine
United need a backbone, in terms of both stability on the pitch and as a central nervous system for the club. What players at Liverpool like Henderson, Milner and Wijnaldum lack in flair they make up for in drive and leadership. They communicate, cover their assignments, make no excuses for their mistakes and elevate the play of others around them. It's telling that the flair in Liverpool's midfield – namely Thiago Alcantara, is the most recent addition to the midfield squad. Other recent midfield prospects like Harvey Elliott are likewise more peripheral than pivotal figures for the moment. Klopp and former Liverpool sporting director Michael Edwards rightly recognised that the team required a spine. Flair, while stylish and not without merit, is useless in a squad without an engine and a structure holding it together.
And that's precisely what this United side lack. There's no cohesion whatsoever. Time working with Ten Hag and the slow but steady progress that can result from good coaching might help with players whose heads have dropped, but Ten Hag must surely be looking to the transfer market for a leader. Frenkie de Jong was a young leader at Ajax before his move to the Nou Camp, but despite United's big-money offer being accepted by Barcelona, De Jong himself wasn't keen and United are reportedly withdrawing their offer. The Red Devils are also apparently backing out of a deal to sign Adrien Rabiot.
Slow and Steady Wins the Race
And that might be more of a blessing than a curse. In recent years we've seen clubs towards the bottom of the table spend massively on wholesale changes to their squad in the hopes in bringing in the quality needed to survive in the Premier League. How's that working, Norwich and Fulham? Nottingham Forest have done the same this summer, and the efficacy of their moves will tell over time. Spurs flopped when they brought in a host of players after the departure of Gareth Bale in 2013, and Liverpool did likewise a year later with their paycheck from the sale of Luis Suarez. In fact, the failure of many of those signings helped Liverpool into the crisis that ultimately led to Klopp's appointment in 2015.
The trend is clear. Too many changes in a side ruins the cohesion of the unit. United might just be exempt from this rule as there's no semblance of cohesion in their team at all, but the principle remains. Ten Hag needs time – and the patience of the owners, players and supporters – to work his changes. Will Martinez learn to adjust to his vertical shortcomings? Will Malacia keep up with the marking demands of England? Can Eriksen be the engine of a rudderless midfield just over a year on from a serious cardiac event on the field of play? Can other players whose heads have dropped now rise to the challenge? We can only see if United can get it right in time.
Time is what Liverpool gave Klopp. Every summer a few new players. Every summer some new additions, not meant to sell shirts or tickets, but to fit the system and win football matches. In 2015 when he was hired, he predicted he could win something in four years. Four years later, his Champions League winners went and destroyed the field in the Premier League and lifted the title for the first time in 30 years.
This season marks a decade since United's last league triumph. Can Ten Hag and the United boardroom copy our playbook and find their way back to the top? I certainly hope they can't. I hope they don't learn from any of their mistakes, and continue their slide into insignificance. Our match against them next week has Liverpool supporters licking our lips and United supporters wringing their hands. A decade of poor transfer decisions against seven years of football brilliance. The gap between the sides has never been more pronounced.
Let's smash them.