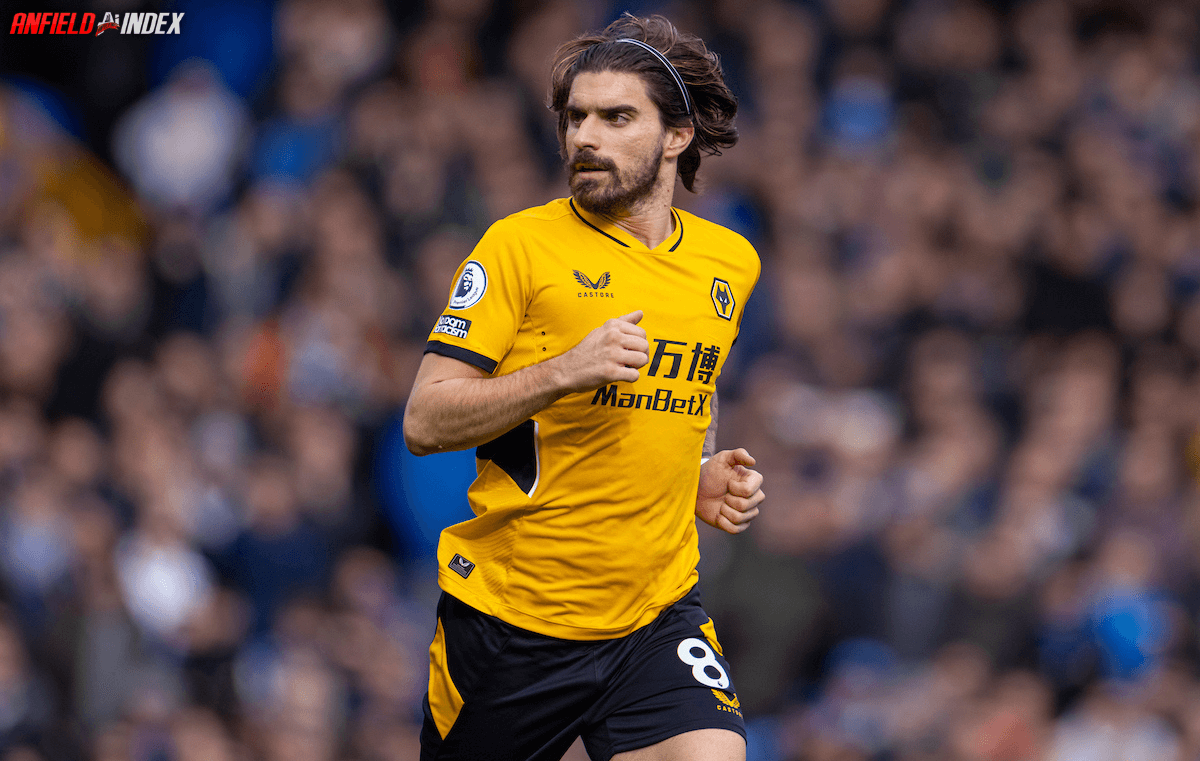 Contract Rebel Central Midfielders To Target In the Summer Of 2023
We haven't even gotten into the January transfer window yet, but with any elite and proactive sporting group, forward thinking is vital for future success. Though FSG haven't backed the big midfield redevelopment, I think we can be hopeful that the next few windows will produce more positive results.
This coming summer will see the contracts of the below players end, and therefore need replacing.
Naby Keita

Alex Oxlade-Chamberlain
James Milner
Bobby Firmino
At this stage no fees will be collected for any of these players, which potentially needs some smart moves in order to recruit within our all too common budget. As I said, I'm hopeful that more movement can be exerted in the market, but the number of replacements that could be needed will still need some clever business.
There is growing noise that Bobby Firmino will be extending his current deal, and a new two year deal does make sense. We are still integrating our Uruguayan striker, Darwin Nunez, and to have some experienced backup in the squad will help offer coverage. I would like to see Fabio Carvalho & Curtis Jones sent out on loan next season, so again it would offer the first team the options we will probably require.
Of those four first team players, I hope Bobby & Naby can be re-sign deals, as I believe the Reds' number eight would also be a continuing valued member of the group. The amount of money invested in the Guinean international is pretty substantial, and we would be foolish to just let him leave for free. To have a larger and fully equipped squad is what we all want, and to retain talented operators like Keita would still offer massive plus points.
The areas of note are clear, and the midfield would most certainly improve from some refreshment. The attack probably needs one or two more bodies, and the Reds' system of play will probably allow us some insight into who would be a positive target. This piece will focus on players that would add to the central midfield group, with follow up pieces concentrating on other positions, such as the wide and more attacking options. Each player must be able to operate within a double pivot.
Below I will be listing various players who are contracted until the summer of 2024. By the new year they will have only 18 months remaining, and begin their descent in that all too delicate region of only one year remaining. Varying agents and Sporting Directors will have held conversations in the hope of stopping clients renewing their current deals, so that future opportunities can be explored later on. Often times a player may happily wait as long as possible to sign that new deal, in order to raise the terms of that new and unsigned contract.
I have restricted it to players who will start next season as 28 years old or younger.
Declan Rice
Current club – West Ham
I spoke about this man earlier in the week, and the particular talents that could benefit the Reds. See the below the link for that Declan Rice article
https://anfieldindex.com/52989/declan-rice-liverpool-transfer-january.html
Sergej Milinković-Savić
Current club – Lazio
Though the Serbian international isn't ideally suited to that double pivot, I felt he belonged in the central midfield group. As a RCM that could merge into the 10 when in possession, the 27 year old (who turns 28 in February) could have a similar effect to that of Yaya Toure when at City. His physical stature, venomous striking of the ball, and control of final third situations could make him a brilliant addition to the squad.
Potential summer 2023 fee  – £35m
Mateo Kovacic
Current club – Chelsea
A remarkably undervalued player, and the perfect system piece within the right set up. This player would revel under Jurgen Klopp, and he could offer so much more control to our patterns of play. If there was ever a deal to be done, it has to be explored.
Potential summer 2023 fee  – £30m
Rúben Neves
Current club – Wolves
We were once linked to the teenage version of this player, only to see him join the rest of Portugal at Wolves. Neves has consistently been one of those that could, but never quite did. The next move will absolutely define his career, and given his on ball strengths and intelligent play, he could be a smart option.
Potential summer 2023 fee  – £30m
Wilfred Ndidi
Current club – Leicester
If we were to be looking at a potential Fabinho successor, Ndidi would be a very strong candidate. There has always been multiple suitors since he arrived at Leicester, but each summer always ends with him staying put. His aggressive ball winning and athletic nature could solve an awful lot of midfield issues.
Potential summer 2023 fee  – £25m
Ismaël Bennacer
Current club – AC Milan
The Algerian is another holding midfielder that could offer good coverage in front of the defence. The Italians have been a solid outfit of late, and were able to regain Serie A last season. Their midfield strength has been a key to their recent success, and a move for the number 22 would only add good depth to the Reds' squad.
Potential summer 2023 fee  – £25m
Mason Mount
Current club – Chelsea
I have very recently covered this man, and believe he has so much potential to become a vibrant and versatile midfielder. His array of abilities would only compliment the players we already have, and a move for this man would be exceptional business.
Potential summer 2023 fee  – £45m