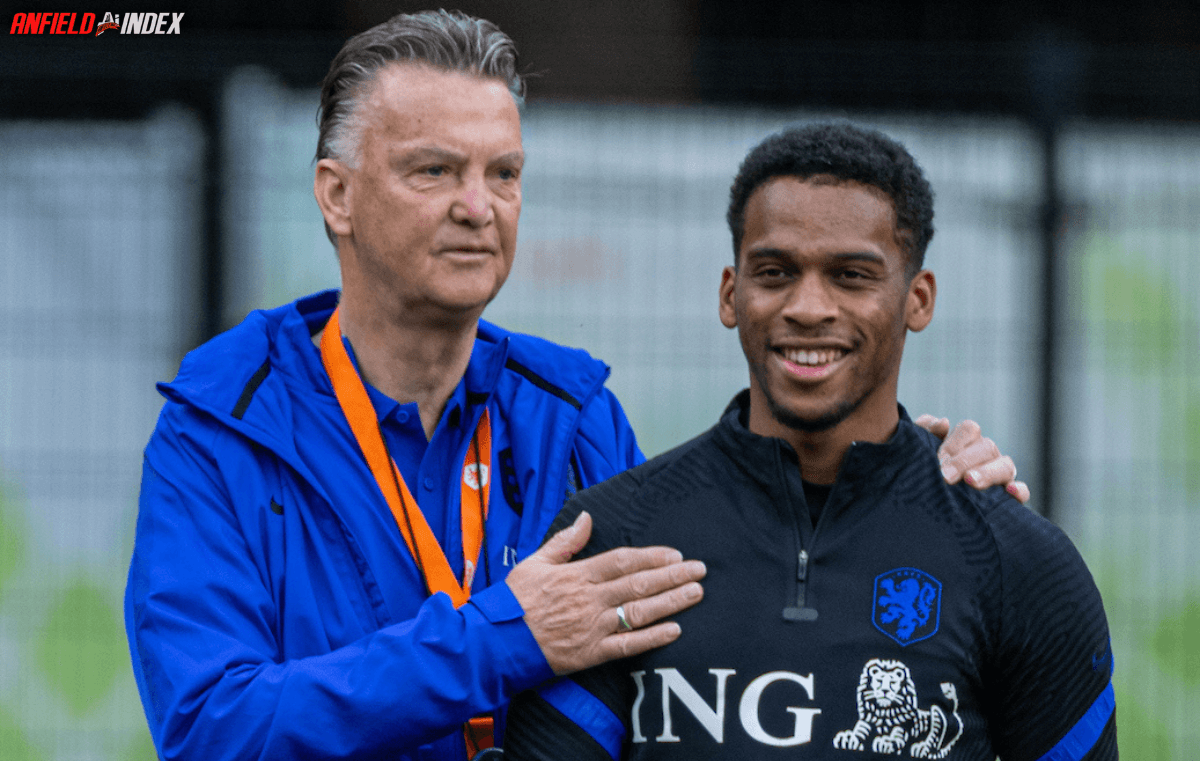 Who Could Replace Joe Gomez Next Summer?
I wrote a piece earlier in the season in relation to Joe Gomez. It was centred around the notable talents this England international possesses, and how his former place in the starting line up could be regained, especially with the injuries to Ibou & Matip. You can see the link here, but unfortunately for our popular number 2, it's probably now outdated.
In our glorious pre covid run to the 2019/20 Premier League title, the 6ft 2 inch defender played 28 games of that 38 game season, and formed a near impenetrable block alongside the colossus, Virgil van Dijk. With 43 games played across all seasons that year, it really was an emphatic rise that should have seen him installed as Englands first choice central defender. If not for the shut down of the league (and the restrictions caused during the pandemic), all sorts of records would have been broken by the brilliant Reds that year, but sadly that was not meant to be.
In the 2017/18 campaign, Gomez played 31 games across all competitions, whilst the next year it dropped to 25. The years before that (and after his 2014/15 season at Charlton Athletic) were single digit seasons that incorporated the growth of a young player. If the title winning season was the pinnacle of the London born players' career, then the following early season would represent the sheer depth of it.

That season-ending injury in 2020 sustained whilst on England duty, much like those that were once sustained by the brilliant Daniel Sturridge. The former number 12 would have surely been a starter for Gareth Southgate that week, and form would have made him that immovable object at the heart of the three lions' defence. The rupture to his left knee patellar tendon was a horrific set back, and with a catalogue of prior injuries, the road back was always going be a difficult one.
That season saw the Reds rearguard decimated by injuries, and it took the likes of Nat Phillips and Rhys Williams to carry the defensive torch to a memorable finale. The post season allowed Michael Edwards do what the pandemic had stopped him from carrying out the summer prior, and signed a fourth central defender to finally replace Dejan Lovren. Jurgen Klopp had rolled the dice on having only three senior defenders that season, and despite the clear and evident injury concerns with both Joe & Joel, the risk was still taken. That choice backfired, and Ibrahima Konate stepped through the door in the summer of 2021.
The former Bundesliga man is also a player that harbours some injury concerns, but the feeling was his stunning potential outweighed all those issues. A relatively low buy out fee of £32m saw the French international arrive, and last season we witnessed some superb performances which put him neck and neck with Matip in the race to partner Virgil. This of course relegated the 11 cap Gomez to the 4th rung on that defensive ladder, and was representative of a huge step backwards in his career. His glorious rise in 2019/20 had seen him become an established starter, and even prior to his tendon injury he was still commanding that spot. Upon his return from that long term injury, he was once again at the rear end of the starting queue and started only eight games in the league that year, with a total of 21 in all competitions.
Too much of the fanbase fail to recall the level of player this man was, and how he hugely aided us in finally regaining the English league crown. With a Liverpool career now entering its 8th season, 159 games is a dramatically low number for a player that will turn 26 next May. With a further season spent at The Valley, that brings a career total to just 183 games. This is not the career our versatile defenders' talents warrant, and his overall contribution deserves so much more recognition.
The injury was a devastating blow, and one which has taken time to overcome. We are a team where it is historically very hard to win a place from any starting piece, and I believe many of the errors this term have come from his attempts to stand out when actually selected. When he simplifies his game, thereby utilising his amazing pace and defensive awareness, he looks formidable. The issue is his ring rust and overthinking are seeing him make Dejan Lovren level mistakes, and that will never see him maintain that starting place.
For me, I'm all for keeping this gifted young man. I believe he should be given a run at right back, and Trent moved into midfield. The only problem there is that I'm not the manager, and Jurgen Klopp does not seem keen to do this right now. It again comes down to numbers, and if we had more depth across the backline, I believe he could afford such an experimental run. What we need is another central defender to come in and offer more cover and reliability to that group, and then perhaps we could see Gomez migrate to the right back slot.
Sadly though, the alternative to a potential positional change would be our homegrown talent moving away, and if he is to remain a 4th choice centre back & 2nd choice right back, that could become a reality. Despite a new contract being signed last summer (that will expire in 2027), it seems something significant must occur to ensure he wants to stay. For such a lucrative and long term deal to be agreed, surely both parties must have reached some form of agreement on his role, and this is where another defender would ideally be required. Whether or not he is moved on (for anything upto £50m) or becomes a more integral part of the Reds' plan, is as yet to be confirmed. What must happen though, is his level of performance must improve, or one of the players below could help ease him towards the door.
Jurriën Timber
Current club – Ajax
Age – 21
This exciting young defender holds many of the attributes held by our own Joe Gomez, and is equally adept at playing either as a centre back or right back. We know that Jurgen Klopp likes his centre backs to be towering monsters, so this would in fact either leave Joe in the central roster, or it would need another established centre half to be signed, were Gomez to leave. This type of signing would be a huge defensive upgrade at right back, and offer good coverage through the middle. With 95 games under his belt in the Eredivisie (and other competitions), he really is a player on the verge of something special. This 10 cap Netherlands starter would add the pace, defensive awareness and talent to replace Gomez, or allow him a more streamlined place in the Anfield group.
David Carmo
Current club – Porto
Age – 23
This towering centre half was linked with the Reds a couple of years ago, before his move from Braga to Porto was confirmed last summer for £20m. At 6ft 7 inches, he represents a presence that would most definitely appeal to the Reds' boss. His left footed and left sided position in the heart of a defence would mean a more definitive and natural rotation option to Virgil, and is a player that more than ticks all the physicality boxes. With a good touch and passing range, he would again be a player that comes in for Virgil as he ages. His signing would either seeing wholly replace Joe, or allow him to become a pure right back.
Joško Gvardiol
Current Club – RB Leipzig
Age – 20
Much like Ibou, this is another young defender making waves within the RB machine. His physical style of football is a joy to watch, and he could be that aggressive player which would again either replace Joe, or allow him to shift to full back. With the Leipzig system often replicating so much of what the Reds do, he would be a very smart acquisition. He is another left footed / left sided centre half that could effortlessly migrate in for Virgil. His age and profile are very tempting, and though he isn't quite the giant we usually target, he would still offer so much domination across the defensive line.
I'm torn as to whether we sell or rebuild Gomez as a starting right back, that could still cover that central position. Ideally we need to reinforce our entire squad, and another addition should merely add to what we have at the back. Ultimately I believe the choice will come down to the player, as I doubt the management would usher him toward the door. With this controversial World Cup on going (and a rather weak array of defenders on show for his home nation), it could be that in order to receive a recall the former Charlton man may have to force the issue at Anfield.
Regardless of whether he stays of goes, I think a more solid and dependable option at centre back is a must, and we need to add to the aggression we have been seeing in Ibrahima Konate. With that, I would be pushing the boat out to sign Croatian international, Joško Gvardiol, and start refreshing a group of defenders that could possibly benefit from even more youthful aggression.